Priyanka Chopra and Richard Madden were present at a press conference in Mumbai for the promotion of their prime video series of Citadel.
Priyanka Chopra revealed during this press meet that she had a conversation with Varun Dhawan at NMACC gala.
She also revealed that Varun Dhawan will star in the Indian version of Citadel along with Samantha Ruth Prabhu.
Richard was asked if he's interested in doing Bollywood film , to which Richard responded positively.
He said," Absolutely, India makes more movies than any other country in the world and has an incredible amount of talent."
He also spoke," I would be honoured to work here. I would like to do something comedic because I have not done it."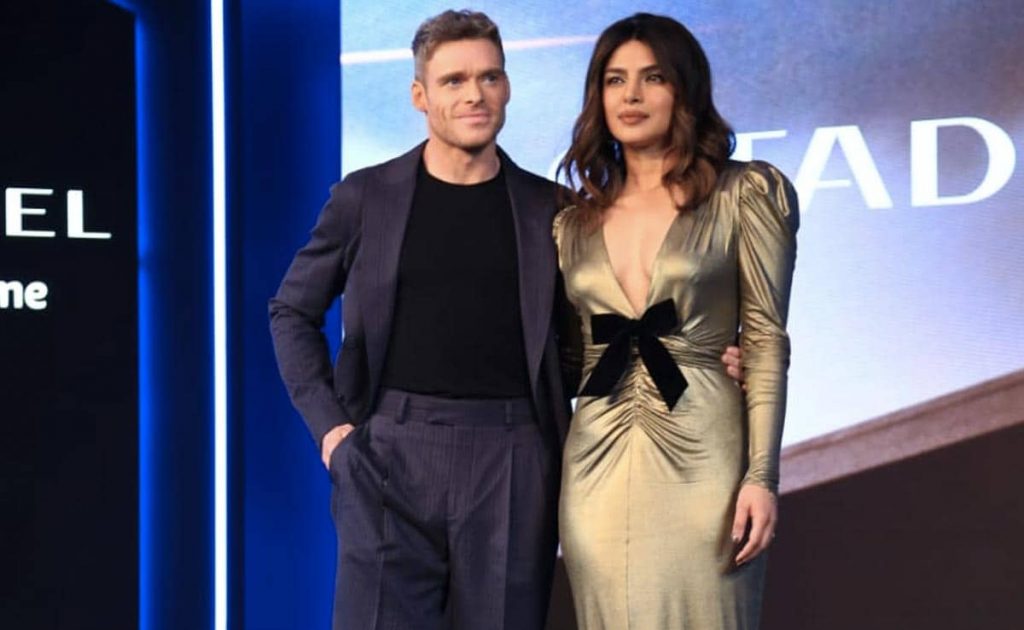 Priyanka was asked to give advice to Varun Dhawan and Samantha Prabhu. She responded," I don't think so I can give any advice as they are both so accomplished actors in their way."
She added," There is nothing I can say. I met Varun recently at the NMACC event and he was telling me how the shoot is going and how exciting it is."
She continued saying,"There are some really cool threads that connect the other installments and our installments. You will find it out after you start watching it and realise how we are all connected to each other."