Maniesh Paul is an Indian television presenter, anchor, model, singer, actor and comedian in Bollywood. Starting his career as an RJ and VJ, he moved to acting before taking up stand-up comedy and hosting.
Farah Khan Kunder is an Indian film director, writer, film producer, actress, dancer and choreographer who works predominantly in Hindi films.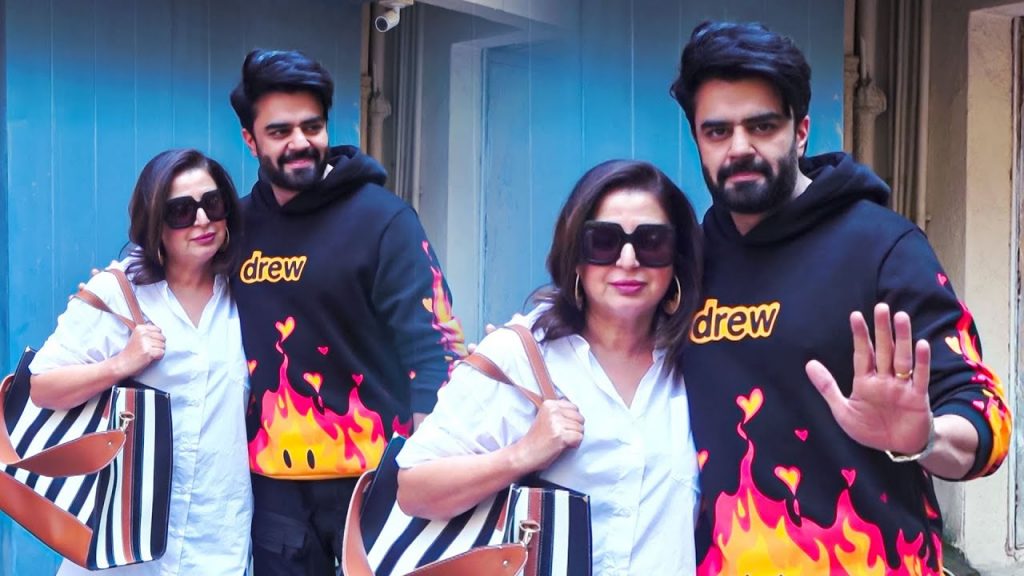 On their social media accounts, Maniesh Paul and Farah Khan have posted a hilarious new video. Maniesh quizzes Farah on her knowledge of mathematics and puts her to the test.
He asks her a simple question, but after a series of comic responses, Farah slaps him for taking her 'rotis.'
Maniesh actually quizzes Farah on her aptitude for mathematics and asks her a few questions. He says sarcastically, "you girls are really weak in Maths." They are seated across one another with a big wooden table separating them.In the video, Farah is wearing a baggy white shirt, jeans, and eyeglasses.Maniesh can be seen wearing a black sweatshirt.
https://www.instagram.com/reel/CoTzCU9KWNv/?igshid=OGQ2MjdiOTE=
Elaborating the video further, Maniesh says to Farah, "Ladkiyan na maths me badi weak hoti hai" immediately Farah responds, " Abey chal na ". He continues, "Acha ye batao 2 minus 2 kitna hota hai?" Farah looks at him and says " Samjhi nhi."
Giving a food allegory, Maniesh says, "Toh samjho aap khana khaa rhi ho aur aapke pass do rotiyan he aur dono rotiyan Maine Khali toh aapke pass kitni bacha?" Farah takes off her spectacles, and says " Sabzi" and "how dare you take my rotis"
She then slaps Maniesh Paul hilariously.
Netizens loved the humour between the comedian and director.Even celebs like Malaika Arora and Jamie Lever joined in on the fun by posting several laughing emojis and "Hhah (sic) best," with a laughing face.