Alia bhatt who's usually seen in a very cool and happy mood blasted out on media recently.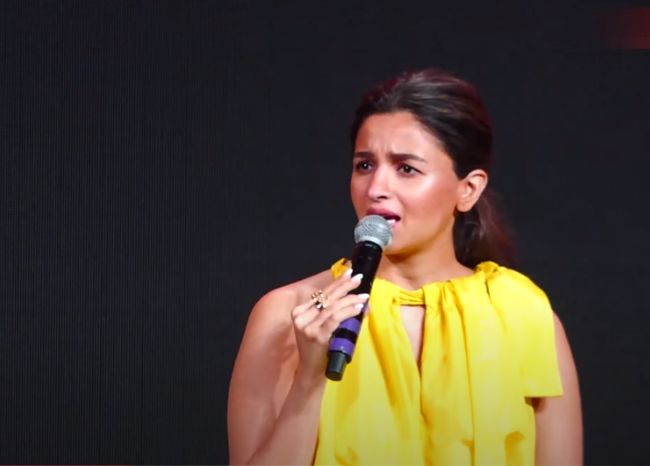 There's a photo that's gone viral where Alia Bhatt was seen in her living room just sitting and relaxing.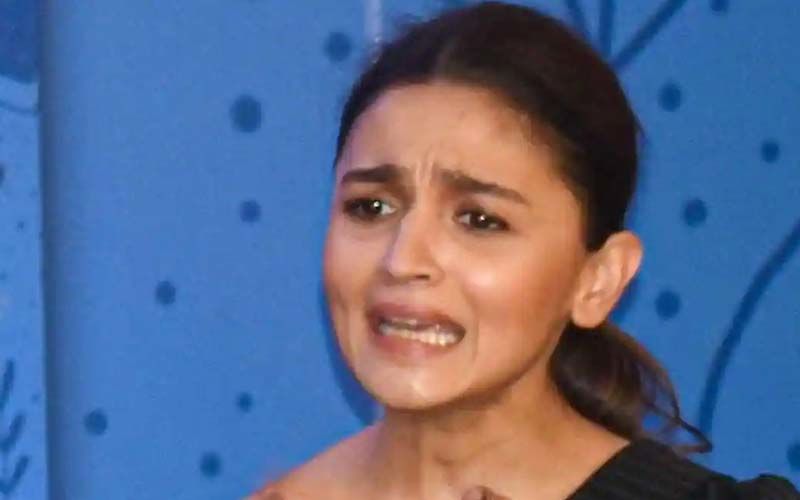 Someone had captured the photo and posted it on social media.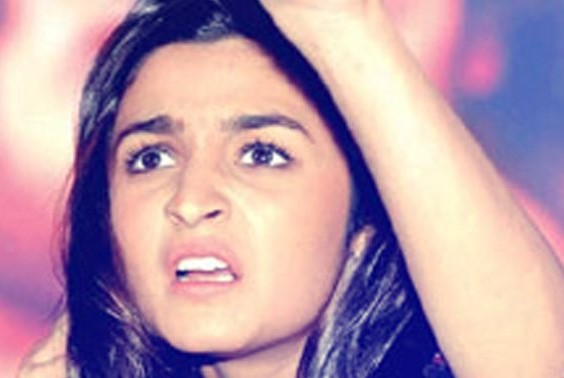 After the picture went viral, Alia Bhatt took to her Instagram handle and expressed her anger over it.
She had revealed in the story that she was having a normal day and sitting in her living room when she sensed two men standing on a building and trying to take her pictures.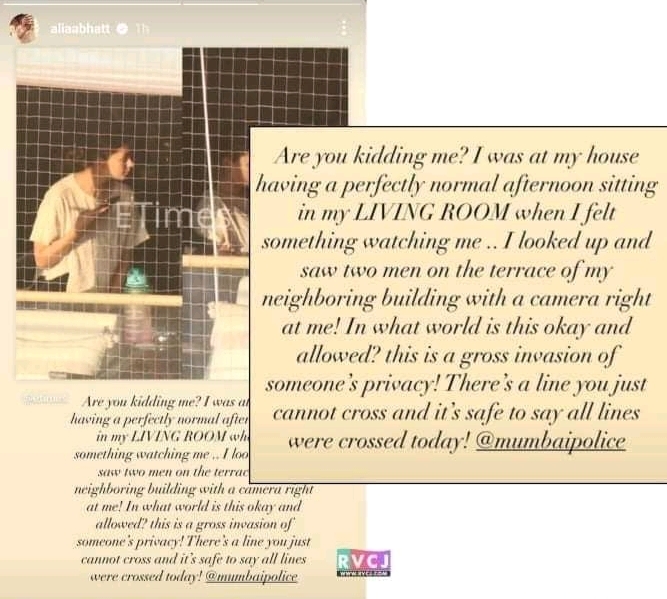 Alia bhatt said that it is getting into someone's privacy and it's like invading into celebs personal life. She had posted this tagging Mumbai Police page requesting to take up actions against this.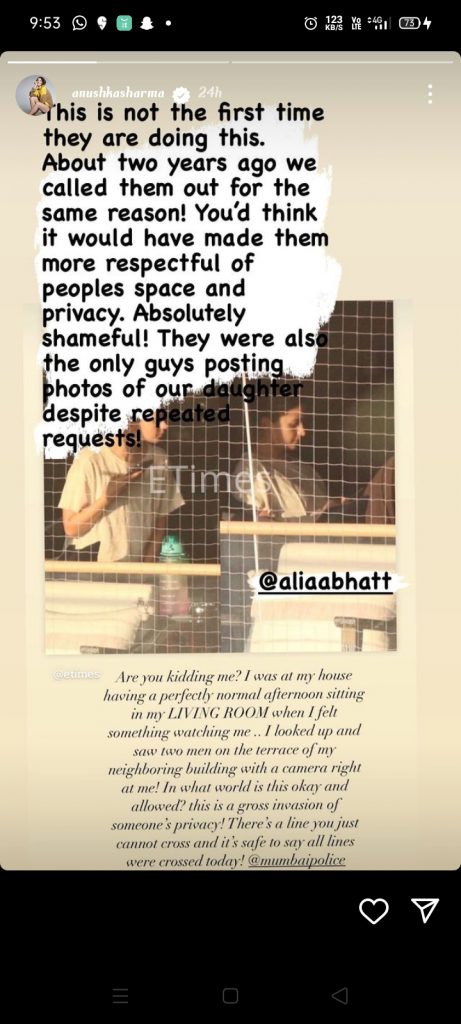 Alia Bhatt's post was shared by Anushka Sharma and she supported and expressed her anger too reminding of the incident when same thing happened with her where paps tried taking her daughter's pics despite many warnings and they had to take up legal action against that.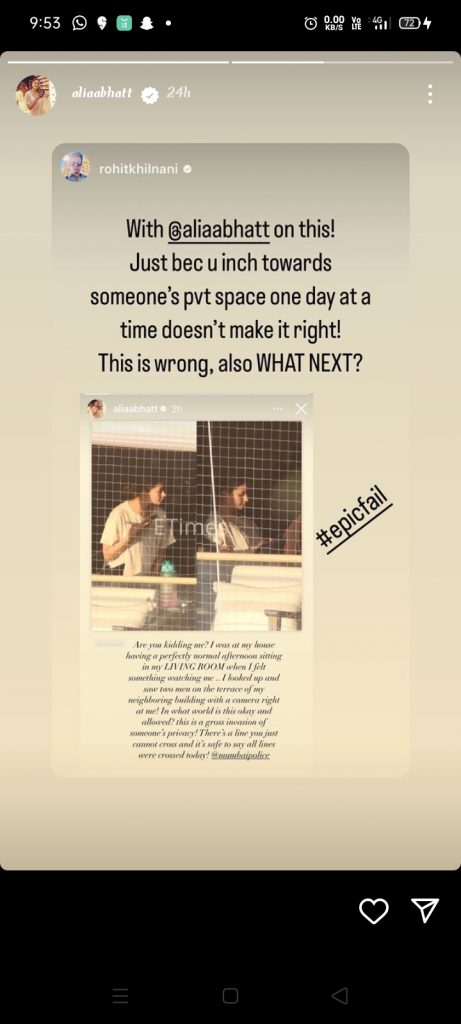 The same post was shared by Rohit Khilnani as well.