Alia Bhatt has shared a happy picture with Sanjay Leela Bhansali after celebrating his birthday with him. The actor took to Instagram to post the photo, as both of them dressed up in white for the occasion.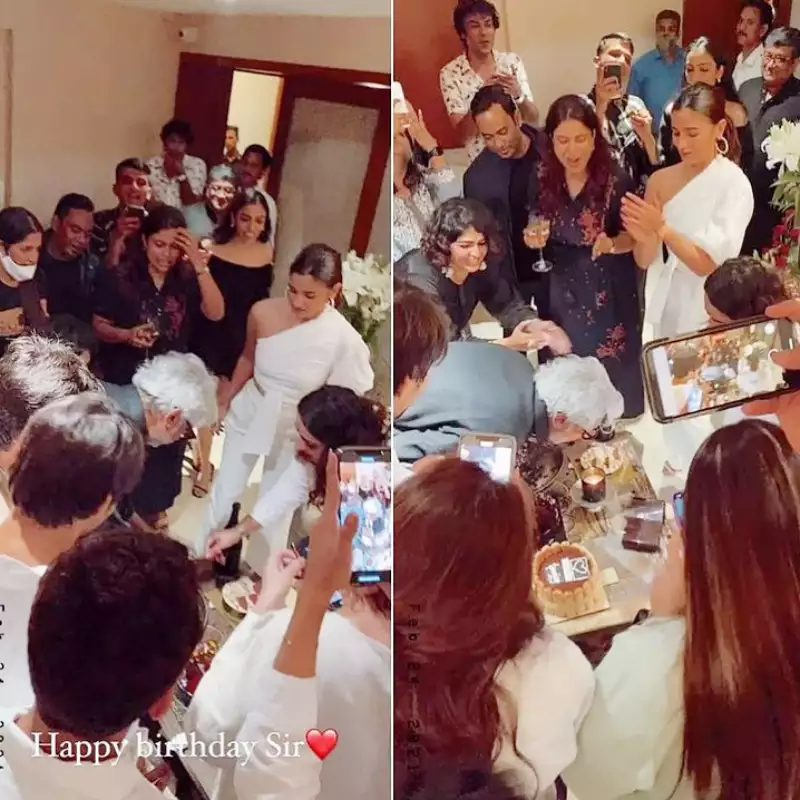 Alia wore a bulky, silk pant suit in white and wore pearl earrings. She smiled a wide smile next to Sanjay Leela Bhansali, who wore a linen shirt. However, rather than wish Sanjay on his birthday, Alia chose to celebrate one of year of their film Gangubai Kathiawadi in the caption. "One year of our Gangu," she wrote.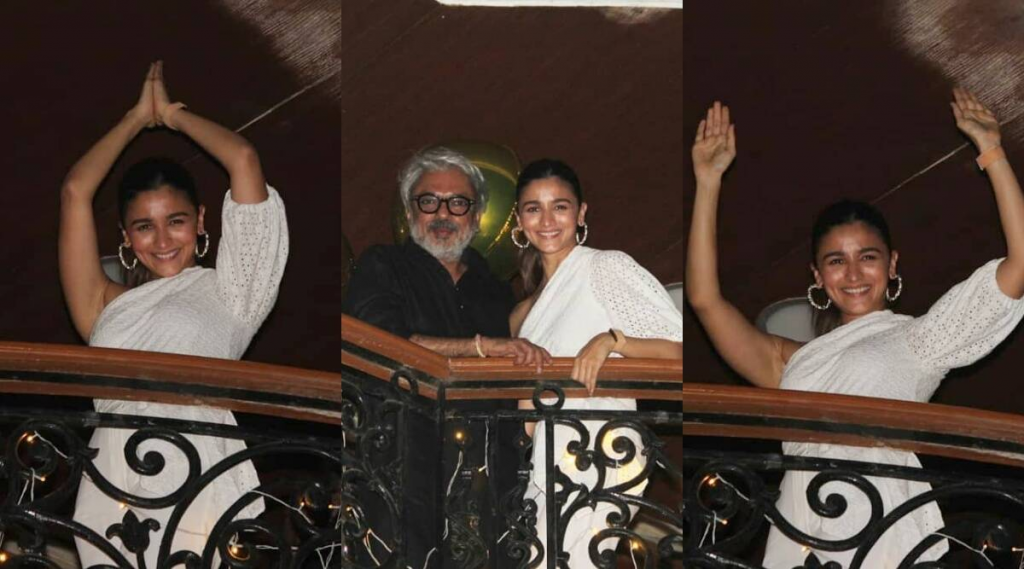 Fans of the actor and the director also praised the film. "I saw the film on Netflix recently and loved it, you were wonderful in it," wrote a fan. "Gonna watch it today again," wrote another. A fan also wrote, "Gangubai was the movie i never knew i needed but I needed it so badly. Proud of you! You did an amazing job."
Also spotted on his way to the birthday bash was Sanjay's longtime collaborator, Ranveer Singh. He arrived in a white shirt and blue jeans and headed straight inside the venue. His Lootera co-star Sonakshi Sinha was also seen. She will be seen in Sanjay's web series Heeramandi with other stars.
Sanjay launched Heeramandi with a teaser-poster earlier this week. Netflix head Ted Sarandos was in Mumbai to launch the poster with Sanjay and talk a bit about Netflix India. He also praised the Indian filmmaker for his ability to find a balance between "style, drama and substance".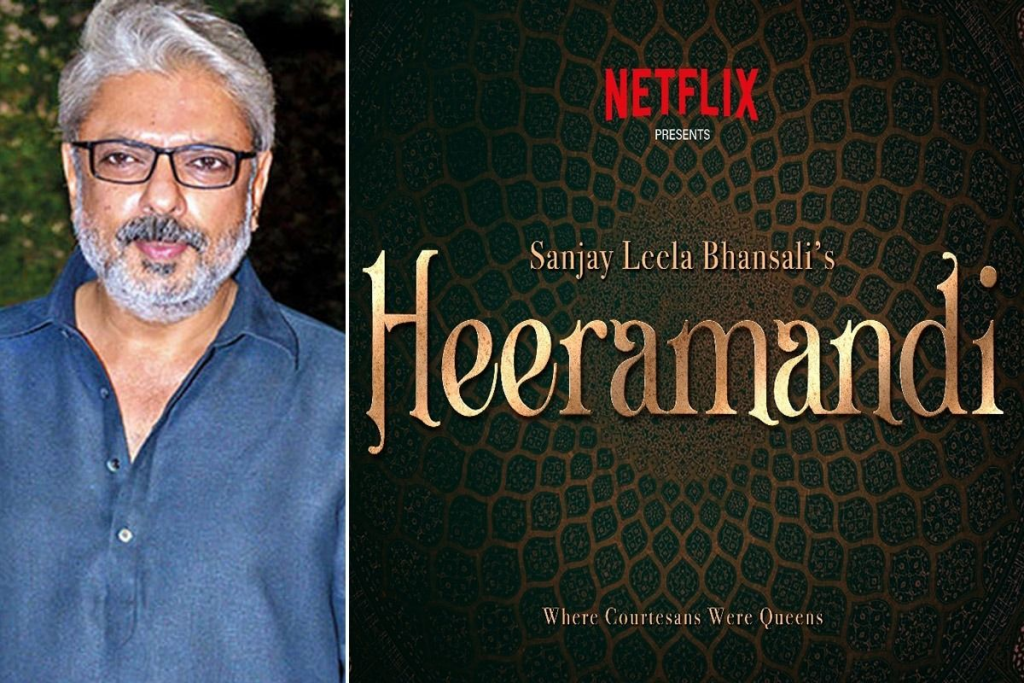 "When I think of your career… about Silence (Khamoshi), Black, Gangubai Kathiawadi, and now Heeramandi, they are all widely different worlds that you are building. Your ability to find that right balance between style, drama and substance and how you move a story is unique.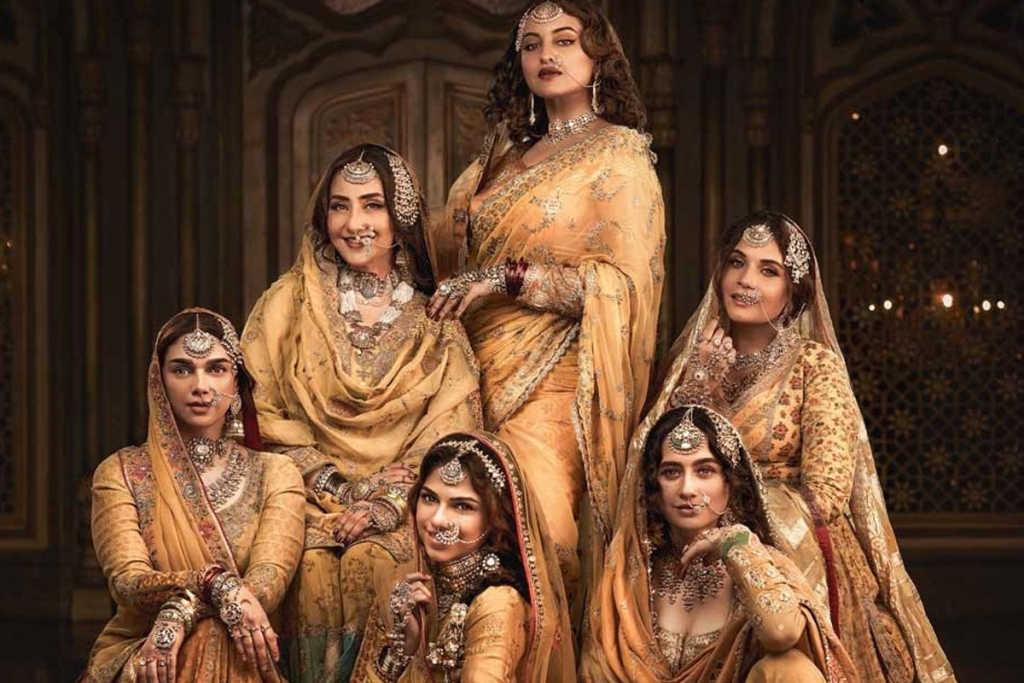 "The images that you put on screen and the way they move you emotionally, sometimes it is a tiny dance step and sometimes it is in line of dialogue, it is subtle and unbelievably impactful. You seem to invest a lot in the little moments of emotion. It is a beautiful art form," the executive said.