Kasinadhuni Viswanath (19 February 1930 – 2 February 2023) was an Indian film director, screenwriter and actor, known for his works primarily in Telugu cinema. He is recipient of five National Film Awards, seven state Nandi Awards, ten Filmfare Awards South, and a Filmfare Award in Hindi.
He was honored with the "Prize of the Public" at the "Besançon Film Festival of France" in 1981. In 1992, he received the Andhra Pradesh state Raghupathi Venkaiah Award, and the civilian honor Padma Shri for his contribution to the field of arts. In 2017, he was conferred with the Dadasaheb Phalke Award, the highest award in Indian cinema.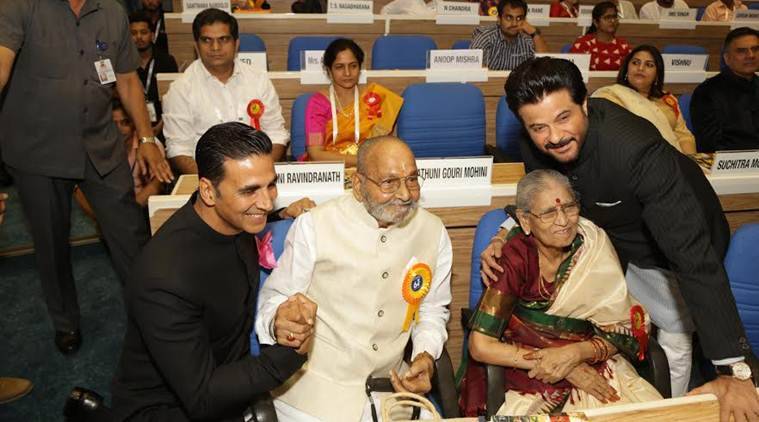 Filmmaker K Vishwanath breathed his last yesterday and the entire country is mourning the demise of the celebrated personality. He was suffering from age-related issues and passed away at the age of 92.
Anil Kapoor took to Twitter to pay a heartfelt tribute to the filmmaker. In 1989, Anil Kapoor had collaborated with the filmmaker for a bollywood film titled 'Eeshwar', which was written and directed by K Viswanath.
SS Rajamouli also remembered the legendary director and wrote, "If anyone in the world asks what is the best thing about your Telugu cinema, we will proudly say that we have K. Viswanath. Your signature on Telugu Cinema & art in general will shine brightly forever. Sir, we are indebted to you for the roles you taught us in film grammar."
In his glorious career spanning decades, K Vishwanath received five National Film Awards and was also a recipient of the prestigious Dadasaheb Phalke Award in 2016.