Nawazuddin Siddiqui is an Indian actor known for his work in Hindi cinema. He is best known for his roles in The Lunchbox (2013), Manto (2018), and Raman Raghav 2.0. As many as eight films in which he features have been screened at the Cannes Film Festival.
Aaliya Siddiqui also known as Anjana Kishor Pandey is the ex-wife of actor Nawazuddin Siddiqui. She is sometimes also referred as Anjali Siddiqui in the media. She was born on January 3, 1977 to Kishor Pandey in Jabalpur, Madhya Pradesh.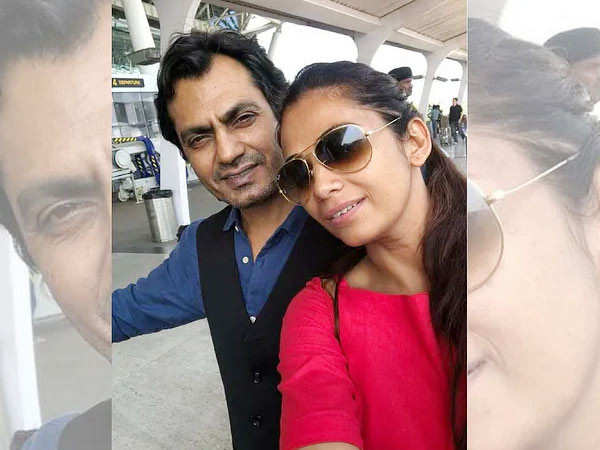 Anjana Kishor Pandey and Nawazuddin Siddiqui got married on March 17, 2010. After the marriage Anjana converted in to the Islam and changed her name to Anjali Siddiqui. They have a daughter, Shora Siddiqui, who was born in 2011 and a son, Yaani Siddiqui, who was born on May 19, 2015.
Anjana was Nawazuddin Siddiqui's second wife. His first wife's name was Sheeba Siddiqui.
She is the producer of movies Holy Cow (2021) and Lakshman Rekha (2020). She also acted in Holy Cow (2021).
On May 19, 2020, Aaliya revealed in an Interview that she is seeking divorce from Nawazuddin. In her statement, she said –
"There are a lot of things that I don't want to bring in the public domain as of now, but our problems started soon after we got married over a decade ago. Two months of lockdown gave me a lot of time to introspect. Self-respect is extremely important in a marriage. Woh meri khatam ho chuki thi (that didn't exist for me), I didn't have that. I was made to feel like a nobody, I always felt alone. His brother Shamas was also an issue. I have gone back to my original name, Anjana Kishor Pandey. I don't want to be reminded that I am using someone's identity for my benefit."
Just a day ago we had reported that the wife of Nawazuddin Siddiqui, Aaliya Siddiqui has taken the legal route of registering a complaint against her husband after the latter's family filed a complaint of trespassing against her. Post the complaint, Times Now has now reported that action has been taken by Mumbai court over Aaliya's complaint, wherein, Andheri court has issued a notice to Siddiqui.
https://www.instagram.com/tv/CoAdlrwDaZb/?utm_source=ig_web_copy_link
While details of the notice are yet to be revealed, it is being said that the action was taken because Aaliya had filed a complaint against Nawazuddin Siddiqui and his family under section 509 and 498A i.e. insult to the modesty of any woman and punishment including imprisonment to husband or relation of the husband of a woman, for subjecting a woman to cruelty.
https://www.instagram.com/tv/CoKhTuIDBVr/?utm_source=ig_web_copy_link
In a statement registered by Aaliya and her lawyer Rizwan Siddiqui, it is also being claimed that she was tortured by Nawaz's family and was not even allowed to use basic amenities like the bathroom or was given food when she was in the house.