Actor Swara Bhasker announced her wedding with Fahad Ahmad on February 16. As soon as the news broke, congratulatory messages began to flow in.
Bollywood stars like Divya Dutta and Sonam Kapoor joined Swara at her celebrations.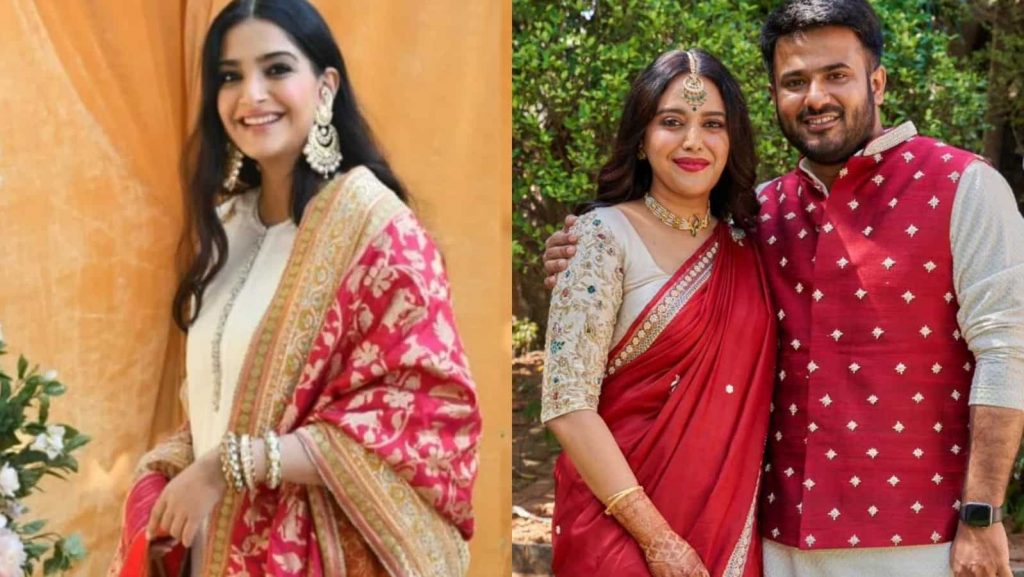 Kangana Ranaut took to her Twitter handle and expressed her joy for their union. She said, "You both look happy and blessed. That's God's Grace … marriages happen in the hearts rest all are formalities."
Kangana responded to Swara's tweet where she said that she and Fahad could marry thanks to the Special Marriage Act. "Three cheers for the #SpecialMarriageAct (despite notice period etc.) At least it exists & gives love a chance… The right to love, the right to choose your life partner, the right to marry, the right to agency these should not be a privilege.@FahadZirarAhmad," Swara had written.
Swara, in her tweet, revealed that they submitted papers for their court marriage on January 6 this year, under the Special Marriage Act. The Special Marriage Act of 1954 was passed by the Indian Parliament for the people of India that provides for civil marriage registration and solemnization of marriages irrespective of standing, race, religion or identity.
Swara, who met Fahad in a political rally, shared pictures from the wedding celebrations on February 17. The actor revealed that she is now preparing for a 'shehnaii-wala shaadi.'
Swara was seen in a maroon saree in the pictures. The couple also struck a pose with their parents. Swara was seen dancing while holding Fahad's hand in one of the snaps. The actor also gave a glimpse of her mehndi-clad hands on her Instagram handle.
The actor, in her latest column for a media organization, wrote in depth about how she is intrigued by celebrity weddings and also credited social media for the same. Citing examples of KL Rahul-Athiya Shetty, and Sidharth Malhotra-Kiara Advani, Swara called out the voyeuristic paparazzi culture for breaching their privacy.
Talking about what her wedding would look like, Swara wrote, "I have spent many hours searching destination wedding locations that I know well I can ill-afford; thinking 'just in case I sign a Hollywood film worth millions of dollars!' I have been stalking couture collections of various designers for some years now, picking out outfits for my fictional wedding."