It is finally confirmed that Aamir Khan, R Madhavan and Sharman Joshi are not coming together for the 3 Idiots sequel but are promoting a cricket betting app, which will have actors against cricketers. A new video promo for Dream 11 shows Aamir, Madhavan and Sharman doing a press conference in which they mock cricketers for stepping into their field of acting, by featuring in multiple television commercials. They, therefore, announce that they will enter the field of cricket. 
"Toh humne socha ye log acting mein busy hain to cricket hum kar lete hain (so we decided that since they are busy in acting, we can play cricket)," says Aamir. However, the video also includes reactions from various cricketers who mock them instead, with Ravichandran Ashwin saying, "bolne ke liye paisa nahi lagta hai bhai (talking is free)."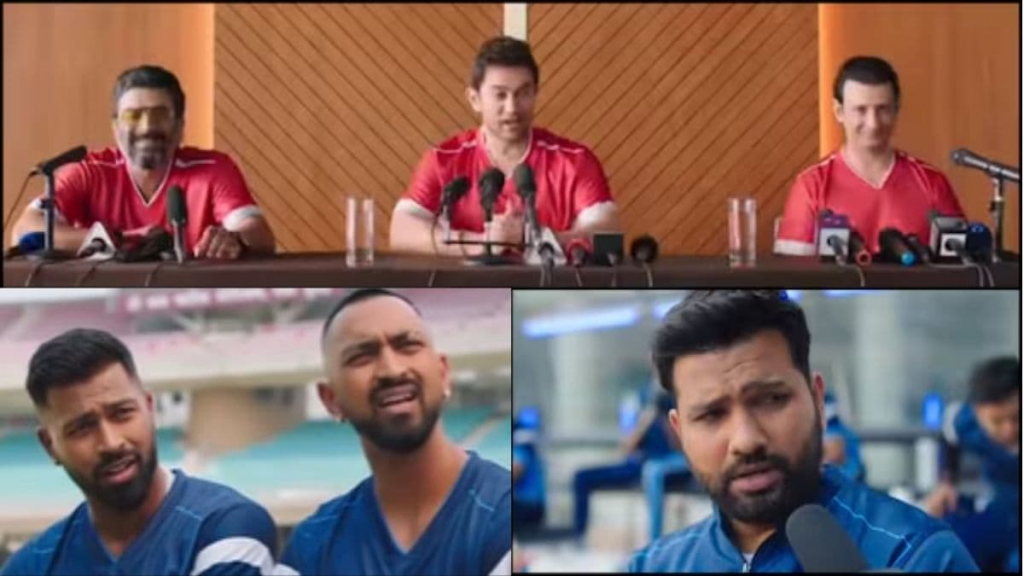 It shows several cricketers laughing and mocking the three actors for their idea of playing cricket. Commenting on Aamir, Rohit Sharma says, "Lagaan mein cricket khelke koi cricketer nahi ban jata (one doesn't become a cricketer by playing in a film)." Mocking him instead, Madahvan points out how Aamir is the one who has given 'real hits' in his career. But Rohit mocks Aamir again, saying, "2 sal mein ek hit deke koi Hitman nahi ban jata (one doesn't become a Hitman by giving 1 hit film in 2 years)."
When the actors point out Aamir's ₹300 crore films, Jasprit Bumrah asks them if can can ever play 150 on the field. Talking about how difficult it can get on the field for the actors, Hardik Pandya says, "ek bouncer aayega, zameen pe aajaoge (if just one bouncer hits you, you will fall to the ground)."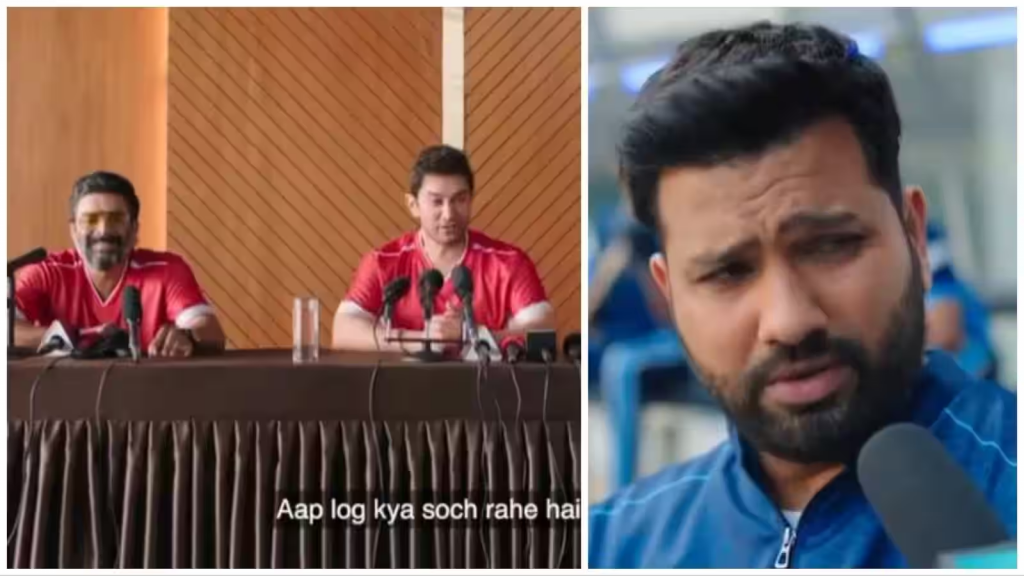 Since quite a few days, Aamir, Sharman and R Madhavan had been setting up the mood for the brand ad and led their fans to believe that they were actually planning a sequel to their blockbuster film, 3 Idiots. On Friday, even Kareena Kapoor had shared a video in which she asked why she was not kept in loop if the sequel was in the making.