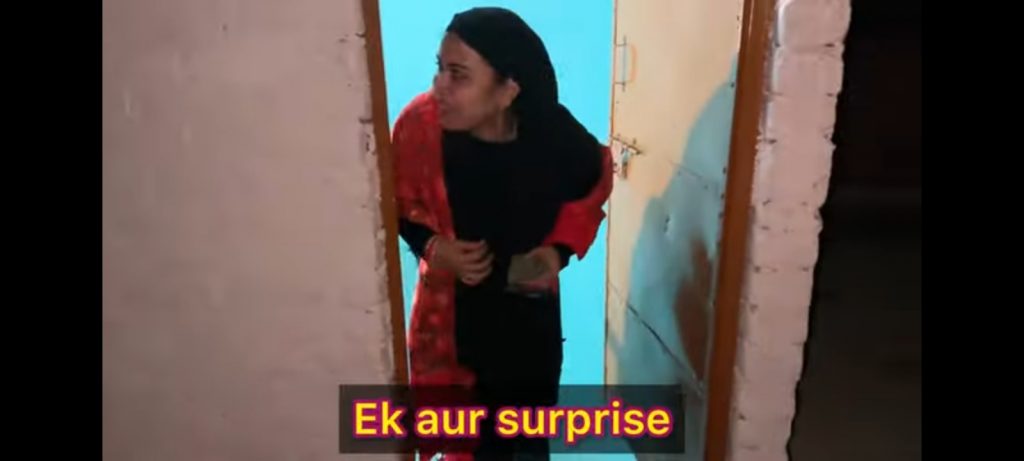 The month of December is full pf festivities. And when it comes to Ibrahim family, they don't need month or occasion to celebrate. They just make it all extra special with their love and care towards their family members.
Saba Ibrahim has reached Mumbai today. She's seen enjoying Shoaib's new music video with the family.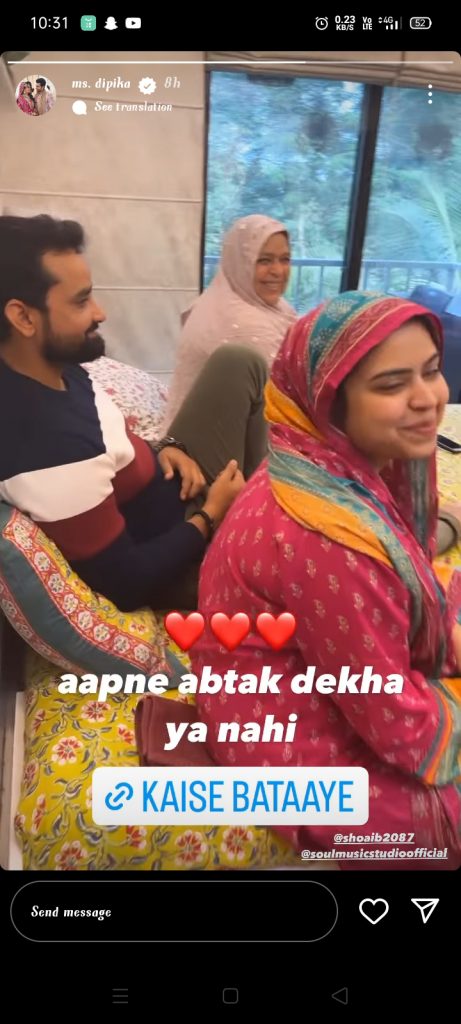 The newly-wed Saba is pampered a lot by her family. Be it Dipika, Shoaib, Ibrahim family or Be it her husband Khalid Niaz. In a recent Vlog shared by her, She's seen getting surprises from her husband. The birthday count down has been started by Sunny (Khalid) to make her feel special.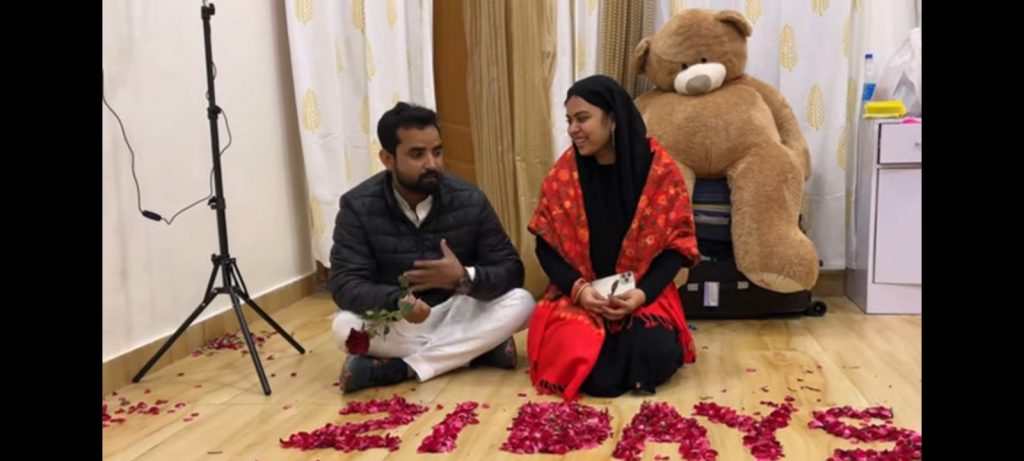 Khalid was seen surprising Saba with flower decoration of their bedroom, with gifts like flower hand bracelet, chocolates. He's been setting goals of an idle husband. Saba has been getting a lot of love and happiness in Maudaha (In-Laws Home). The couple along with their family and friends visited to a fair in Maudaha where Saba was seen enjoying and living life to the fullest with her husband.
Viral Bollywood wishes and hopes Saba-Khalid a happy life ahead.