Sasural Simar ka 2 just moving it's story with many Twists and turns.
In the upcoming episode you'll get to see that Simar with the help of Dubroo's jacket faces Nazar.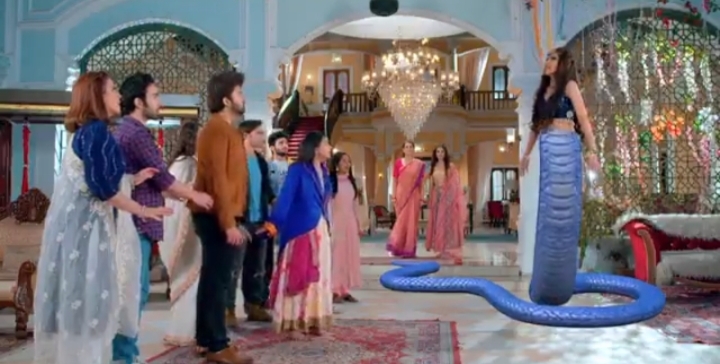 Nazar tried to harm Aarav and holds Aarav by neck to kill him and avenge her husband's death.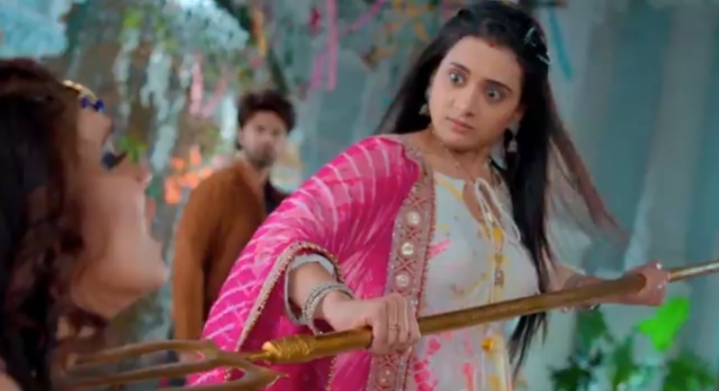 Simar got furious and she prayed to Mata Rani and took her Trishul to attack Nazar.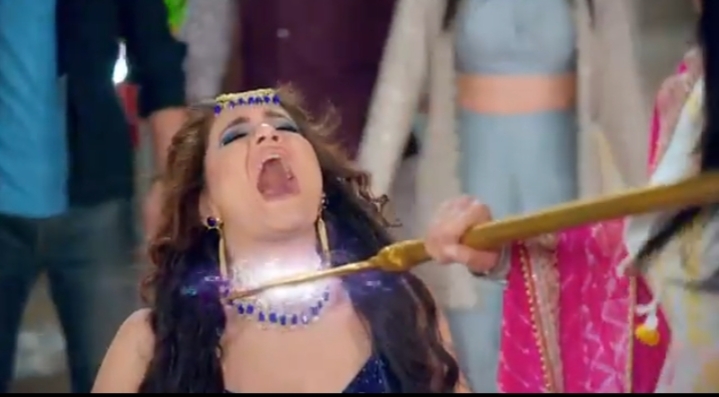 Simar goes to Nazar and attacks her on her neck because of which Nazar loses all her magical powers.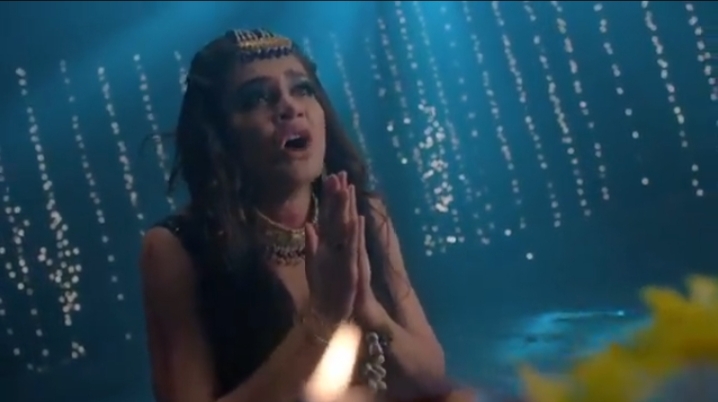 Simar spared Nazar's life and said that she'll not kill her and explains her that Naag's death was a mere accident only.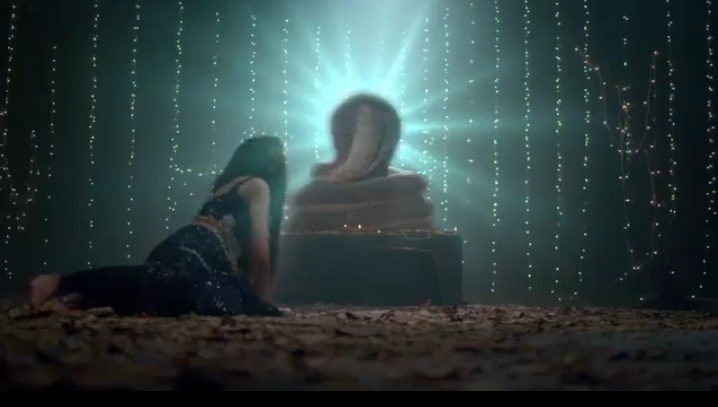 Nazar crawls the ground and gets out of the house. She goes to NaagDev and prays him to return her power.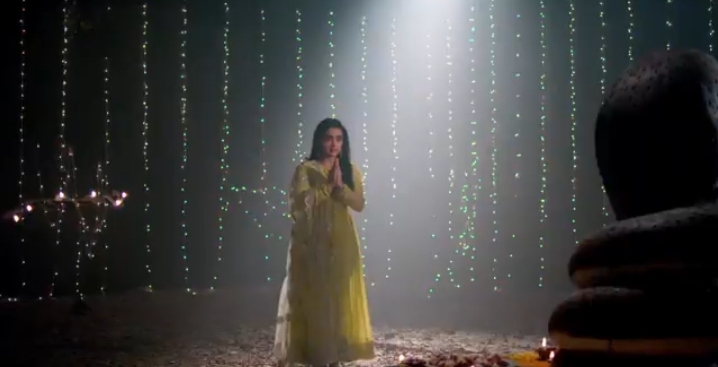 To impress Naagdev, Nazar even performs Tandav. Nagdev elated by her Tandav, grants her the powers.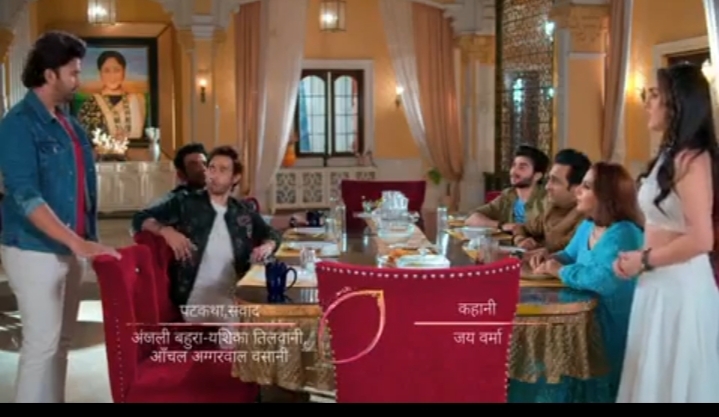 In the today's episode, you'll get to see that Nazar takes Simar's disguise with her power and plans to take her revenge from her.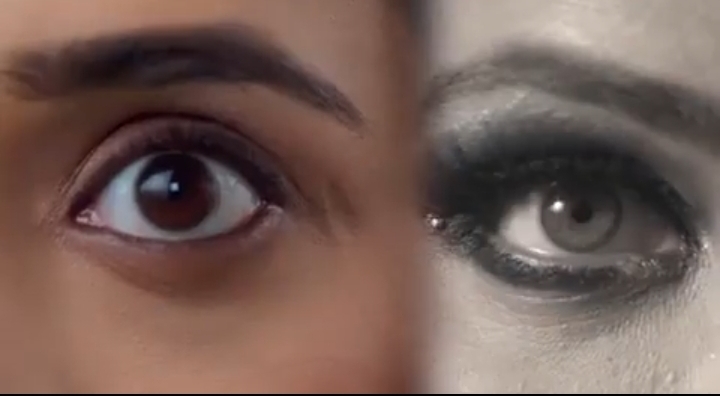 The Oswal family is having breakfast at the table when Aarav comes searching for Simar.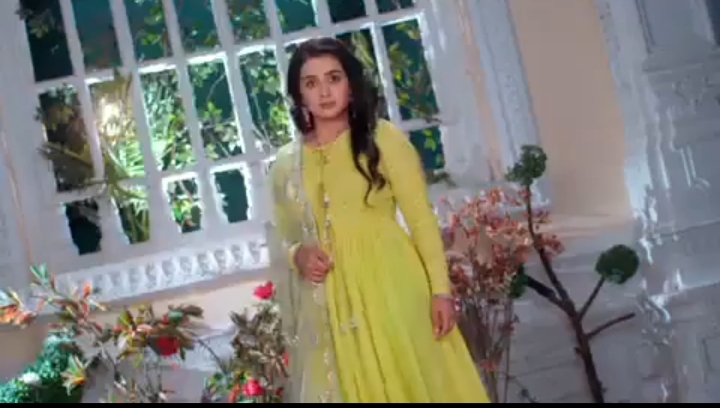 Vivan and Reema leg pulls Aarav and teases him about Simar. Then they ask him to go and meet Simar at her parental house.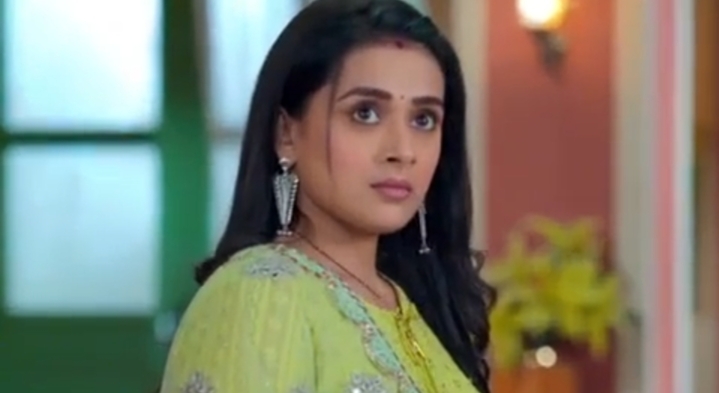 Aarav rushes to meet Simar and meanwhile is stopped by Badi Maa who offers her Prasad but Aarav in hurry avoided taking it.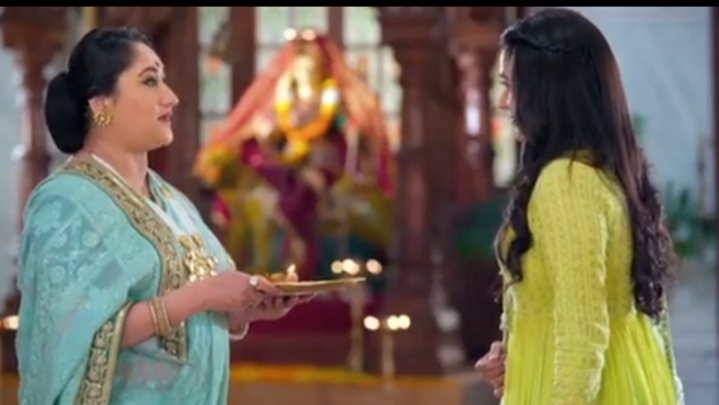 Nazar then takes in disguise Simar's form and enters Oswal Mansion and is seen by Geetanjali devi Oswal.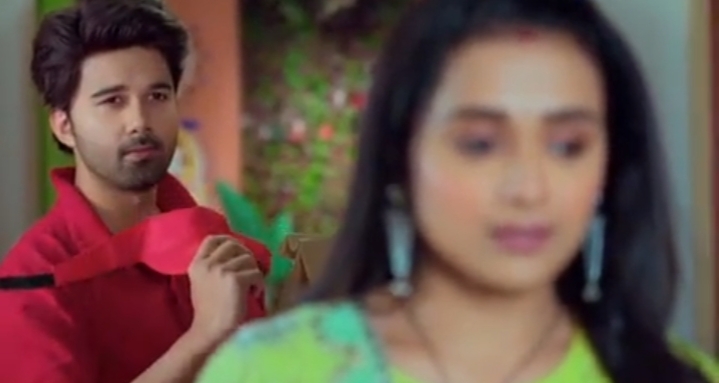 Geetanjali devi asks her that she supposed Simar was at her parents house to which Nazar in Simar's form replies that she's just missed out Aditi's bag which she's come to take.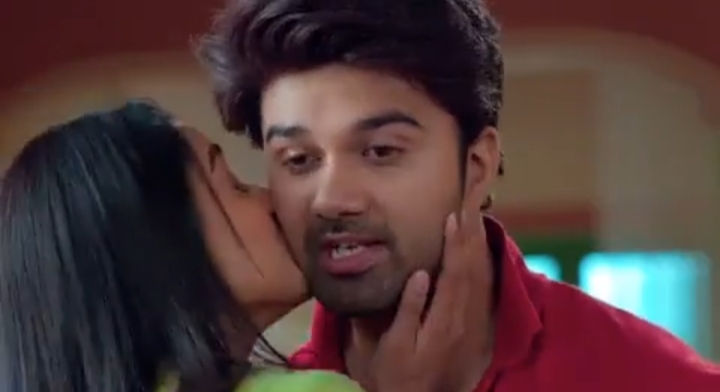 On the other hand, it's seen that Aarav enters Simar's parents house as an ice-cream delivery boy.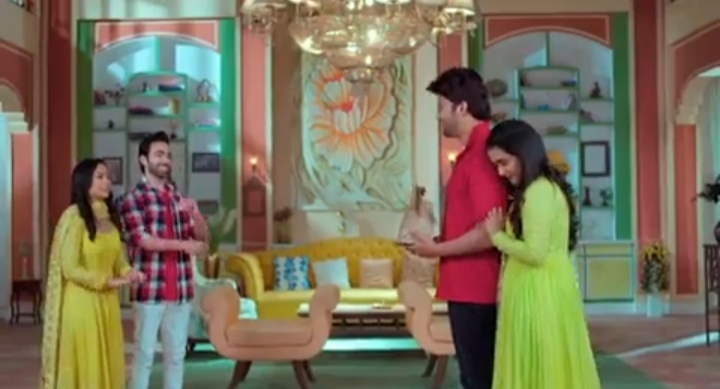 Then, Simar and Aarav started flirting with each other.
Aditi and Gangan comes over and informs that they'll have to go for Geet's regular checkup and leaves Aarav and Simar alone.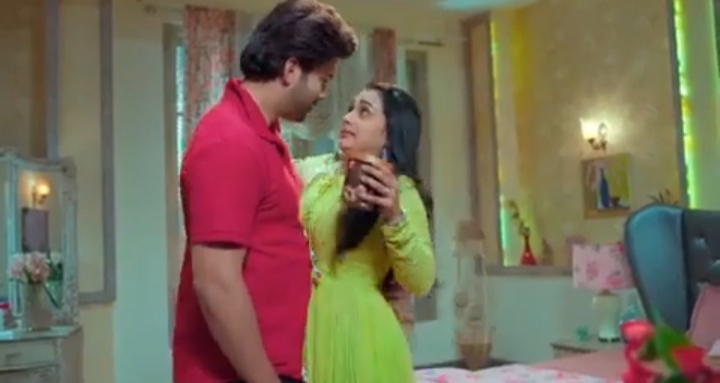 Next, Aarav and Simar are seen spending quality time with each other and are seen romancing.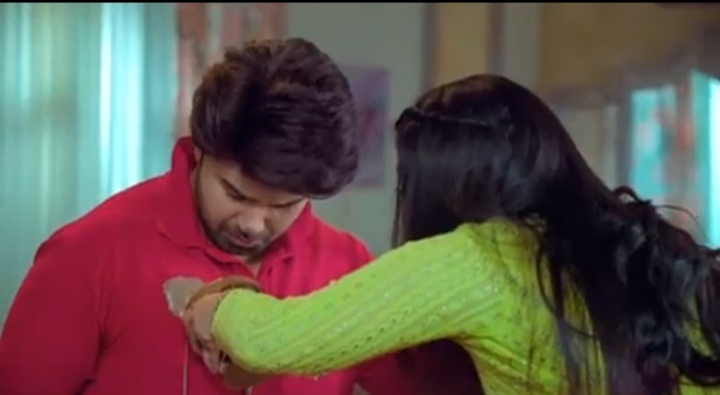 Meanwhile, Simar drops icecream on Aarav's t-shirt accidentally and asks him to go and change.
In the mean time, Nazar enters the house taking disguise of Simar.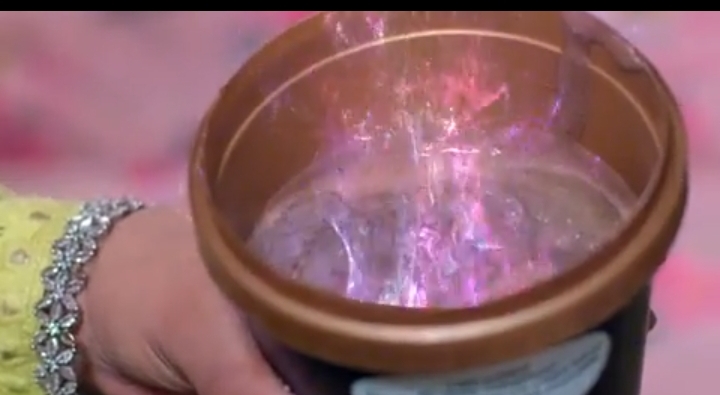 Nazar takes the icecream tub and spelled charms in it. Simar eats the icecream and faints immediately.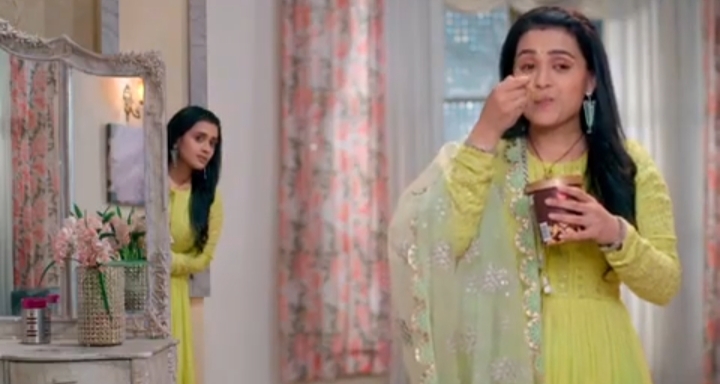 Nazar takes Simar's unconscious body into another room and lied her down on bed.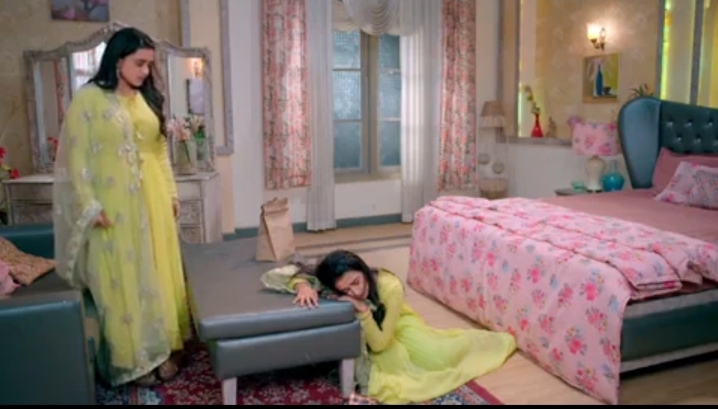 Simar is in complete unconsciously state while on the other hand, Nazar in Simar's disguise form takes Aarav to a room and closed door.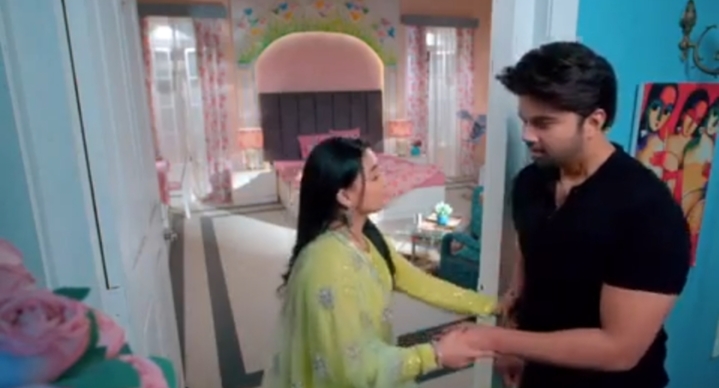 It'll be interesting to know what is Nazar's intention behind it.