Recently Sunil Shetty was spotted at the Celebrity Cricket League 2023 Launch event.
He's decked up in cool black suit with White Tshirt.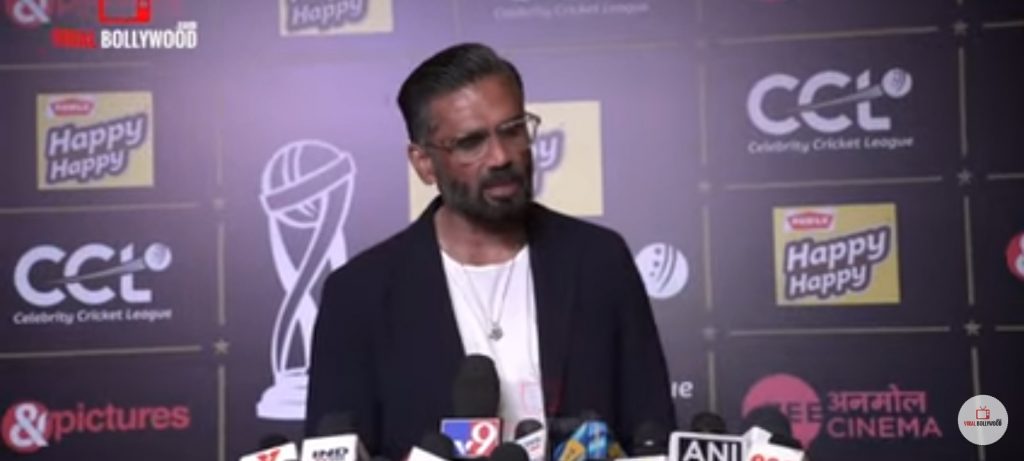 He was there at CCL 2023 launch. He said," I'm happy that CCL is starting. This is friendship and brotherhood."
He added," The beauty of CCL is that though we play for entertainment but we also do charity. We try to provide resources to the children who are deprived of good health and Education."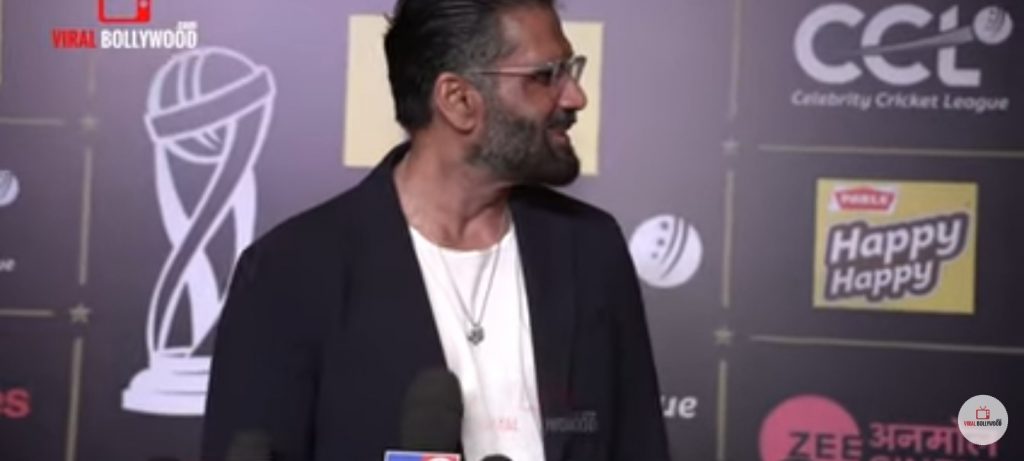 He said," CCL is not just about the Unity of our Industry but also to give back, playing for charity."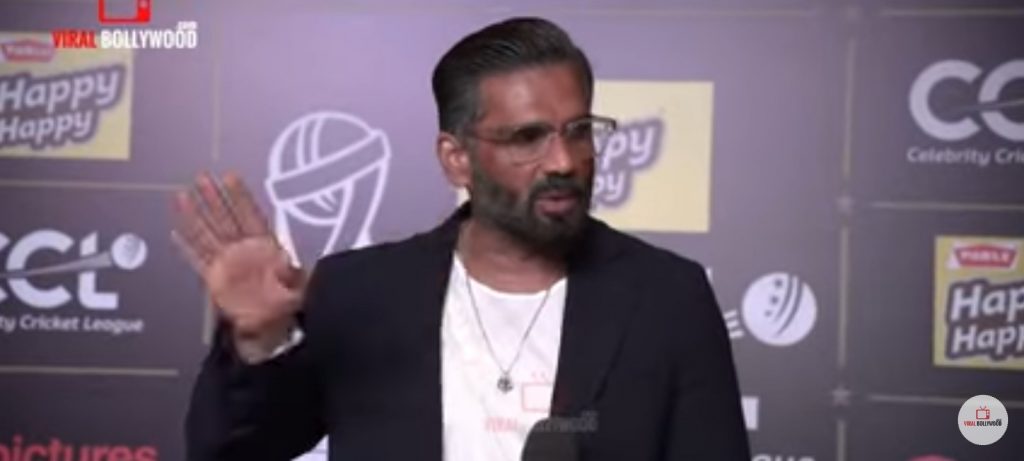 He spoke on closeness with CCL saying," I think it's so close because as you all know I have worked in Kannada, Tamil, Telugu and Malyali film that's thanks to CCL."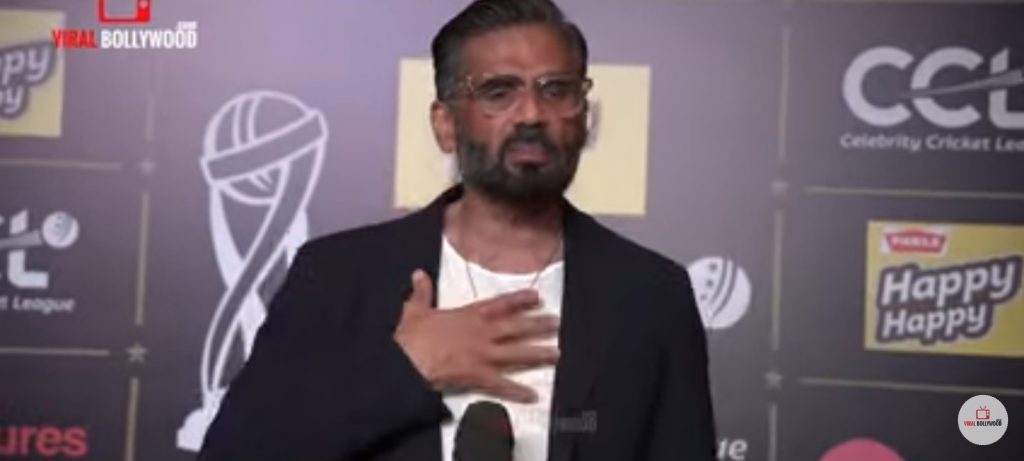 He said," Similarly it's working in all Industries. 10 years back this journey had started when the actors were working in each other's Industries."
He added," We are one Indian and sets put out this way that 'One India,One team'. What's better than that."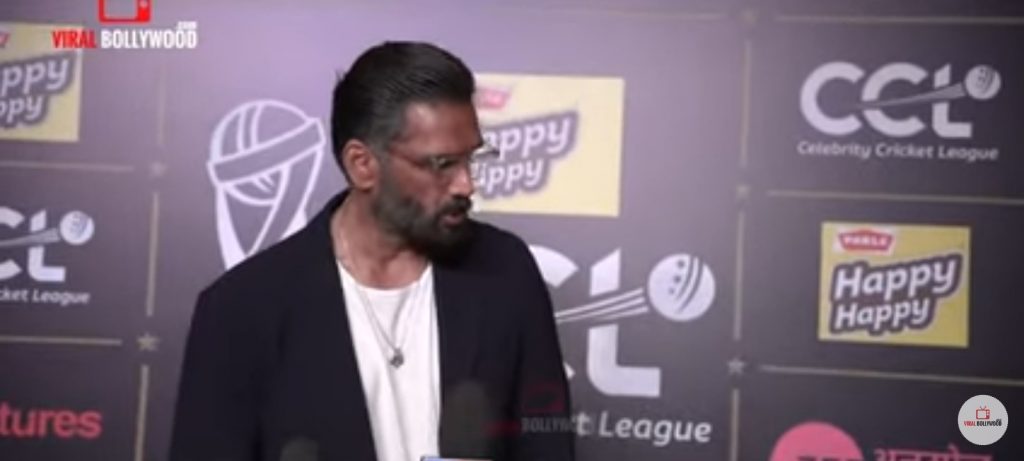 He urged people to encourage and support CCL as it's for charity with big and large heart.