Actor Sonali Kulkarni's recent remark calling Indian women 'lazy' has attracted a ire from a section of social media users. The actor said that women want a husband, who earns well but "forget to take a stand for themselves." A clip of Sonali making the remark at an event caught the attention of actor and social media personality Uorfi Javed, who took to Twitter and slammed the actor's comment and called it 'insensitive'.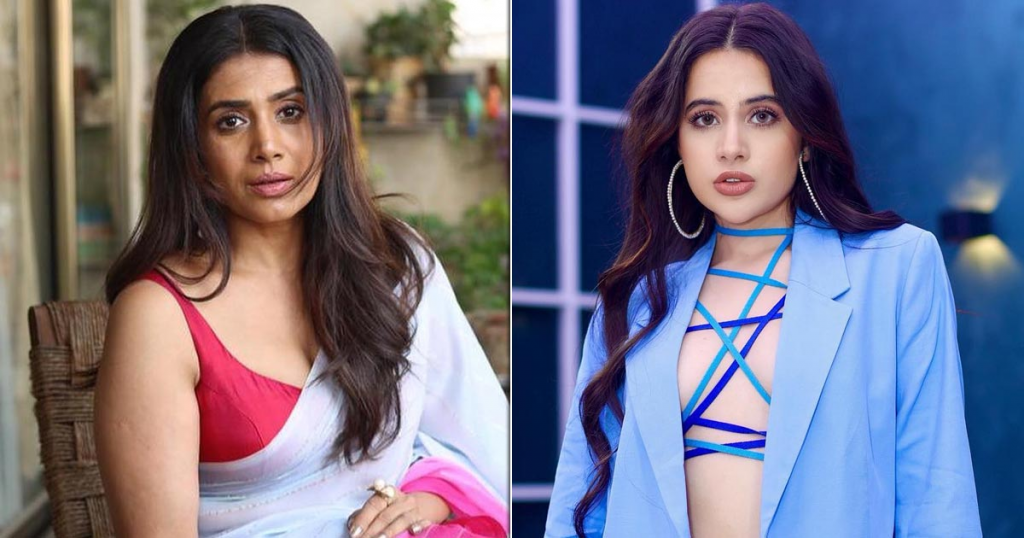 In a recent press meet, Sonali Kulkarni said, "In India, we, at times, forget that a lot of women are just lazy. They want a boyfriend/husband, who earns well, owns a house, and his performance at work guarantees regular increments. But, in the middle of this, women forget to make a stand for themselves. Women don't know what will they do. I urge everyone to encourage women and make them self-dependent. So that they are capable enough to share the household expenses with their partners."
Uorfi Javed reposted the clip on the micro-blogging site and slammed Sonali's comment, calling her "insensitive," and "entitled." She said, "How insensitive , whatever you said ! You're calling modern day women lazy when they are handling their work as well as household chores together ? What's wrong in wanting a husband whose earning good ? Men for centuries only saw women as child vending machine and yes the main reason for marriage – dowry . Ladies don't be afraid to ask or demand . Yes you're right women should work but that's a privilege that not everyone gets . You're too entitled to see that may be."
Singer Sona Mohapatra also commented on a tweet regarding Sonali's clip and schooled her. She wrote, "True and truly sad. Check the matrimonial columns-wanted, good looking, educated, earning, 'homely' take care of in-laws, Hh duties and hand over monthly salary type of ads. Double whammy. The 'insight' she has is lazy & should have been qualified such – 'in my circles'."
Sonali was last seen in 2021 series Whistleblowers on SonyLiv. Recently, Uorfi marked her presence on designer duo Abu Jani Sandeep Khosla's latest collection launch event called 'Mera Noor Hai Mashoor'.