Actor Amitabh Bachchan on Sunday met and greeted his fans gathered outside his Mumbai home Jalsa, for the first time since he got injured while shooting for his upcoming film Project K. Taking to his blog on Monday, Amitabh posted a bunch of photos in which he was seen wearing a 'homemade sling'.
For meeting his fans, Amitabh wore a white kurta-pyjama and matching sneakers. He also opted for a black and white jacket and had his arm wrapped in a sling fashioned out of a grey shawl. In the photos, Amitabh folded his hands, waved and smiled at his fans.
Amitabh wrote, "And the work continues .. the Sunday blessings of the well wishers .. my love affection and gratitude .. they still come .. me in homemade sling and the grey. PS .. a patch of grey behind the hair ; 'no time to get the nature fair .. but now that resumption does invite, shall attend to it and make it bright!!"
He also added, "The breathing done in the 'yaam' for now ; off to work, in defiance somehow ; the Ef renders, this is beyond allow ; but work I must , to them I bow !!! There is a flood of well wishers here, but space and limits do not allow ..so shall be posting another Blog , patience please, doing it now!!"
Amitabh also wrote, "They come in droves and wait and watch, elders, children and several others in passing or in station .. so much care and love .. blessed to be in their eyes for more ..love and more…"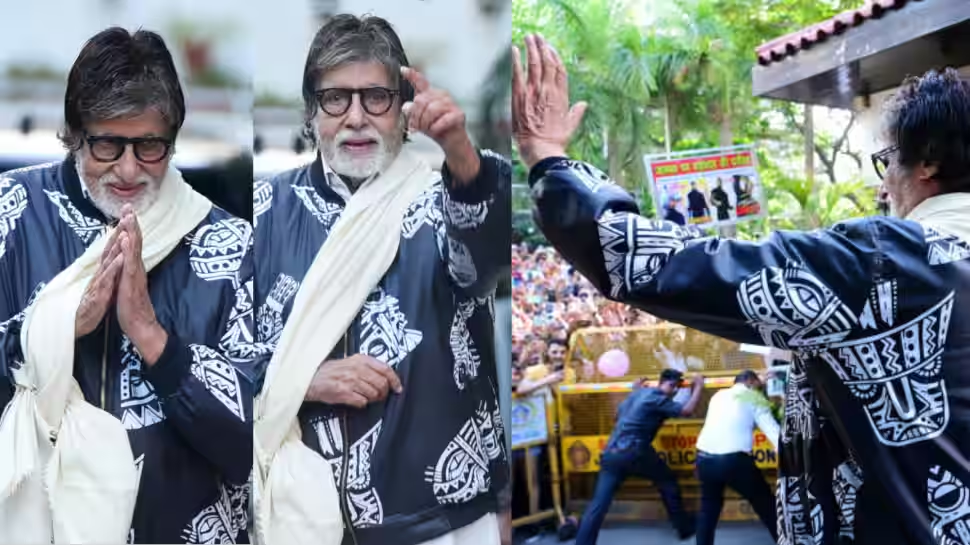 On Sunday, Amitabh wrote on his blog, "The injuries heal slowly and today hope the effort is enough to climb the board and wave to the well wishers at the GATE .. being away from them that have such sincerity with them is not approved in any manner .. the life and the breath of the well wisher is supreme .. they live so I live…"
Amitabh recently revealed that he sustained the injury during the shooting of Project K in Hyderabad. He shared that he broke his rib cartilage and stated that he was taking rest at home.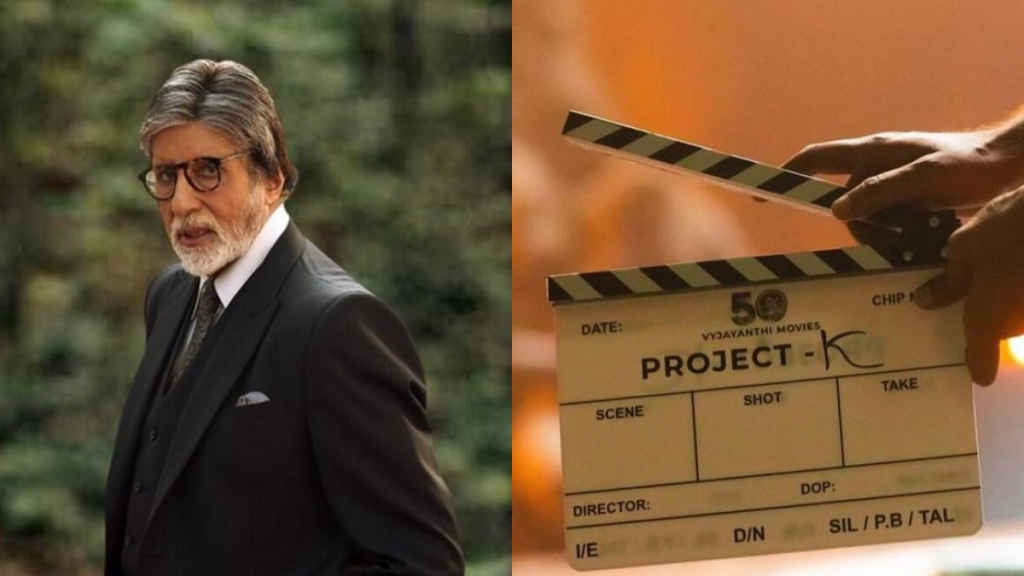 Helmed by Nag Ashwin, Project K is a bilingual film shot simultaneously in two languages–Hindi and Telugu across various locations. Deepika Padukone and Prabhash are playing pivotal roles in the film. Apart from that, he will also be seen in Ribhu Dasgupta's next courtroom drama film Section 84.