Dipika kakkar Ibrahim and Shoaib Ibrahim celebrated their 5th Wedding Anniversary on 22 February.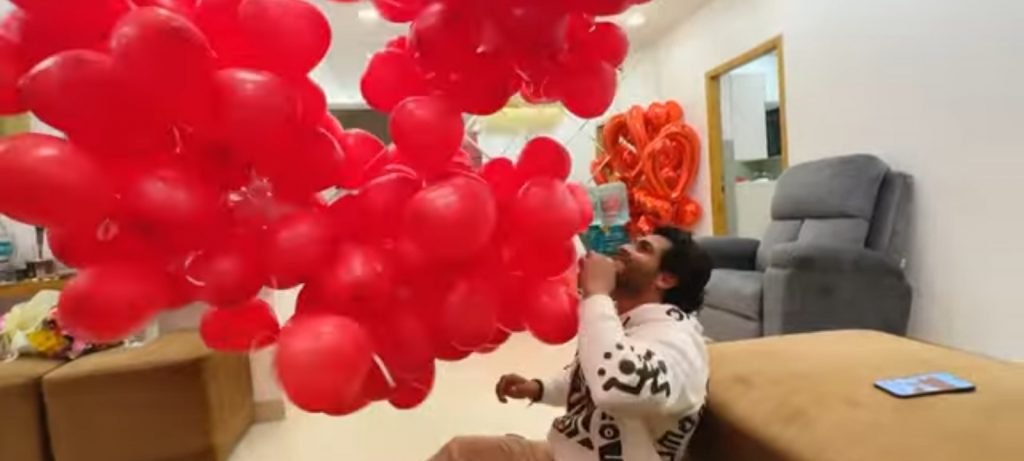 Dipika kakkar in a recent vlog shared by her has revealed that how she made the day special for Shoaib Ibrahim.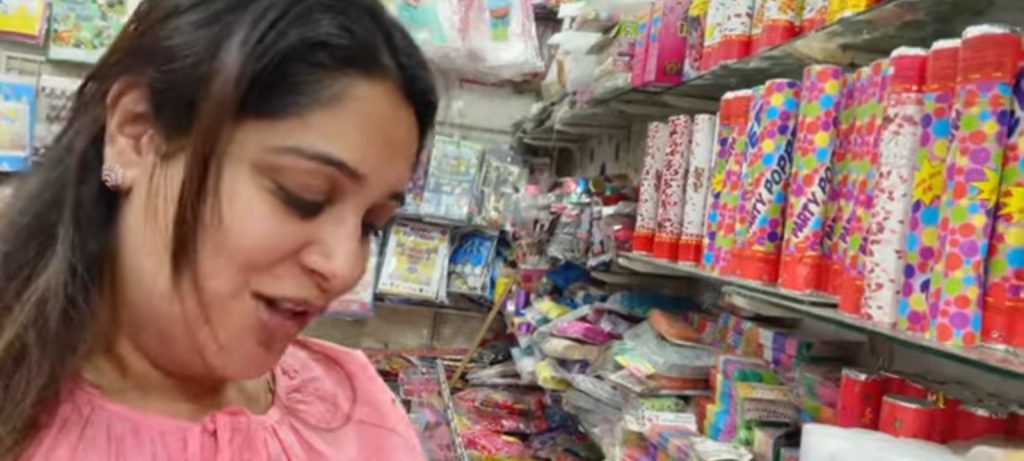 Dipika despite being in her second trimester visited the decor shop and bought all the required things for the celebration.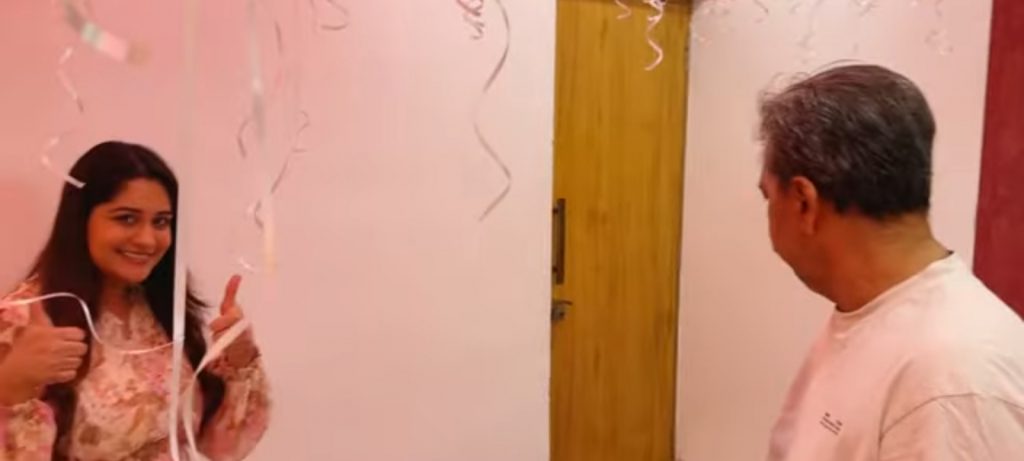 For the bring-in, Deepika had even personalised a special cake for Shoaib.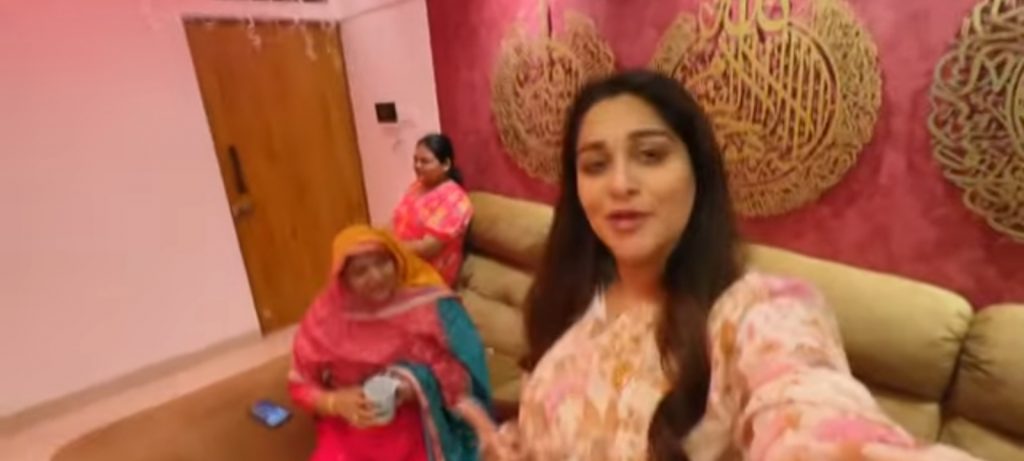 She herself was involved in all the decorations and arrangements that was to be done.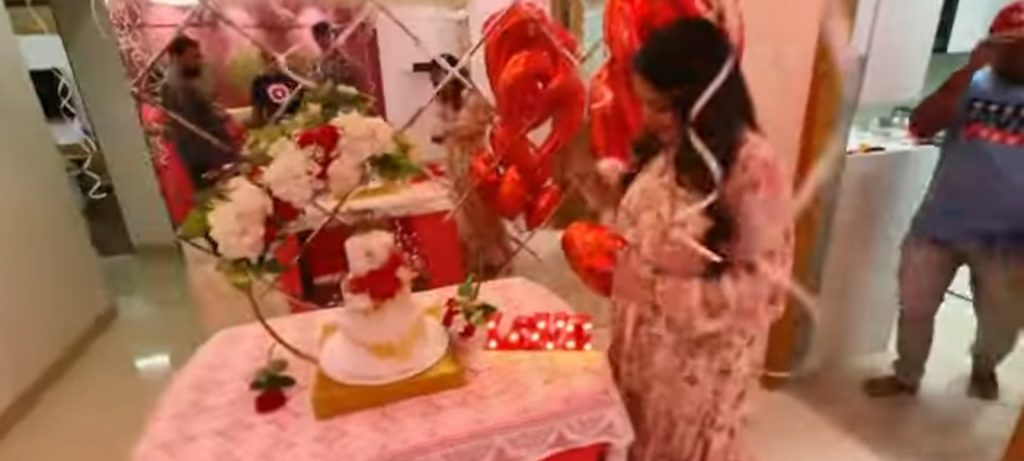 She even paved the entrance with rose petals for Shoaib.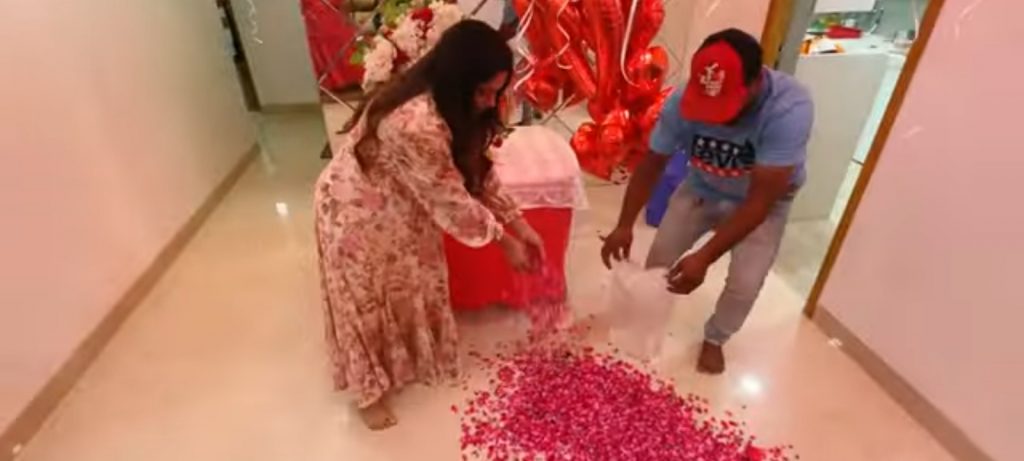 While Shoaib was entering, Dipika welcomed him with a background song "Sajana Mere". Shoaib took Dipika's hand and took entry with her.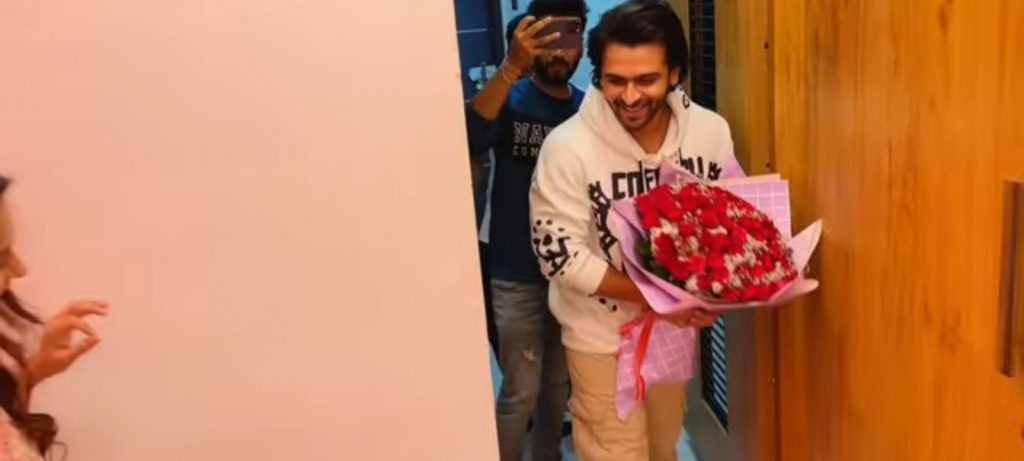 Not only that Dipika gave rose to Shoaib and wished him anniversary in return Shoaib had got her flower bouquet of roses.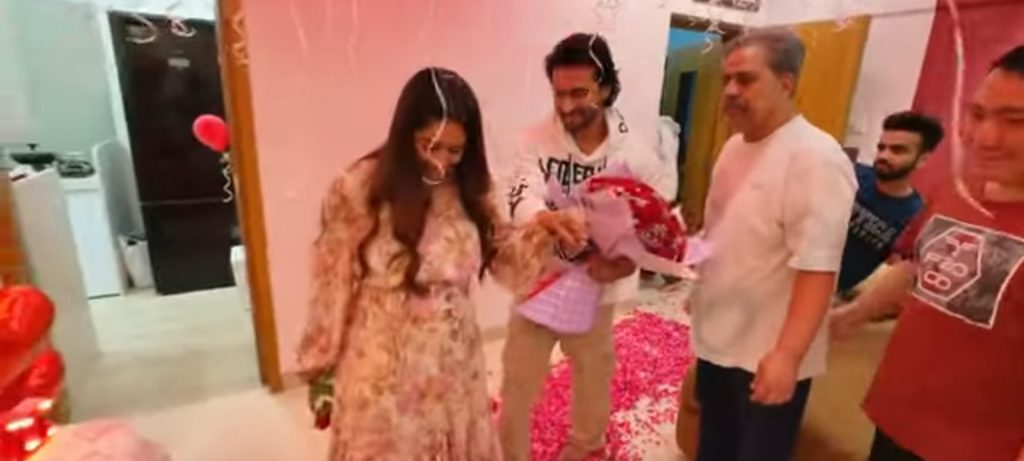 Post that, the couple had cut the cake together along with family and friends.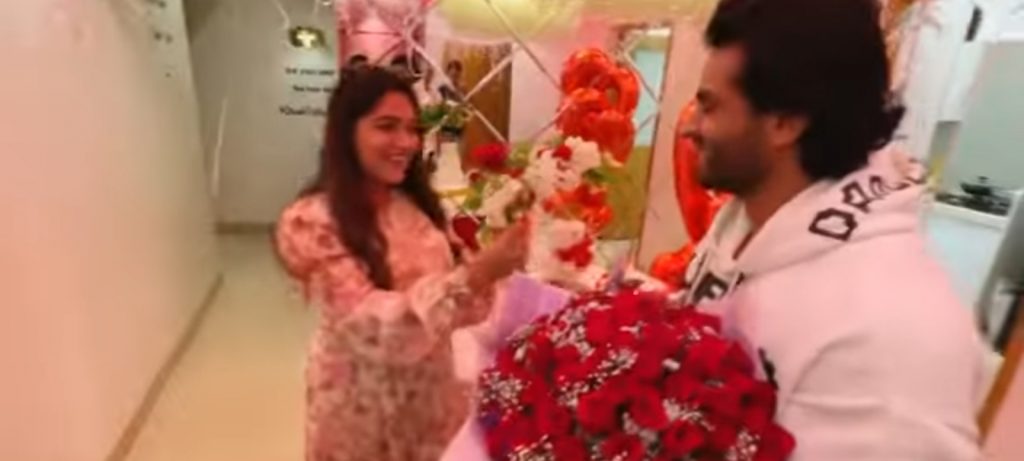 After that the whole family and friends had dinner together and then in a later clip Shoaib was seen playing with the bunch of Helium balloons.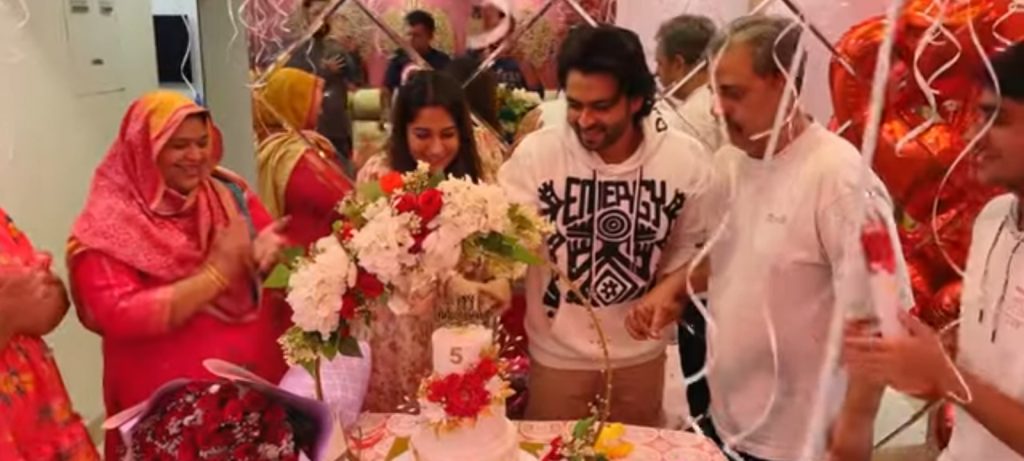 Their anniversary celebration ended with a dinner Along with the whole family.