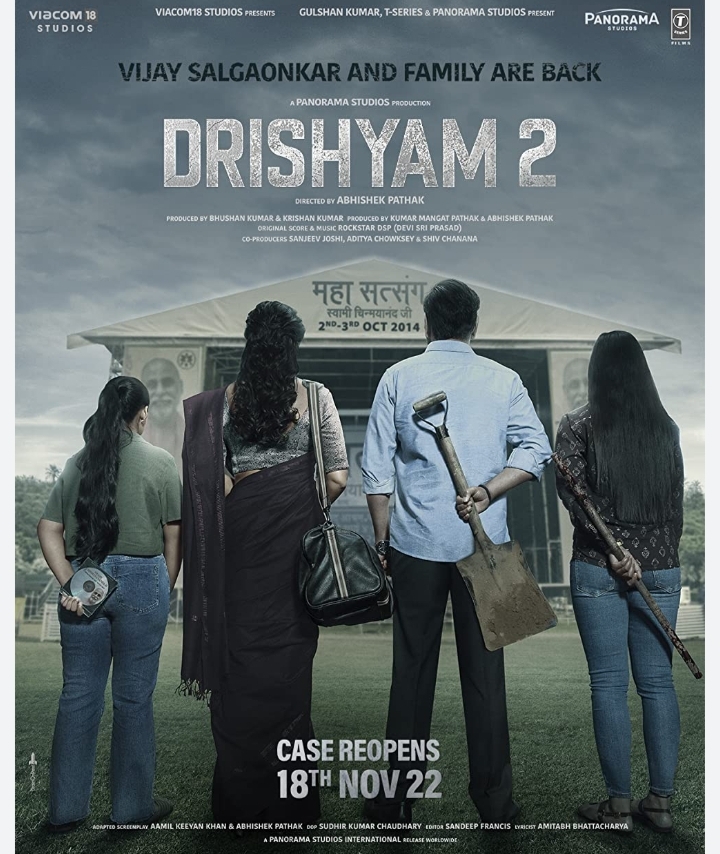 Drishyam 2 by Abhishek Pathak is back with the bang at the box-office. With the audiences going gala and crazy over the movie, claiming it to be the most-suited sequeal any movie could be.
This mystery-thriller continues its momentum from first series to this new sequeal. The twists and turns and of course the changing plot, all of it gives a jaw dropping impact of the viewers.
The Salgaonkar family has moved on with the time leap of 7-years but the fear and trauma has stayed with them. The quest of vengeance still triggers Tabbu for the murder of her son. Hence, the investigation resumes with coming of new IG, character played and aced profoundly by Akshay khanna. Tabbu as fierce in first part as she's in the sequeal.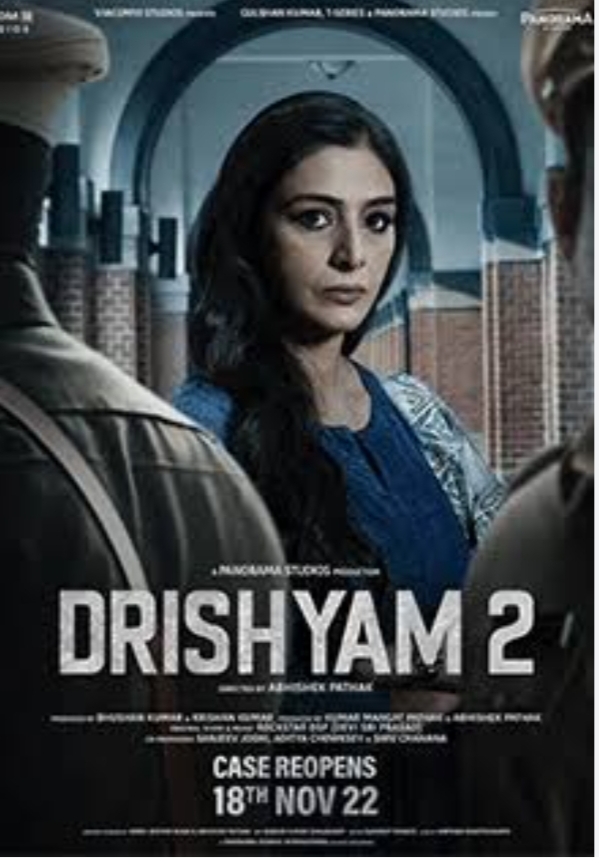 All in all the whole setting and background plus the present actions going on gives a befitting and jaw-dropping impact on the audiences.
The Climax is just clueless and full of twists and turns. The very fact that the case still remains unsolved is the key essence to the movie. The music is also soft and slow enhancing the feel of the movie. Abhishek Pathak has incredibly directed the second part as well.
The screenplay has been well designed by Aamil keyaan Khan. Overall, the story is still thrilling and mind-blowing, except for the show time which could have been a little less. But other than that, the movie stays gripped with it's story engaging the that's why, the success of Dhrishyam-2 has jumped to the box office collection of more than 100cr in just seven days.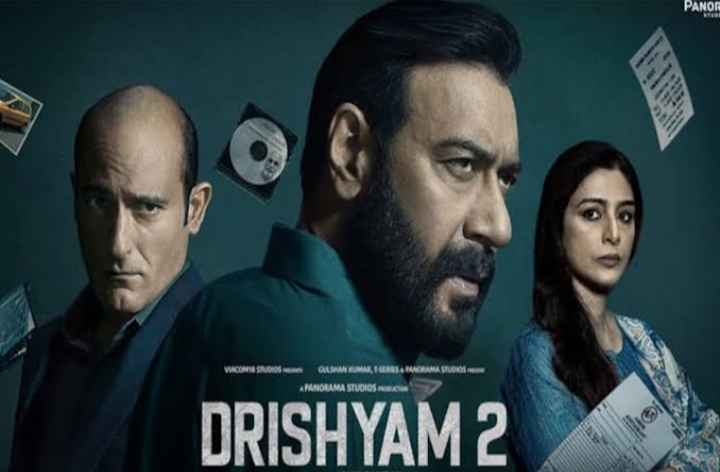 The movie Drishyam 2 has over powered the success of Brahamastra and become the third-highest collector among post-covid released movies.