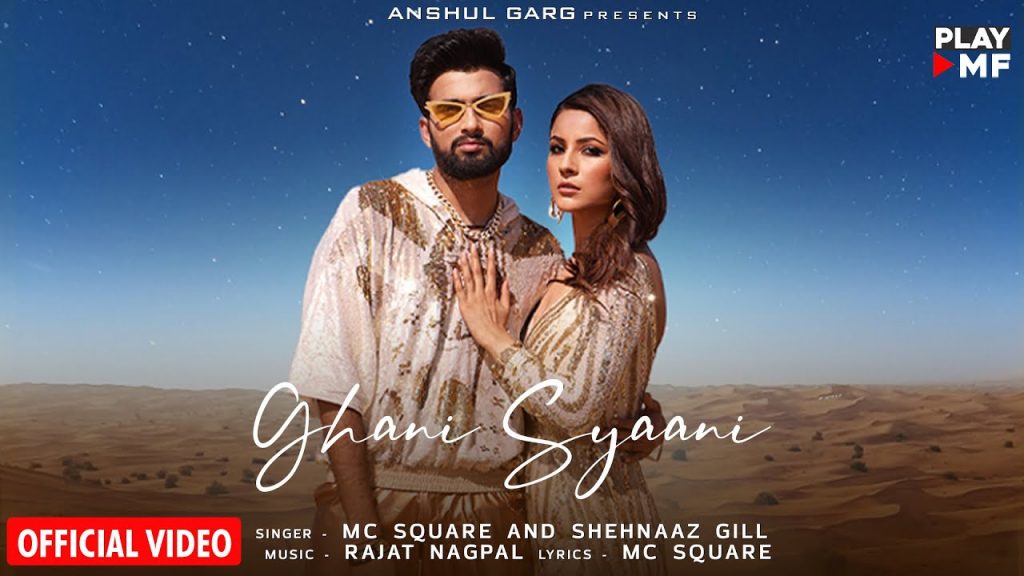 Internet Sensation Shehnaaz Gill has collaborated with Rapper MC Square for a Haryanvi music video. The video is titled "Ghani Sayani" with Shehnaaz and MC Square lending their respective voices to the song. Ghani Sayani is directed by Agam Mann and Azeem Mann. The lyrics to the song is penned by MTV Hustle 2.0 winner MC Square.
The music video is all about a man lost in deserts of Rajasthan and is dying of Thirst. He finds a lake with a sign warning the lake being poisonous. But he's tricked into drinking water by a girl that's Shehnaz Gill. And in the last he dies. The Whole plot of the story along with the setting is unseen, unique and interesting. The performance by Hosla Rankh actor and the Rapper is full of swag.
The audiences can't help going insane over the pairing that's casted in the video. People are even awe struck by Shehnaaz's haryanvi accent in the song.The combo of dancing and rapping is just mesmerising. The music by Rajat Nagpal is constantly been praised a lot.
The song has been claimed as highly addictive, high on power, lit as AF and so on by the viewers.The Bigg Boss second runner-up took to her social media account sharing the song with caption as, "Forget your Monday Blues with 🔥Ghani Syaani🔥, out now with @mcsquare7000 on @playdmfofficial YouTube Channel.."
Within a blink of an eye, the song reached 230K likes and 3M views and the number continues to increase. Thus, added on to success list of Shehnaz Gill. The actor will be soon seen in Kisika Bhai, kisiki Jaan with Salman Khan.