The poster of Ghani Sayani posted by Shehnaaz Gill on 29th Nov 2022 revealing the date of release of upcoming song i.e Ghani Sayani on 5th December which was supported by high number of tweets i.e 1.8 million views 192k likes and 20k comments on the release of poster itself reflecting the support that Shehnaaz Gill will be getting on release of song .Tweets made by the fans were reflecting the level of love that Shehnaaz Gill was getting from fans .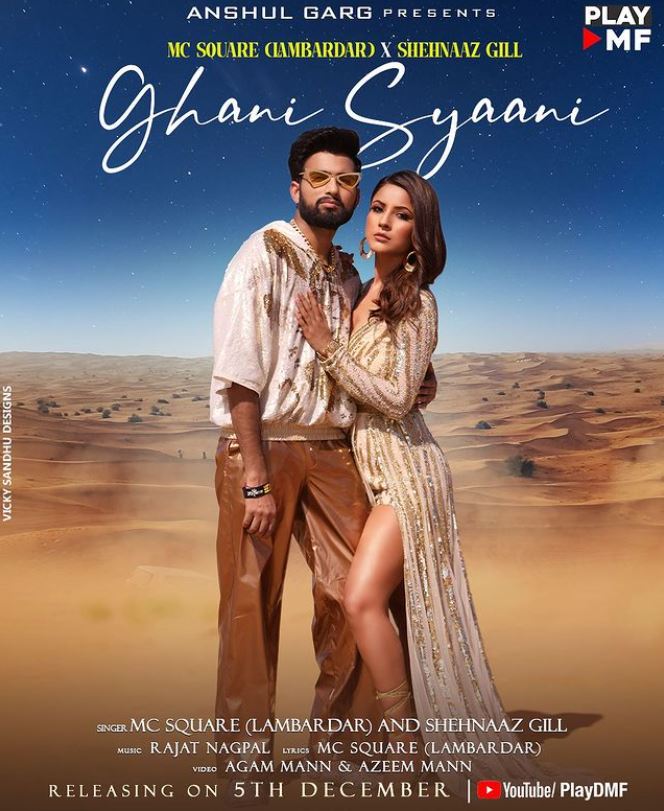 The song was being released on playdmfofficial YouTube Channel . Singers involved in making song are MC Square and Shehnaaz Gill, Lyricist involved is MC Square , Music by Rajat Nagpal, Producer of the song is Anshul Garg , Director of the song is Agam Mann and Azeem Mann , Project Head is Raghav Sharma , Project Manager involved is Piyush Chandak,Gaurav Arora and Gaurav Bharti, DOP is Shinda Singh , Line Production by RS Films and Production , Production Assistants are Honey , Rohit , Amir and Bablu , Assistant Director is Rajat Yadav , Creative Dir is John etc also many more i.e whole team involved in making song .
After release of song currently it is trending on no 8 and crossed 4.4 million views in just 2 days which shows the complete support by fans on the projects done by Shehnaaz Gill and the tweets made on the new songs are also so inspiring for shehnaaz gill . She is also trending on no 1 #CrazeOfShehnaaz for which she thanked fans for the love, prayers and support that they gave to her.