Recently, Gauhar Khan busted out on celebrity Couple Justin Bieber and Hailey Beiber.
The duo in an online interview were seen making fun of fasting during Ramzan and they also made a remark saying," It deprived body of nutrition."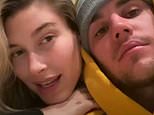 "I gotta really think about that, I have never really done it…I think our bodies need nutrition to think properly." starts Justin.
Hailey then revealed how fasting off food never really "made sense to her," and said, if you want fast off the TV, fast off your phone, I think I believe in that more, but fasting off food… it never really made sense to me… or if you are fasting sweets or fasting sugar."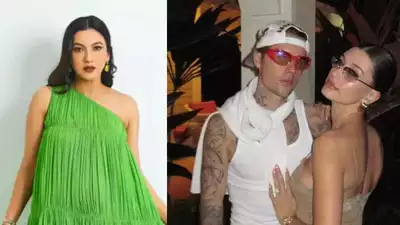 She then concluded by saying, "We're totally like yeah, that's why you are stupid!"
Gauhar Khan reacted to this by sharing a video to her Instagram with a caption that says," Just proves how dumb they are. Only if they knew about the science behind it. And the health benefits from it! Get an education @Justinbieber and @haileybieber."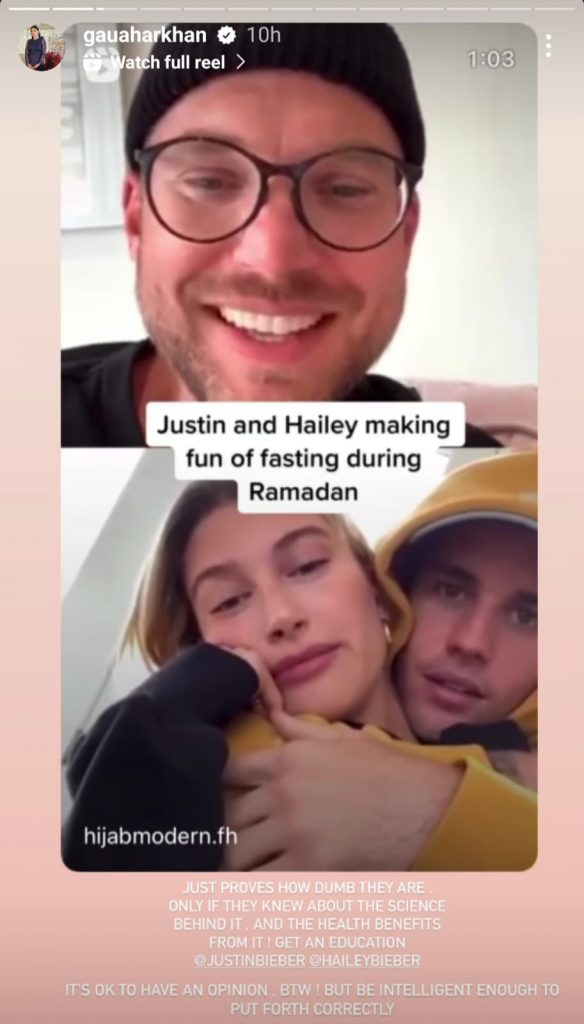 " Its okay to have an opinion btw! But be intelligent enough to put forth correctly," wrote Gauhar Khan.