Karan Johar and Kangana Ranaut's fight has again sparked fire.
Few days back, Kangana Ranaut spoke a lot about Karan Johar. She didn't stop there, she even took a dig at Karan Johar at the airport.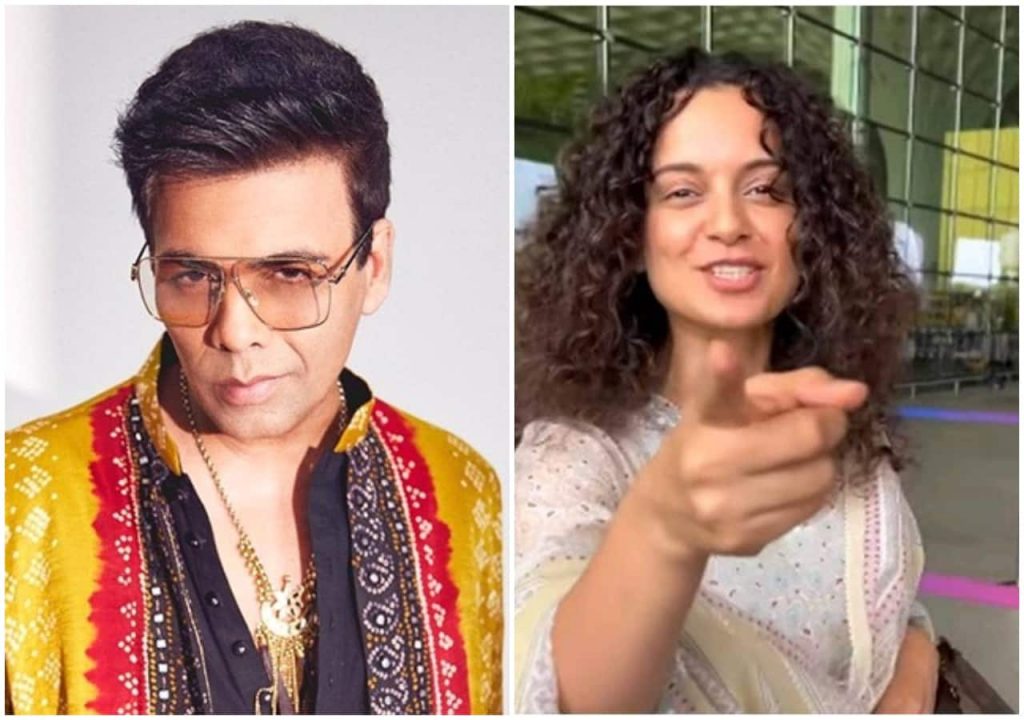 Karan Johar has shared a cryptic post on his Instagram story.
He wrote," The Airport is a runway…. it's also a press conference….next it may be a trailer launch venue! ( I subscribe to it all…no complaints…but may be nice to also catch a flight once in a while…)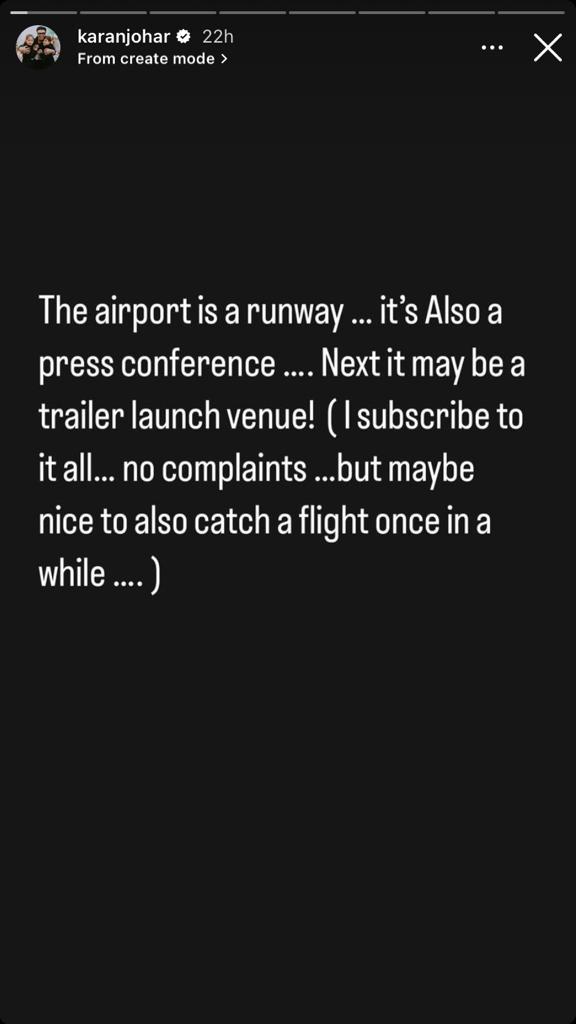 In the post followed by the above Karan wrote," People getting dressed in their ethnic attire's over the song Ravi is my current obsession!!!"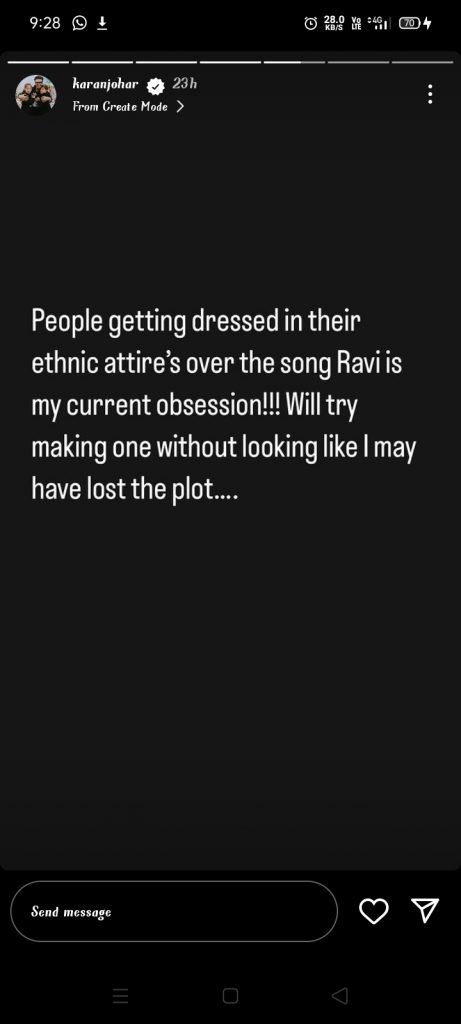 He continued," Will try making one without looking like I may have lost the plot.."
Though Karan Johar has not mentioned any names but it's evidently indicated towards Kangana Ranaut.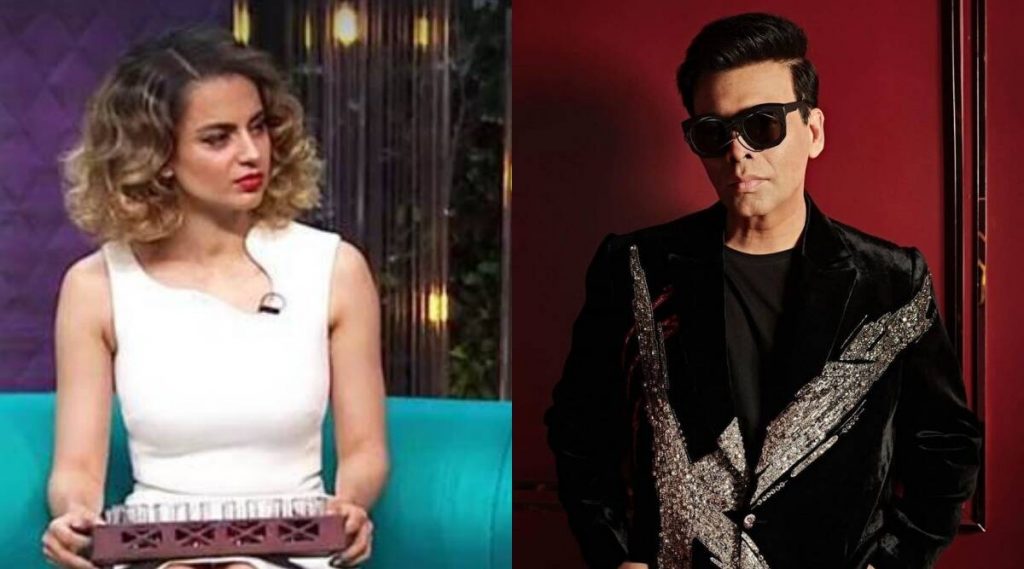 Kangana Ranaut has always been targeting Bollywood and Karan Johar over Nepotism and has even called Karan Johar "Flag bearer of Nepotism".