Cricketer Hardik Pandya suddenly connected with bollywood news. Hardik Pandya posted a post with KGF's rockstar Yash and wrote KGF 3. Then what, it became the topic for gossip. Cricketer Hardik Pandya with KGF rockstar in single photo.
Why he wrote KGF 3 in the caption? What was his intention while writing this as caption? Whether Hardik Pandya is going to enter in bollywood?
Superstar Yash has given blockbuster movie like "KGF 2" to the country in 2022. This film has earned a lot not only in country but in whole world .
Now Yash's fans are eagerly waiting for KGF part 3. In between this Hardik Pandya has posted this post which has again made KGF 3 in discussion.
KGF 1 and KGF 2 has made Yash star. KGF 2 is the highest grossing movie in history of kannada cinema. Collection of this movie is 1200 crs from whole world.
Fans are super excited to watch KGF 3 but more excited to see Hardik Pandya in KGF 3 this can be seen clearly by reading the comments below the post of Hardik Pandya with caption KGF 3.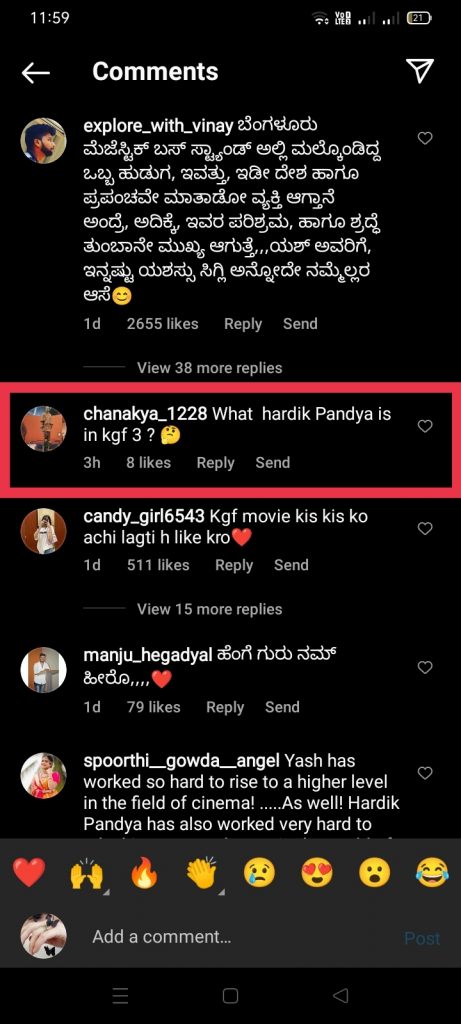 Netizens were quick to go to the comment section and post their excitement seeing the pics and meeting of the trio. One user wrote, "Yash and Hardik superstars without background. Brand of cinema and cricket" while another user joked, "Next Youtube thumbnail be like hardik play a role in KGF3 as the son of Adherra "
While some commented Kunal Pandya is looking like terrorist in photo.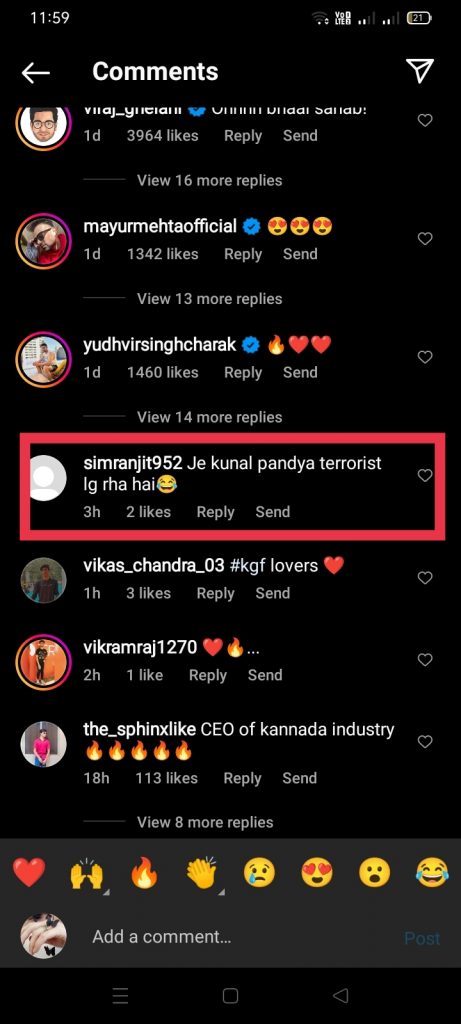 Viewers have predicted that KGF 3 would be "golden history" and are already anticipating the third chapter.
Excitement level among fans has increased by seeing this post, before this post only they were excited to see KGF 3 but now they are super excited for the day to release .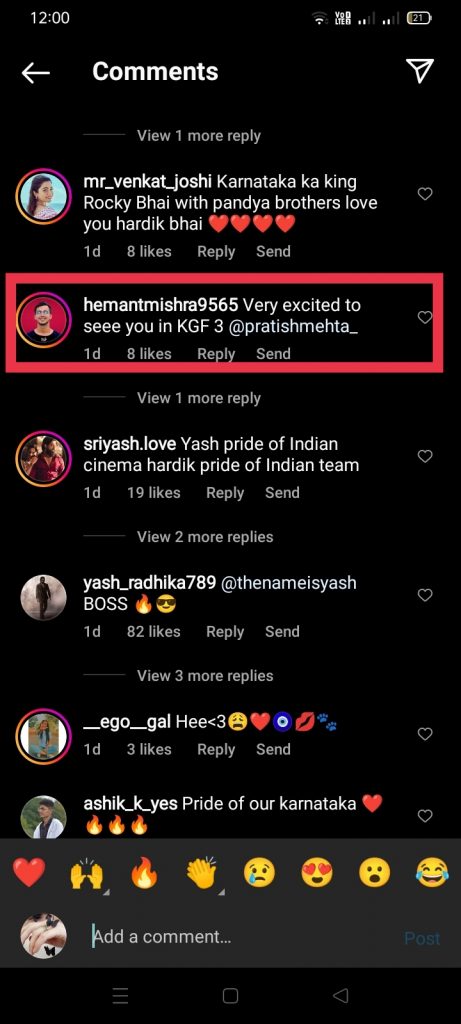 Yash's birthday is on 8th Jan, so here all are considering that there will be a big announcement that day related to KGF 3. Fans always become excited for any news related to KGF.
Raveena Tandon, who made her South debut with KGF 2, and received kudos from all quarters for her role in the film, recently spoke about KGF 3. Walking out of an event, paps asked the actress, "Now, we are waiting for KGF 3." "It will come very soon," she replied.