Shriya Saran too spoke up on doing action sequences in a film.
She said," I really love dancing, you can make me do Kathak. So that's why the song."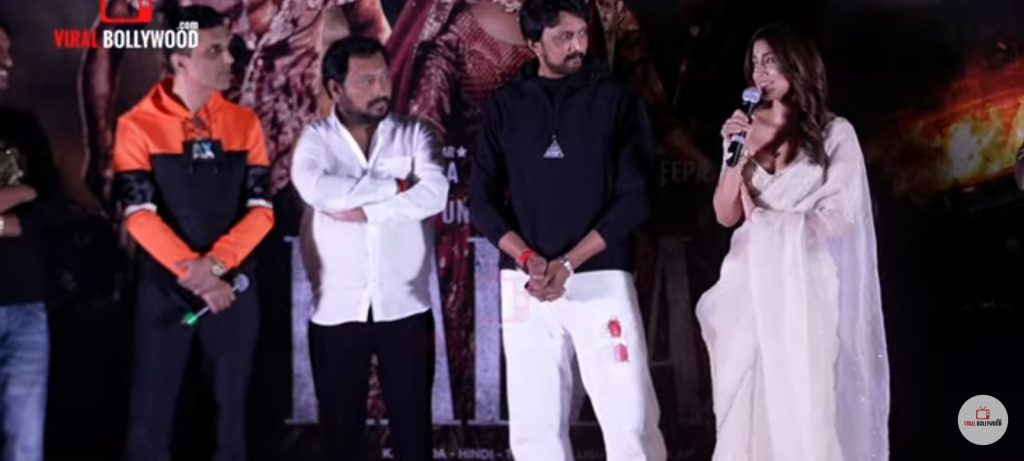 She later added," The first thing that we shot for the film was a song 'Namami Namami' "
She revealed," But I'm really scared of actions. The moment in a scene there's fire and there's dust everywhere so I get sacred."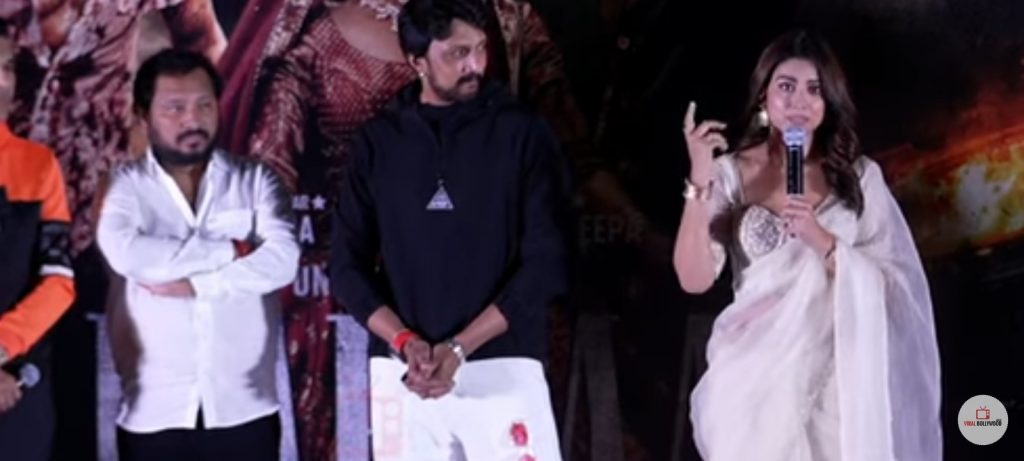 " I'm like please don't let me do all these.I am glad that I was put in the background during the action sequences because my director is a good director (laughs)"
She said," I love action sequences but if I say that they won't give ms work. But it feels great to watch action on big screen."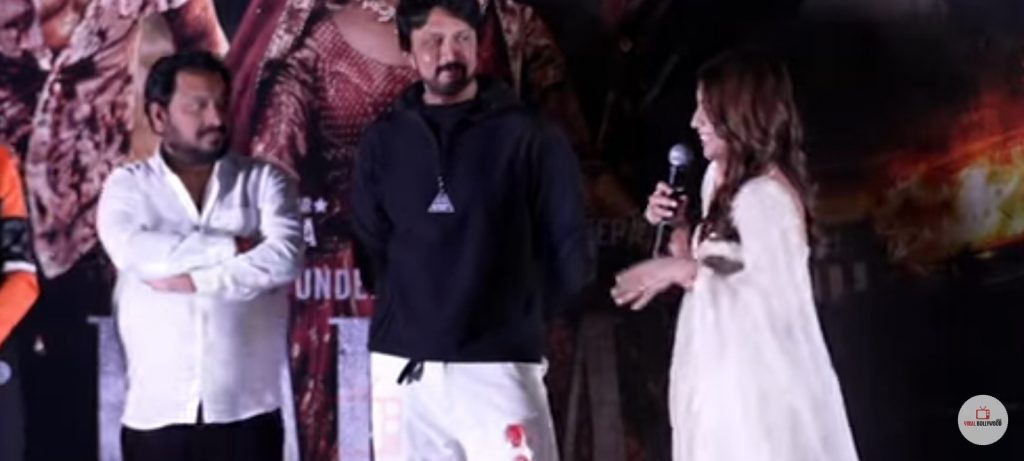 Speaking about the director Chandru she said," You've to listen to him while he's narrating story to you." She enacts the director stating this.
She revealed that while narrating the scene he's used to cry and she said," I'm like why is he crying. But because it's an emotional scene."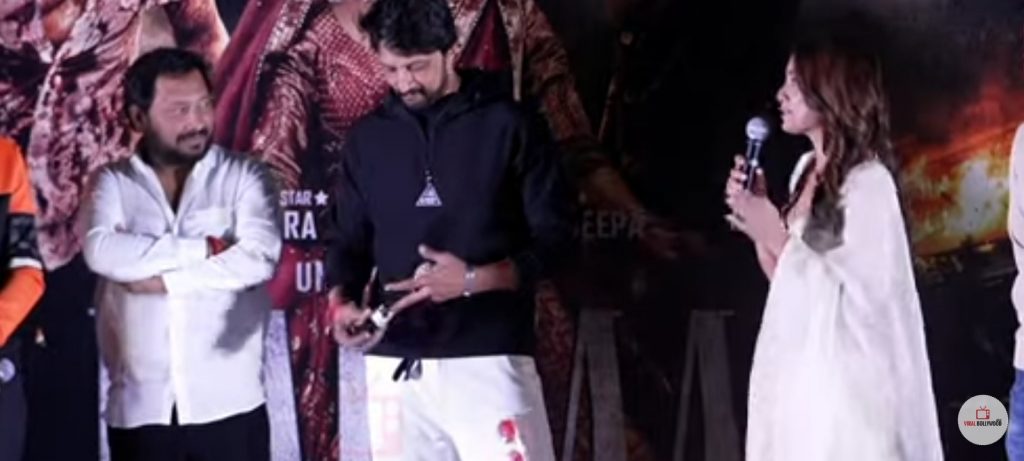 Kichha Sudeep sarcastically said," In my case, he cried only when he had to pay me."