Kangana Ranaut has talked about her mom, a former Sanskrit teacher in a government school, and said that the latter is not rich because of her daughter's wealth. She was replying to a Twitter user, who shared a picture of her mom working in a farm and commented on her 'simplicity'.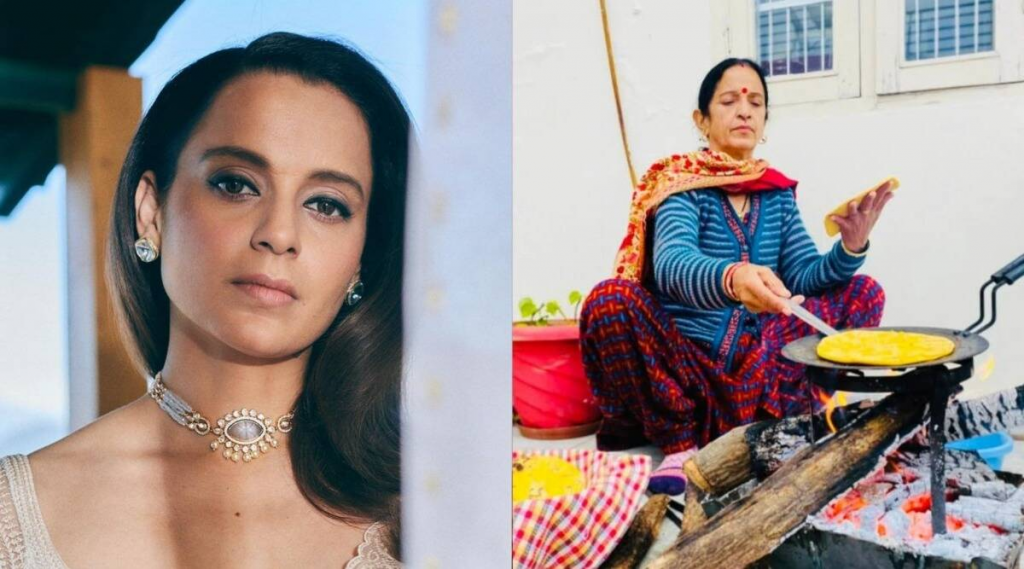 Replying to the Twitter user, Kangana wrote on Monday, "Please note my mother is not rich because of me, I come from a family of politicians, bureaucrats and businessmen. Mom has been a teacher for more than 25 years, film mafia must understand where my attitude comes from and why I can't do cheap stuff and dance in weddings like them."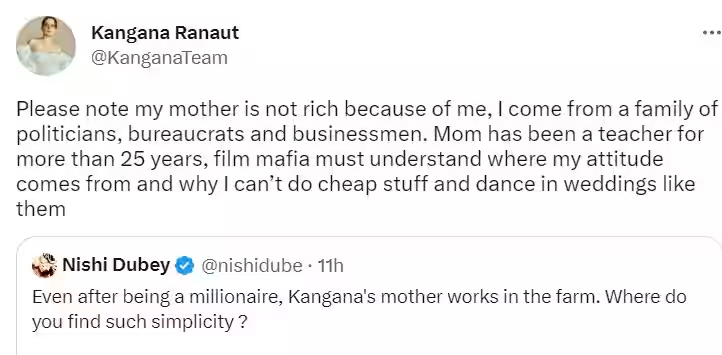 On Sunday, Kangana had shared a picture of her mom working in the farm and had said that she works in the field for 7-8 hours everyday. She had also written on her Instagram Stories how her mom doesn't like to eat out, go abroad, visit a film sets or live in Mumbai. She said her mother scolds when they try to force her to do any of these things.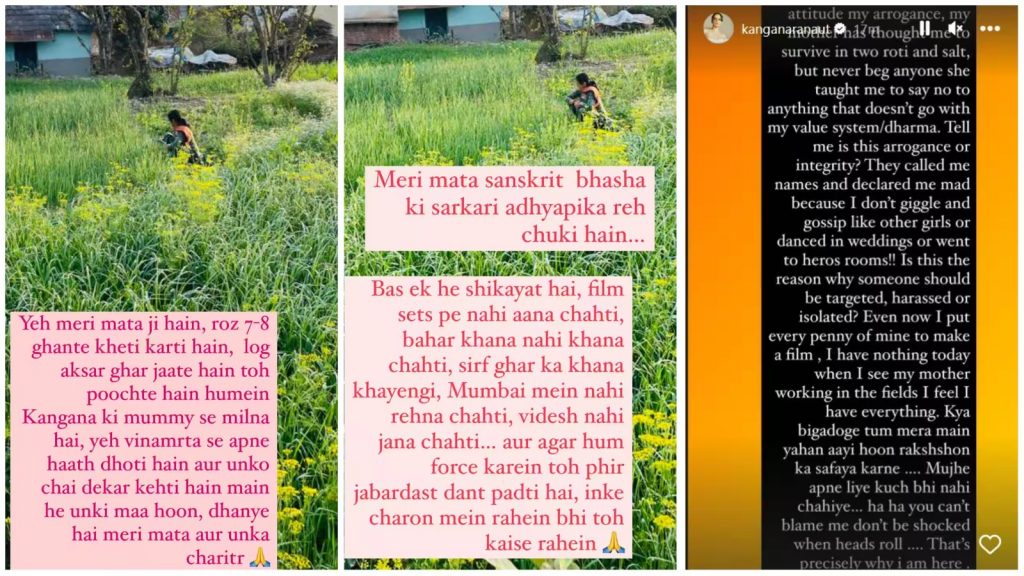 Sharing the post on her Instagram Stories, she had written, "Bhikhari movie mafia who dance in weddings and do item songs for few coins will never know real character/ integrity is beyond material wealth… that's why I never respected them I will never respect them…"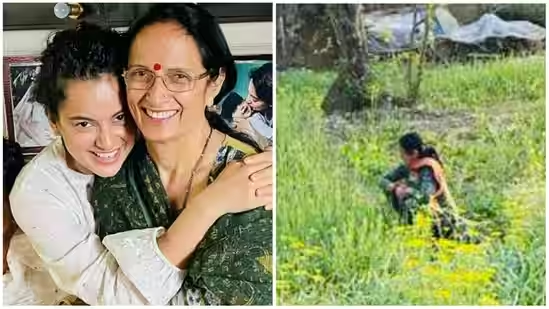 On Monday, Kangana further wrote on her Instagram Stories, "Film mafia always called my attitude my arrogance, my mother has taught me to survive in two roti and salt, but never beg anyone she taught me to say no to anything that doesn't go with my value system/dharma. Tell me is this arrogance or integrity? They called me names and declared me mad because I don't giggle and gossip like other girls or danced in weddings or went to heros rooms!! Is this the reason why someone should be targeted, harassed or isolated?"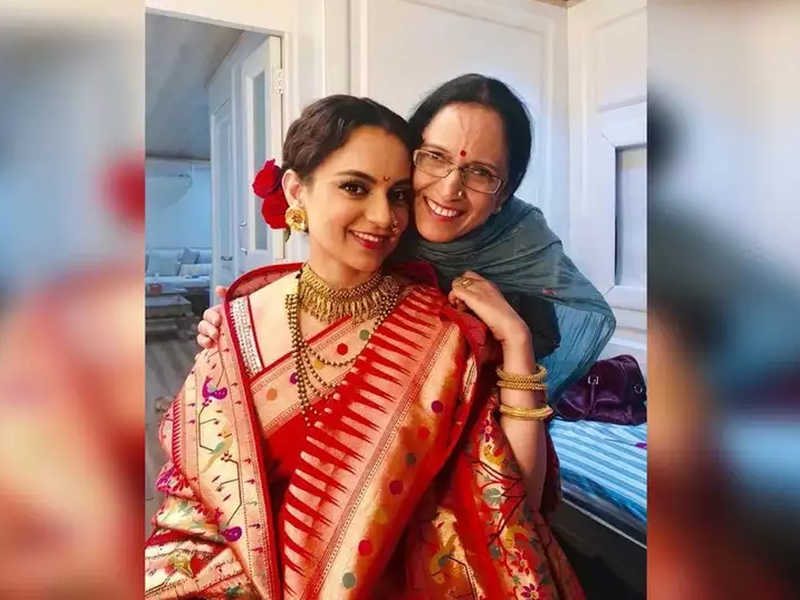 She further wrote, "Even now I put every penny of mine to make a film , I have nothing today when I see my mother working in the fields I feel I have everything. Kya bigadoge tum mera main yahan aayi hoon rakshshon ka safaya karne Mujhe apne liye kuch bhi nahi chahiye (what harm can you do to me, I have come here to destroy the devils, I don't want anything for myself)… ha ha you can't blame me don't be shocked when heads roll …. That's precisely why I am here."