Kartik Aryan showed up at the Zee Cine Awards 2023.
He was styled in Dark grey suit with white shirt. He made it up all formal with a neck tie giving the vibe of Shehzada look.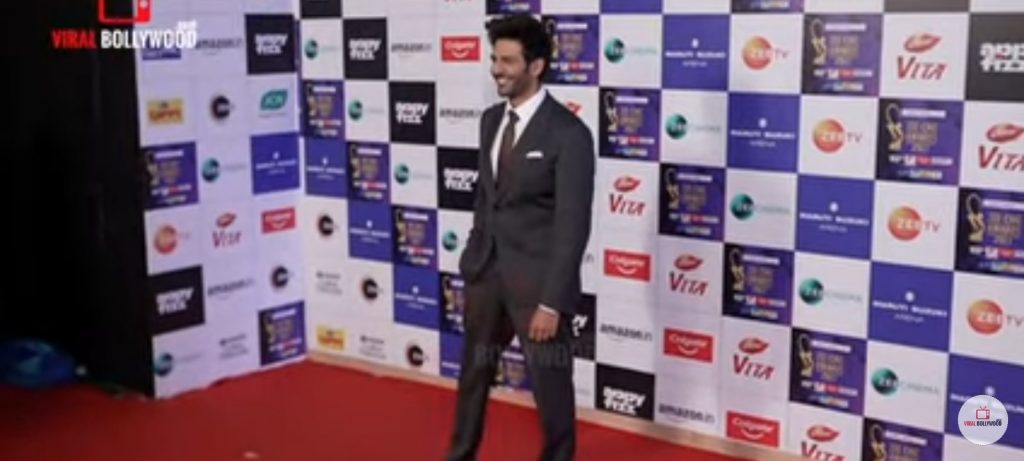 He reacted on the positive response over his movie Shehzada and said," I'm just happy whenever my work gets appreciated."
He added on," The way the previous year has been for me and the way this year started off for me, I feel I have been blessed with audiences love."
He further stated," I'm also nominated for Best Actor category in Zee Cine Awards. So fingers crossed."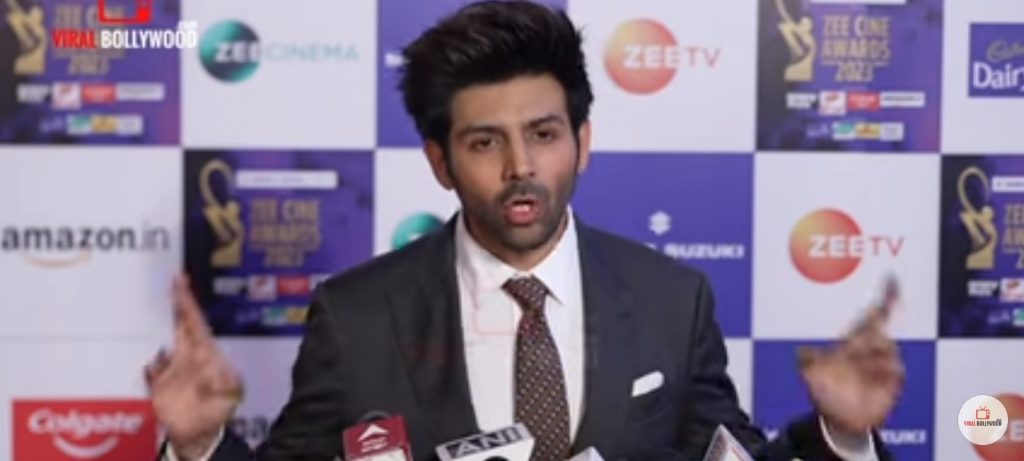 "Let's see what happens when I go inside. But I'm just excited to be a part of Zee Cine Awards and I'm really looking forward to the award show", says Kartik.
The Shehzada-actor was asked about his upcoming projects to which he responded saying," 'Satya Prem ki Katha' is finished almost and the release is scheduled for this year as well."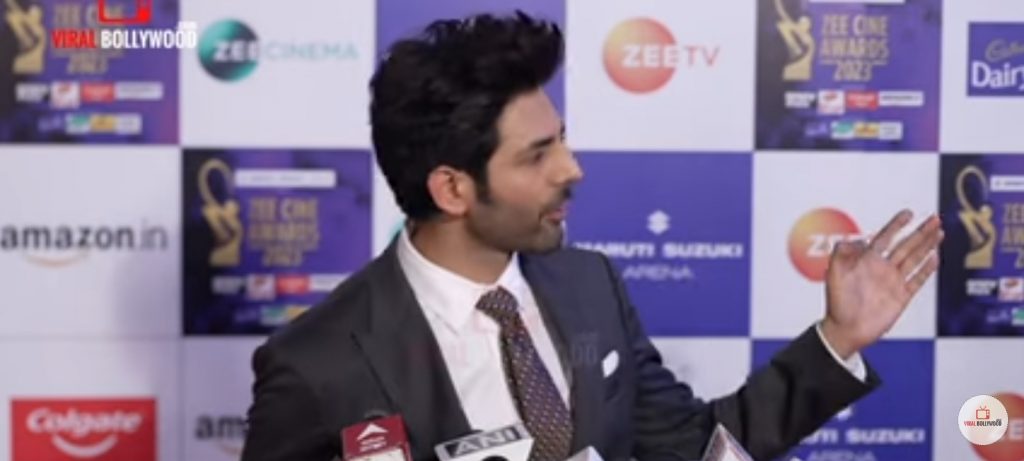 He added," I'm really excited for that film too as I'm doing an out and out romantic film."
He exclaimed," The film's script is very close to my heart and I'm really looking forward to it."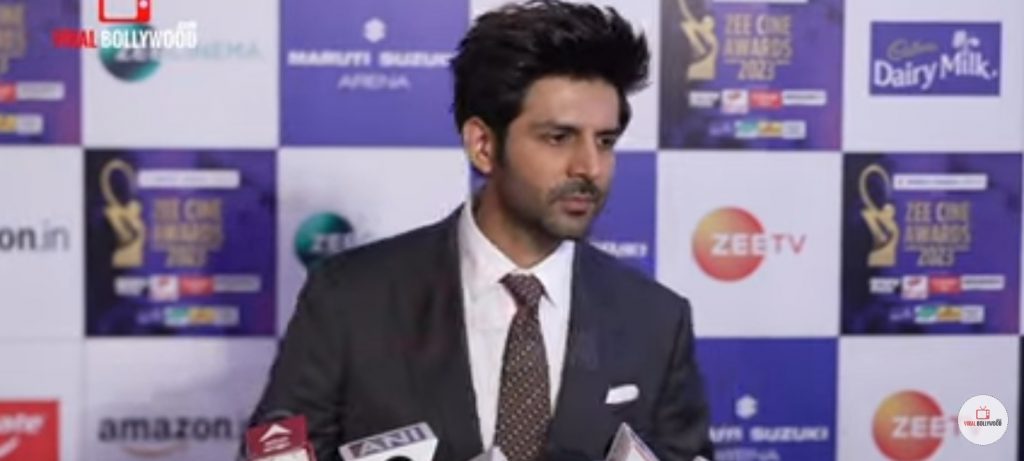 Kangana has recently applauded Kartik Aryan for his work. Kartik was asked to give his take on that.
He said," I'm thankful to her for appreciating me and I have been a fan of her work. So it's a huge huge compliment when it comes from someone like her. "