The biggest highlight of the Salman Khan's birthday Celebration was the grand entry of Shah Rukh Khan.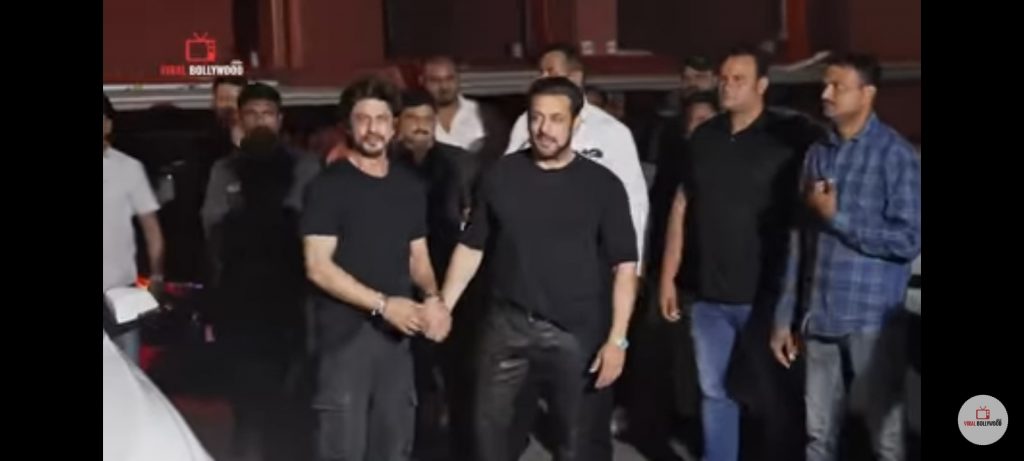 The Pathan and Tiger reunion attracted all the media attentions.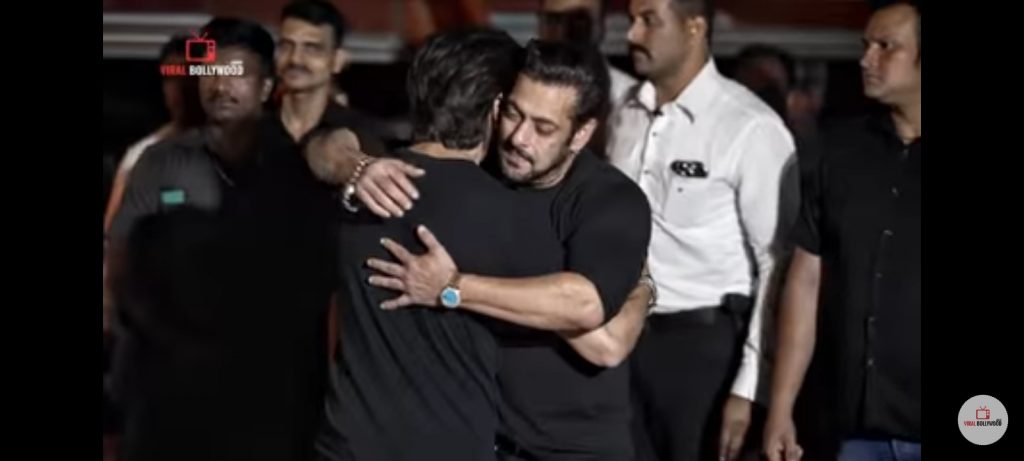 Shan Rukh Khan and Salman Khan came up for the Celebration and wished Salman Khan.
Shah Rukh and Salman were spotted hugging together at the function.Both of them were so warm to each other.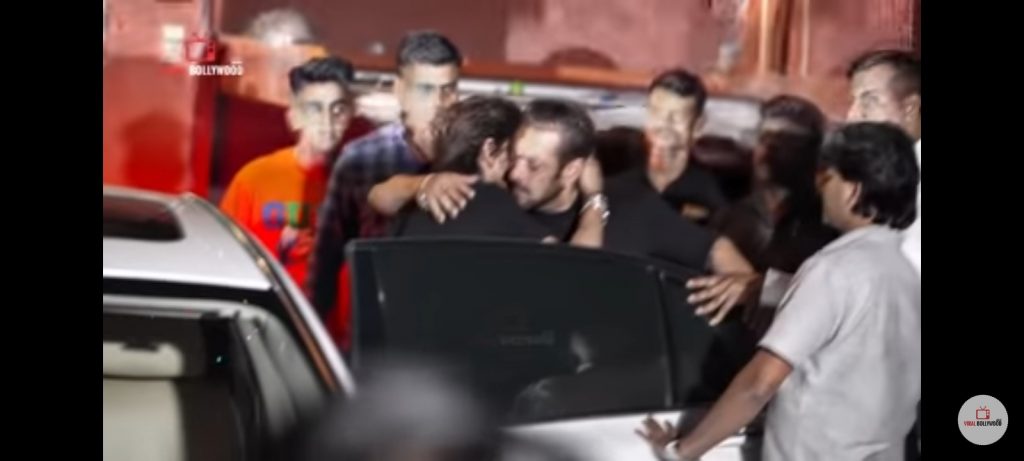 Salman even came out to see off Shah Rukh. Last time both of them, were spotted together in Bigg Boss.
Salman Khan even cut cake with his media friends outside the venue.