Pyar ka Pehla Nam:Radha Mohan is set for it's exclusive turn.
In the upcoming episode of Radha Mohan Serial, you'll get to see the vibe of Holi.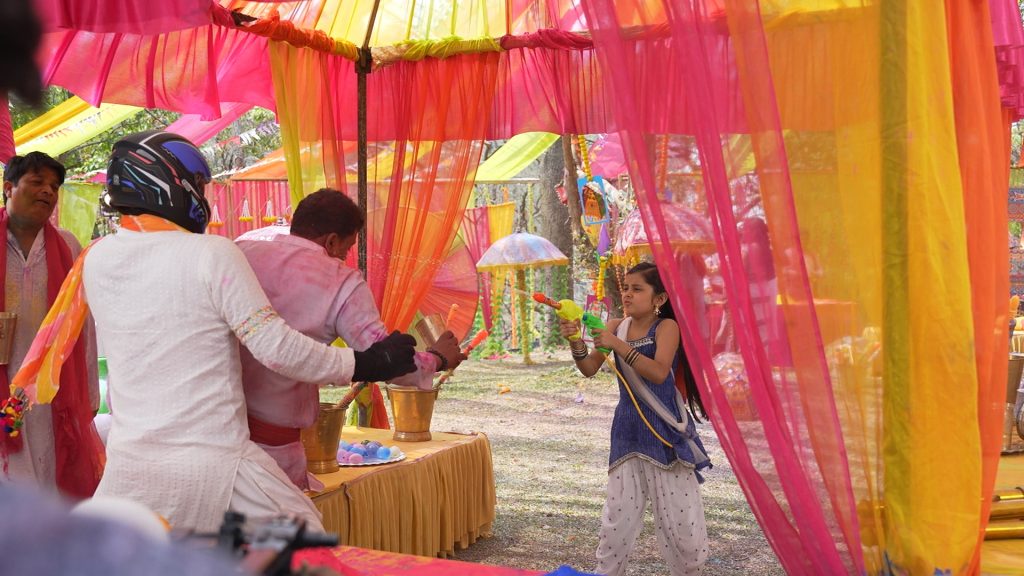 The episode will begin with Gungun rejoicing herself in Holi roaming around and playing with colours.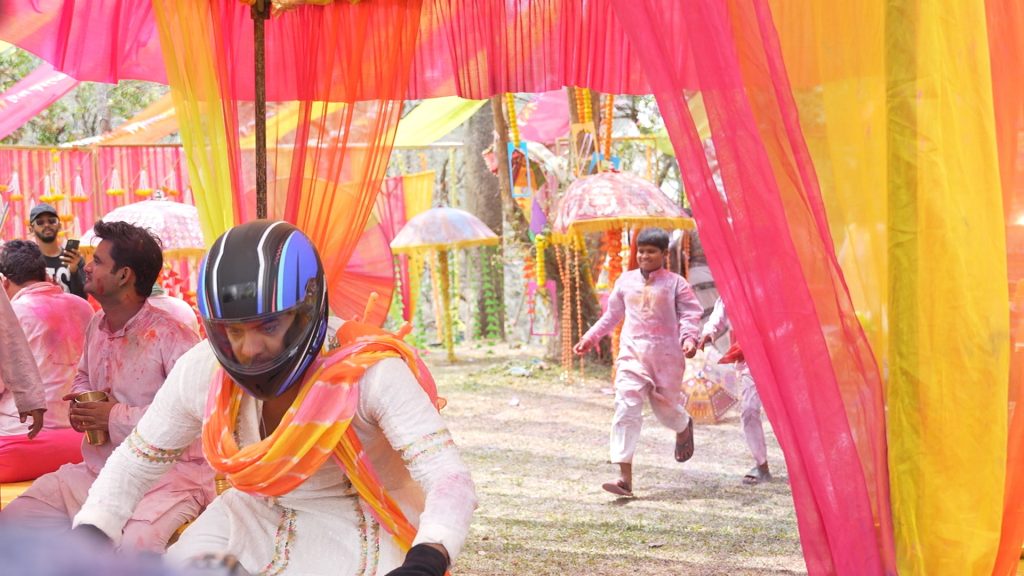 Meanwhile, she notices Mohan who's trying to escape the Holi colours by wearing a Helmet.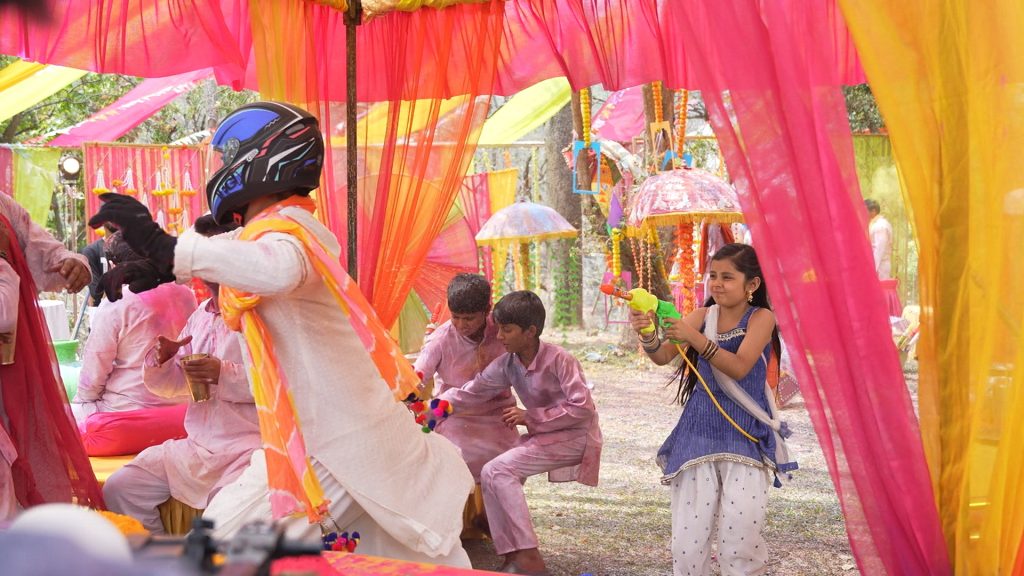 Gungun watches him and runs behind him to play Holi with Mohan but the intervention of Kadambari stops Gungun.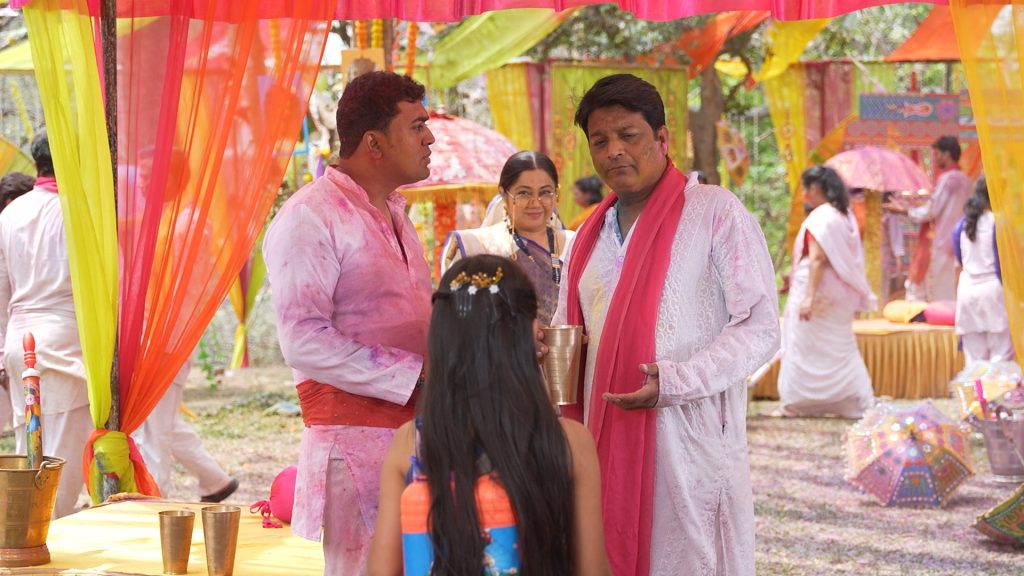 Kadambari instigates Gungun to play Holi with her.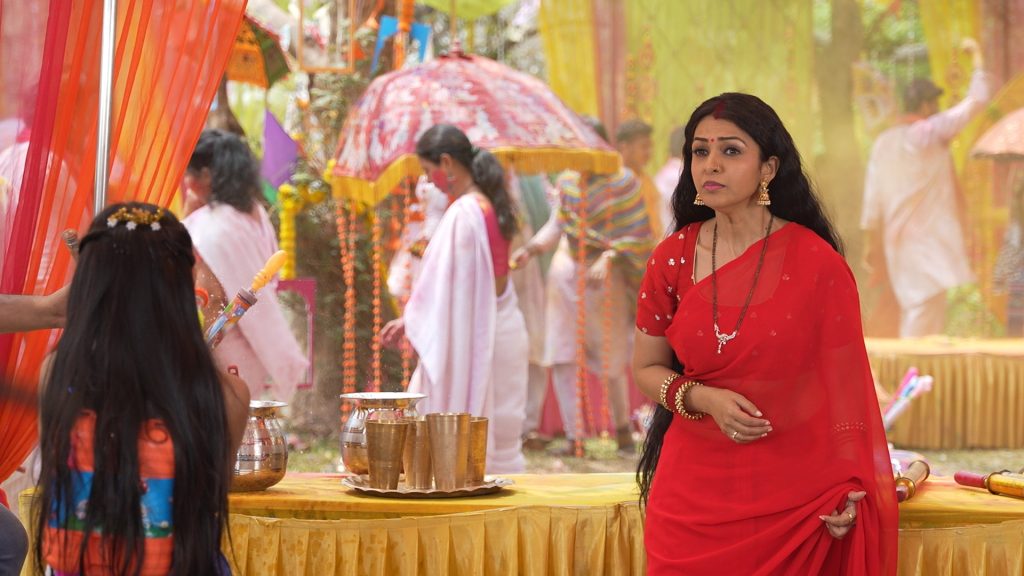 Far from there, Tulsi is standing and she'll watch Gungun running behind Kadambari which will arise scepticism within Tulsi and she disappears to safeguard Gungun.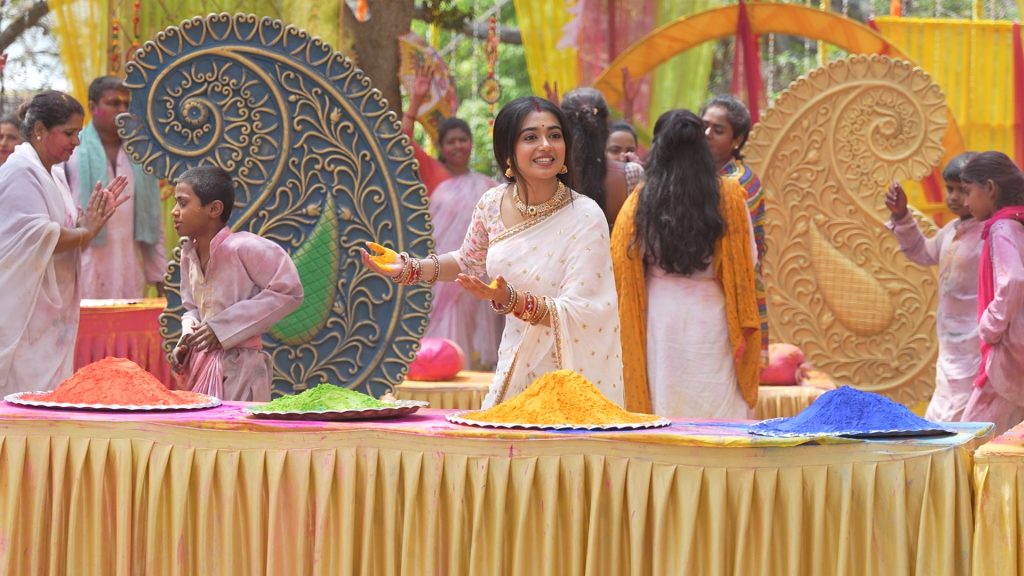 On the other hand, Radha is so much in happy mood and wants to play colours with Mohan.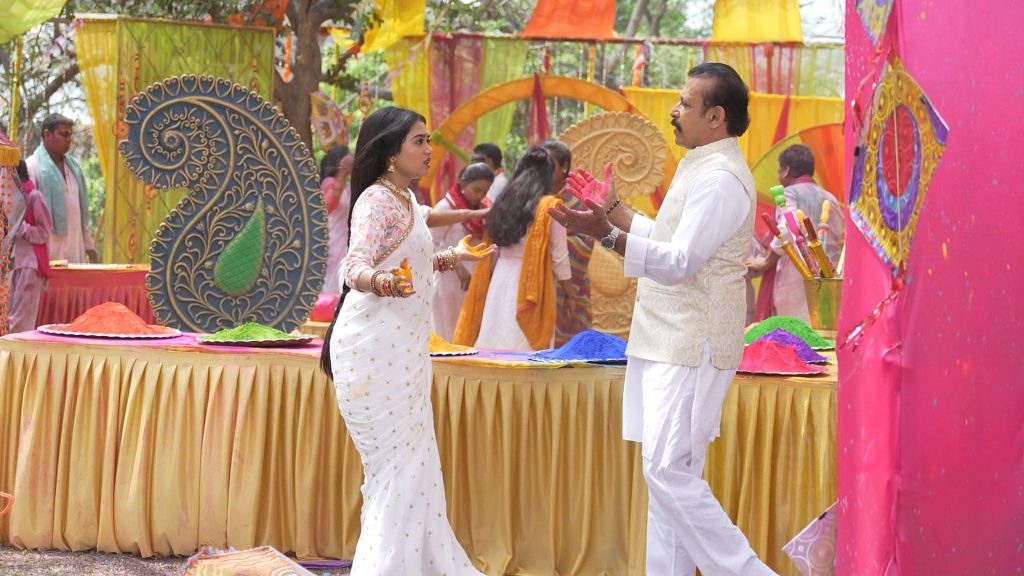 As Radha steps towards him, Bhushan Mamaji arrives in front of her.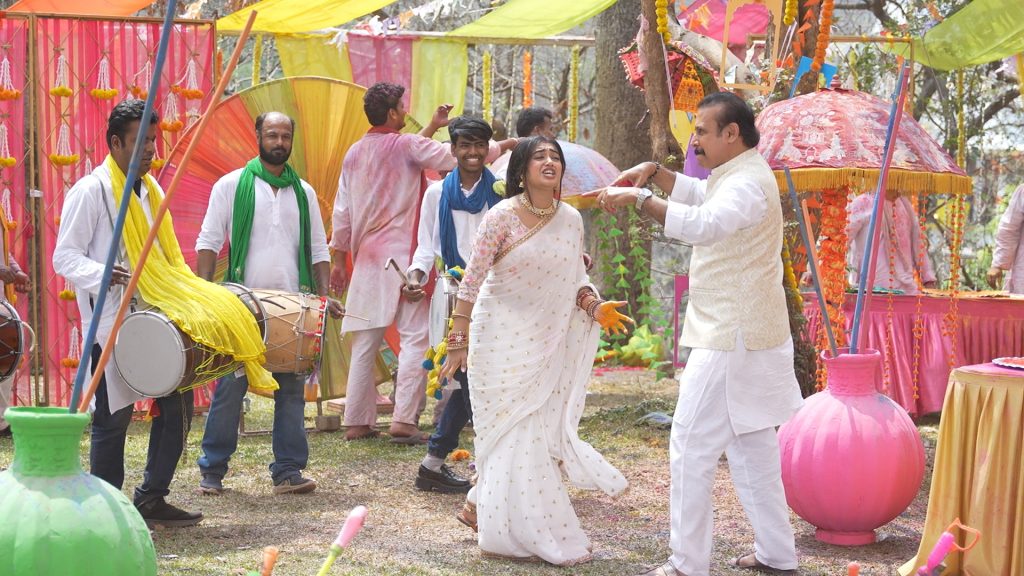 He eve teases her and forcefully tries to put colour over her obscenely.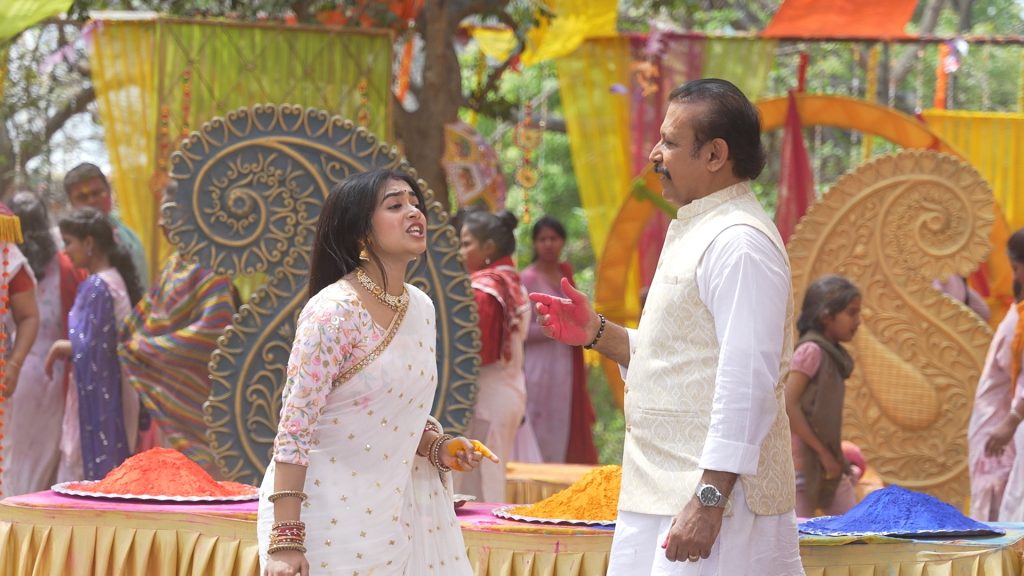 When she tries to call out Mohan for support, Bhushan asks the drum boys to play the drum sound with the intend to overpower Radha's voice.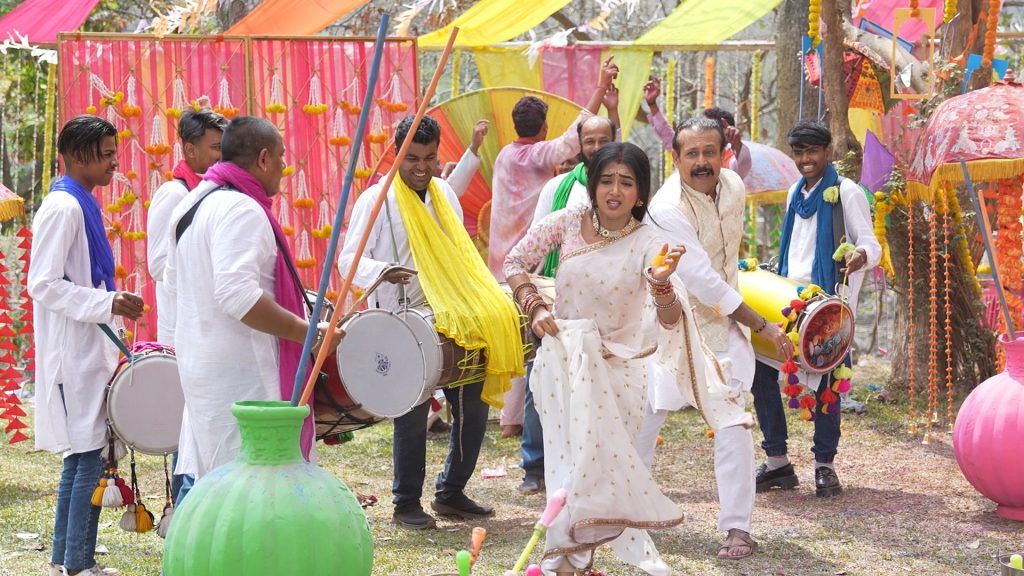 And further, he'll be seen getting forceful towards Radha. She'll run away trying to escape from him but Bhushan mama follows her.
Let's see if he gets successful in his mean intention or will Radha revert back him harshly.