Rakhi Sawant's mother passed away few days back. After this, Rakhi revealed to media another bad news where she had accused Adil Khan of Cheating on her.
Rakhi was recently spotted with Paps today, but this time in her enraged avatar.
Rakhi said," Please Stop making fun of me. It's been 4 days since my mother passed away and you guys are making fun of me and my married life."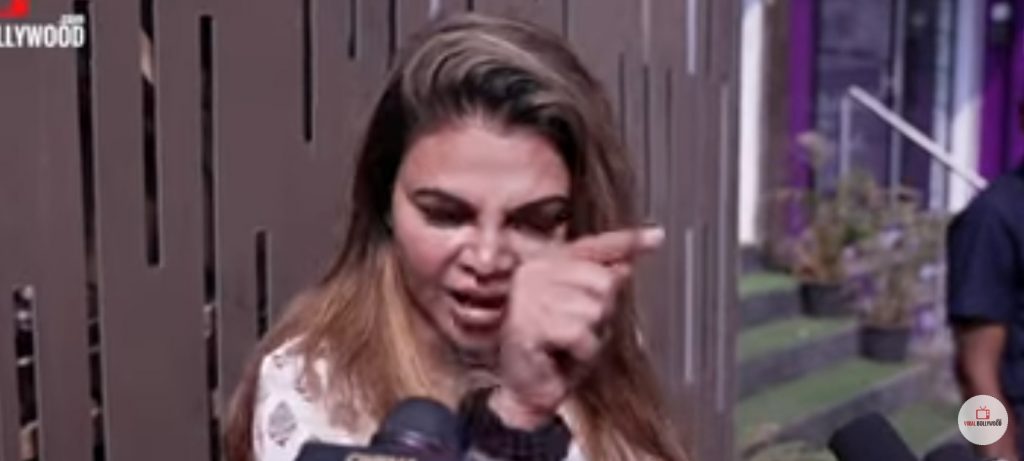 She bursted out saying," Adil has been telling me that all the media people are contacting him saying that they are with him and he shouldn't worry. If this is the case then media may boycott me and continue supporting him. Only I know my pain, you can't feel it."
Rakhi revealed," He told me that media is asking him to counter. So I told him that if you are real then go and tell the truth to media. I warned him that if you lie, I'll viral everything. But if he seek forgiveness, then we can live together happily.But if you try to prove me wrong, then I won't be quiet."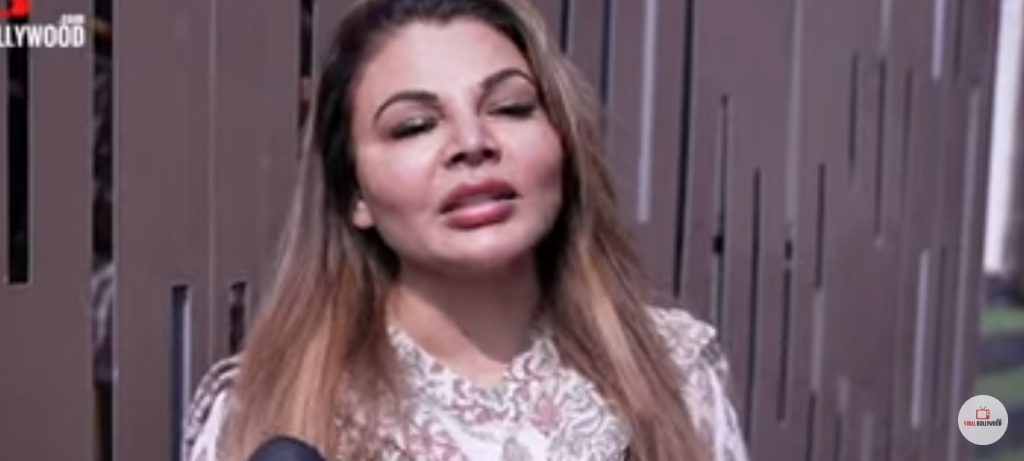 She added," I have come to you guys just to request that if someone is trying to ruin my marriage then you should help me. There're would be no-one in this world who would speak ill about her husband when only 4days has gone after her mother's demise. When I was crying at the hospital when my mother passed away, I didn't reveal anything to you all. It's after my mother's death that I have revealed you all about why Adil was denying marriage with me."
Rakhi said," When I was begging to you guys not to give him publicity, you all uploaded even that. He was making fun of me and he said that I have become a joke to the nation and Evryone is laughing on me.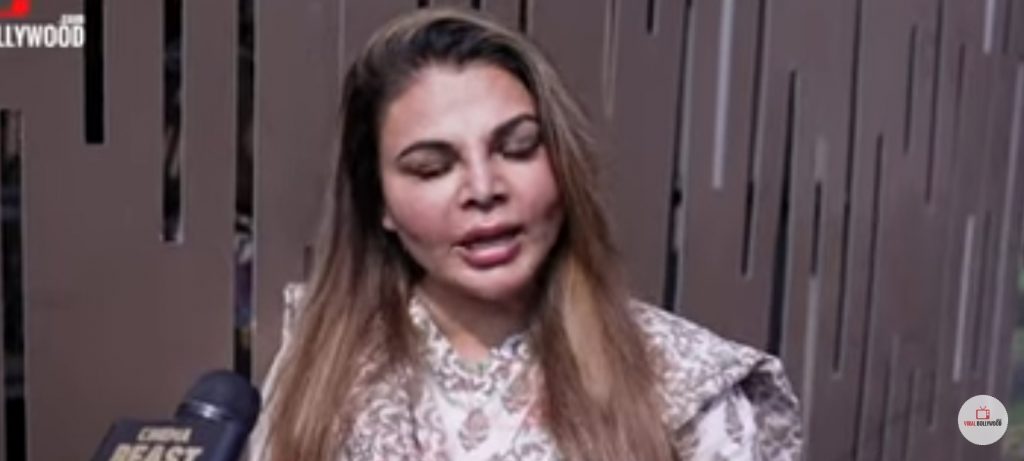 She started crying saying," You all laugh at me, you do have mother's and sister's in your house. Can't you see that my face has got swollen because of crying. Adil laughs at me and says that he's become hero but you're just a joker."
She confronted," People speak that I come to media and cry. Then where should I go, should I go to court and sit. When I had revealed about my marriage at that time Media and the fans brought justice to me. Adil accepted the marriage because of fear of media and fans."
She disclosed to the media," The girl had a video call with me yesterday and she said that Adil is denying marriage with me. She said that Adil has told her that I'm not his wife. I said go and ask the nation, I have had Nikkah Ceremony with him and also court marriage."