Today Rakhi Sawant had held a press conference with husband Adil Khan Durrani and her mother's doctor.
Rakhi's mother has been unwell for quite a long time. Earlier Rakhi's mother had suffered from cancer but she got cured because of the help of Salman Khan who took the charge of her mother's cancer.
Now, in the latest update to Rakhi's mother's health. Though she had recovered earlier but now she's suffering from brain tumor and the cancer has spread to the whole body this time.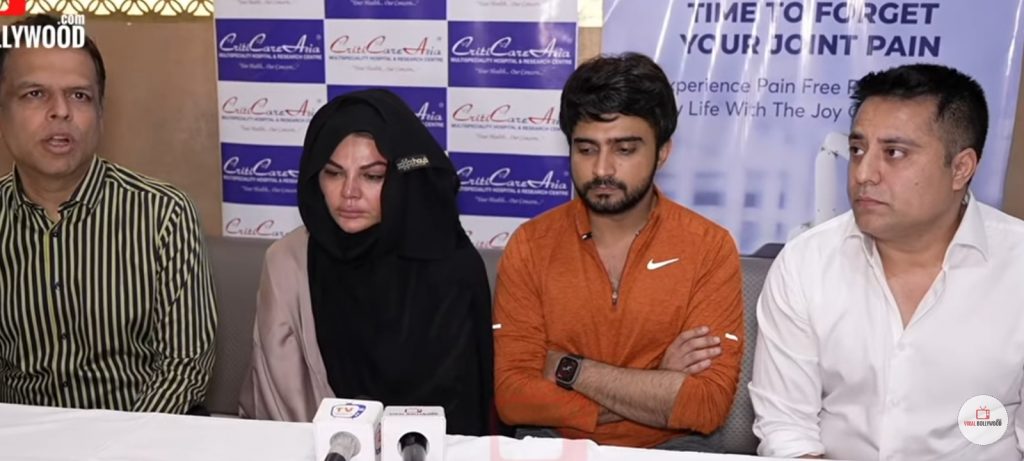 Rakhi spoke on this and was seen getting very emotional about it.
Her Doctor spoke on the health update and said," The situation is very critical. The cancer has already spread in the brain, lungs and liver along with the infection. Today Morning itself, Rakhi's mother's Blood pressure had dropped off. The condition is very weak. We all are trying to help in all possible ways. But in such situations we can't completely cure but take temporary measures. We're trying to make things easier for her and make her comfortable."
Talking on how far has the medical procedures taken place, Doctor replied," Now it's just 24 hours. Within 24 hours it's very difficult to see recovery when the situation is such severe. But in the morning there's deterioration, primarily because of severe infection in kidney and urinary track. We're treating it. If the improvement comes only then the situation will be less severe."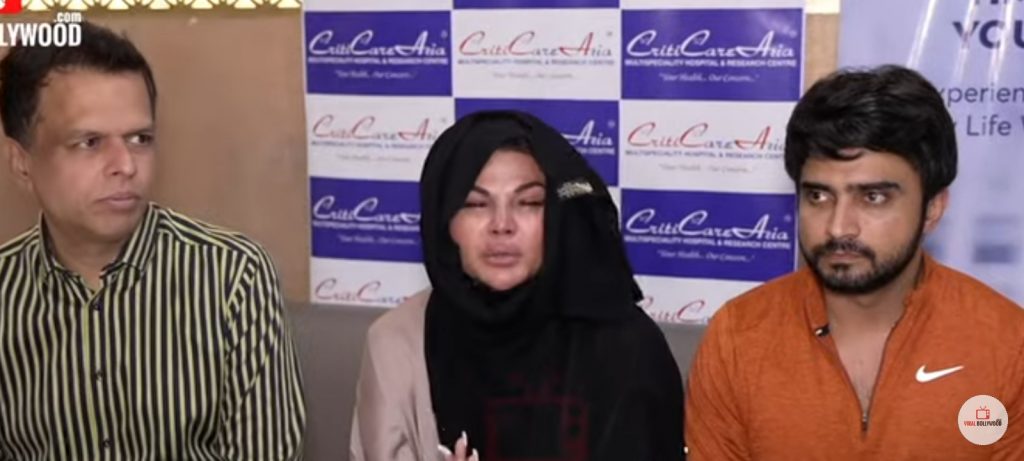 He remarked," Cancer Specialist are seeing her and we're doing everything that they want us to do. But we don't have much expectations from that as well."
Rakhi sighed getting emotional,"Doctor has told me clearly that be prepared for anything anytime."
Rakhi said," Dr. Deepak is our doctor and he's taking absolute care of my mother. We always come to his hospital only. I am thankful to you doctor that you're taking such care of my mother. And Bharat Mehra ji is also here, he has his own NGO Radhe Mira Trust who is also helping us."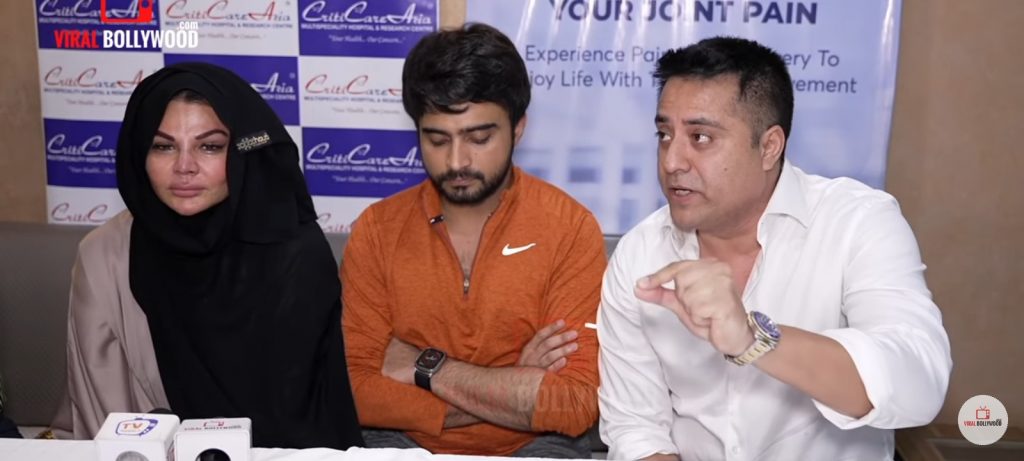 She appreciated saying," Whatever expenses and quality tools are required for cancer treatment, they are helping us with that."
Doctor has also revealed that they are treating for the infection and for the cancer they're trying to give as much as relief they can.
Dr. Deepak even said that the situation is unpredictable and extremely critical.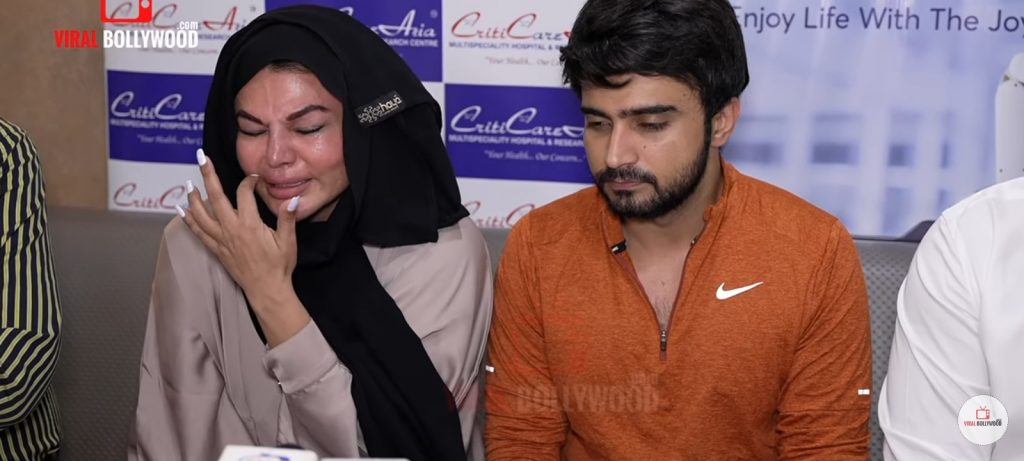 Adil too was there giving emotional support to Rakhi, said," Today we can and met Maa but this is our bad luck that we can't express the happiness of our life to her. I hope she gets well soon and recovers because Rakhi is very close to her mother I know this."
Rakhi was constantly crying with grief. She said," My eyes can't see Maa's condition. There're lot of ups and downs coming in life that I can't even express what I'm going through. I'm not in my senses. But I'm trying hard to stay strong. And this is very dangerous stage in my life that I can't even say."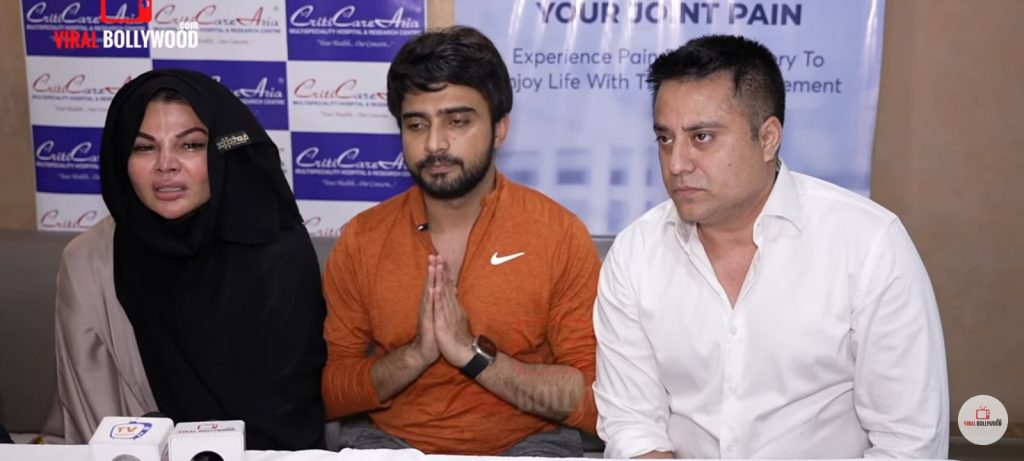 Rakhi was very much disheartened and said that she can't even believe that her mother is not able to recognise her and talk to her.
She urged everyone to pray for her mother.