Ravi Dubey has shared the first look poster for his new film and the drastic transformation that he underwent has left his fans shocked. The actor shared a collage of his look from Faraddayy and his previous look that fans are familiar with.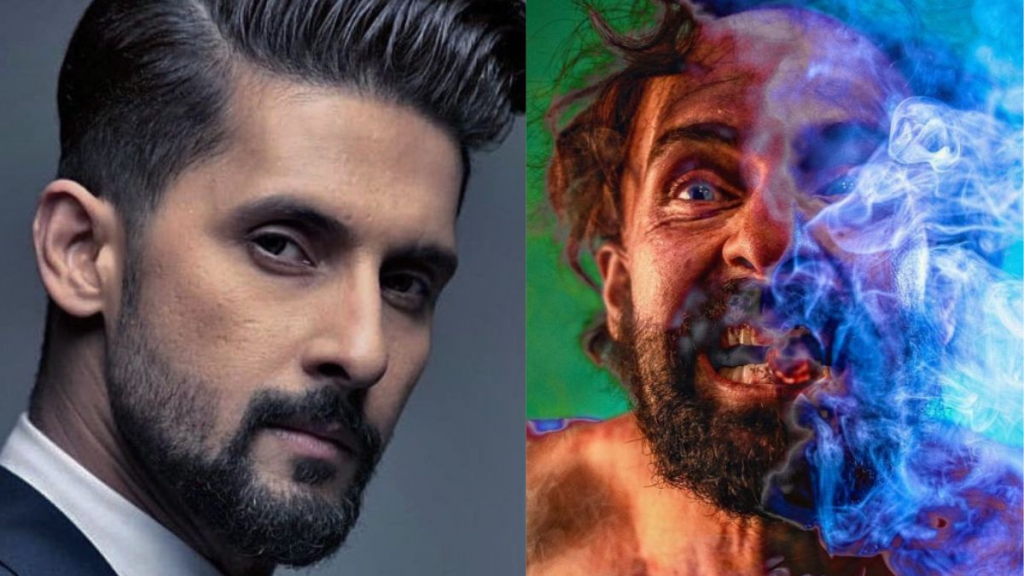 The picture on left shows Ravi in a suit while the one on right shows him bare-chested, with a cigar in his mouth. Ravi sports wrinkles on his face, and a balding head in the pic from the film and his paunch is also visible in it. Sharing the collage, Ravi wrote, "There's a little bit of him in all of us #Faradday." Faraddayy is slated for release in December.
Nisha Rawal was among the first ones to comment. She posted a fire emoji and wrote, "Ah…mazing." Meiyang Chang commented, "Kya baat hai guru (Great work)." Mubeen Saudagar wrote, "@ravidubey2312 bhai zabardast isko bolte (powerful, this is called) full power #fullpower."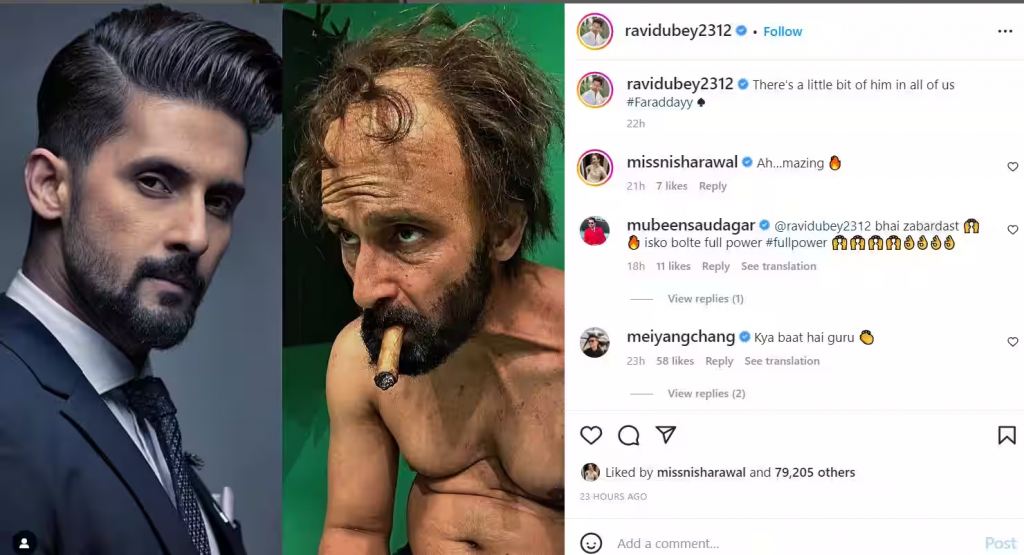 Ravi's fans also flooded the comment section with praises for him. One of them wrote, "@ravidubey2312 The whole character can be seen in your eyes.. the way you have portrayed this character.. it's out of the box.. Ravi bro it's really a tough look.. I believe you have prepared and worked very hard for this.. can feel it…"
Another one commented, "Bhai tum kya chiz ho yaar @ravidubey2312 (You are a wonderful thing Ravi Dubey) You don't need bollywood. Bollywood needs you.. Acting ka A ki shuruaat b aap hi ho Bandhu.. mai agar acting sikh raha hoon. Toh you r my one of the Best Teacher (You define the 'A' in acting. If I am an acting student, you'd be my best teached)."
Ravi was recently asked about his body trasnformation and he told Aaj Tak that it is still in process and more than half the film is yet to be shot. He also revealed that because of the prosthetic makeup, it takes him four to four and a half hours everyday to get ready for the shoot and taking off the makeup takes around two hours.
"I did not do much, except that I limited my physical activity. I have been doing exercises that will loosen my muscles and increase my body fat. That does not mean I quit exercising or gymming. I still do my exercises but choose the ones that allow me to be lethargic. It is very stressful because it is not the kind of exercise I am used to," Ravi told the Hindi news channel.