There are many fans of Bollywood stars but some are very die heart fans and to meet their bollywood star, level these fans can go to any extent. In such a situation, there is a fan of Salman Khan who has sold his house to meet Salman.
Yes, the name of such a fan of Salman Khan has come to the fore, who watches one of his films so many times and this 38 year old fan has not even married because he hasn't seen Salman in person yet.
Salman Khan might have seen more than one fan, but a different fan named Yusuf living in Moradabad, Uttar Pradesh has come to the fore. Salman might have never seen such crazy fan.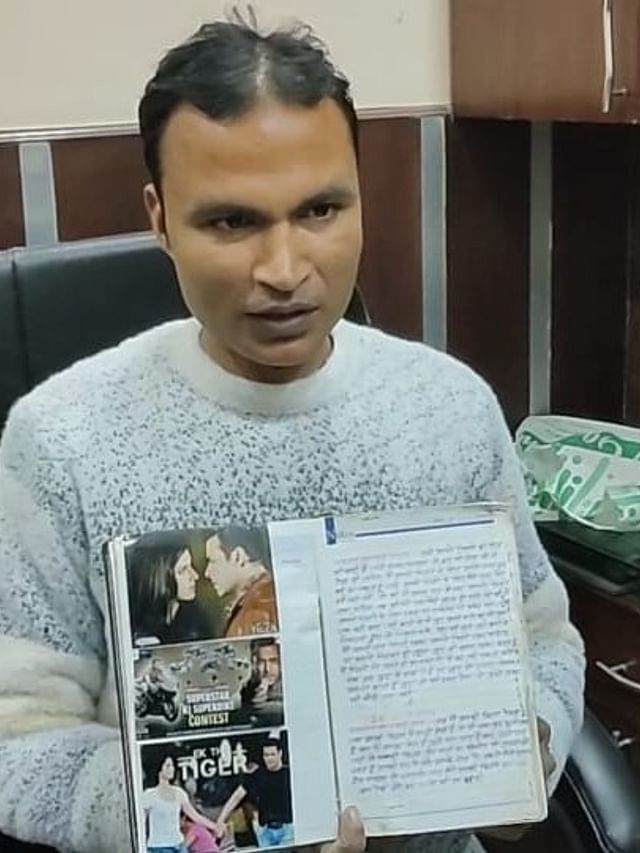 He even don't want to get married and he thinks no one can take Salman's place which is in his heart. He thinks that incase he gets married then his wife will take place in his heart and his love for Salman will decrease.
He wants to think about marriage only after his wish of meeting Salman is fulfilled. He has also got a tattoo of Salman Khan, which reads, Salman Khan, I love you.
Yusuf has been writing a diary for Salman Khan since 2001. Photos of Salman Khan are kept in it, he writes about him and everyday he writes things related to his life in it. Yusuf says that he became a fan of Salman Khan after watching the film since childhood.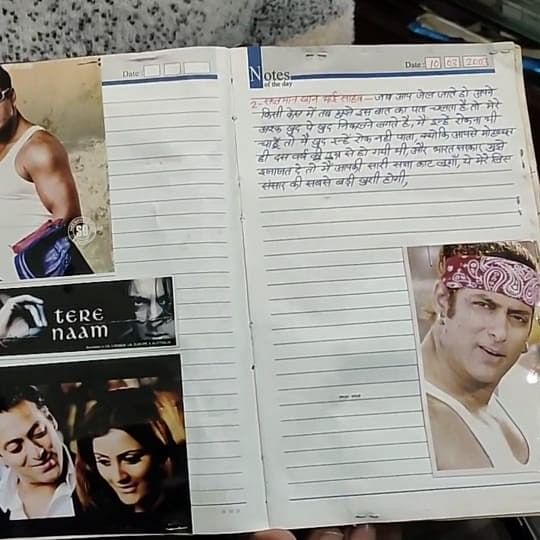 This fan is so obsessed with meeting Salman Khan that he has sold his entire house and bought tickets to come to Mumbai.
The fan who came has also claimed that if he is not allowed to meet Salman and if something happens to Salman, he too will end his life. If he does not see Salman, he will not be able to survive.