Sasural Simar ka 2 has come to it's most exciting part where there will be lot of revelations.
The serial takes a leap of few weeks and post that the Oswal family is on their breakfast table.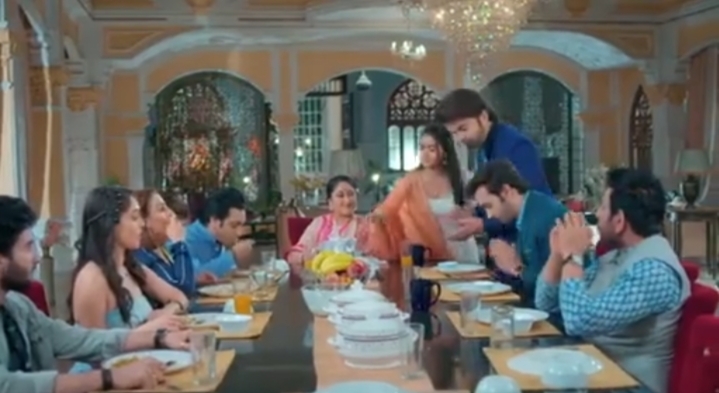 During that time, Simar faints and everybody is tensed over the reason why she fainted suddenly.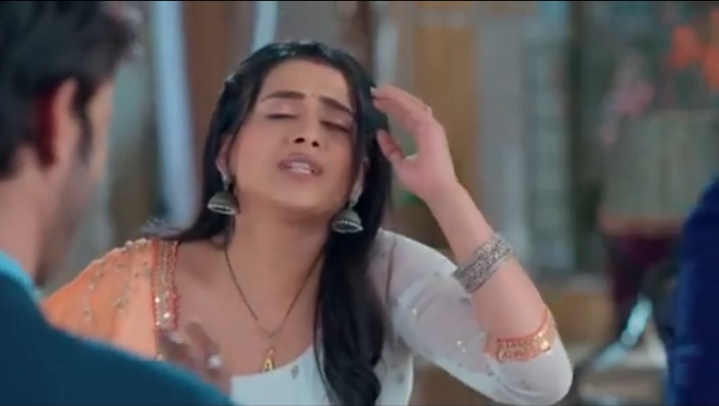 The Doctor is called for her check-up where she reveals everyone that Simar is expecting a baby.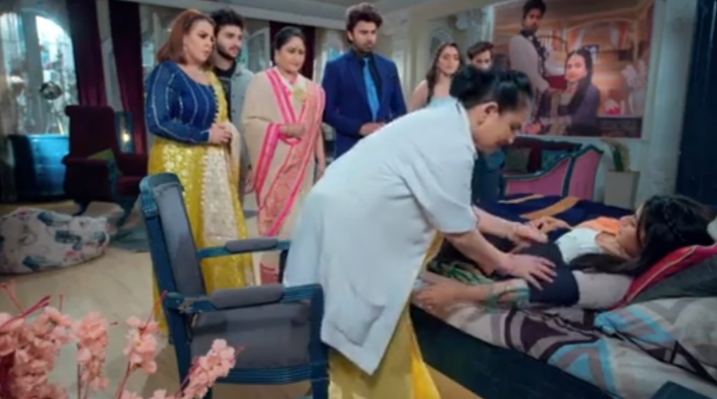 The whole of Oswal family is extremely happy and rejoices the moment.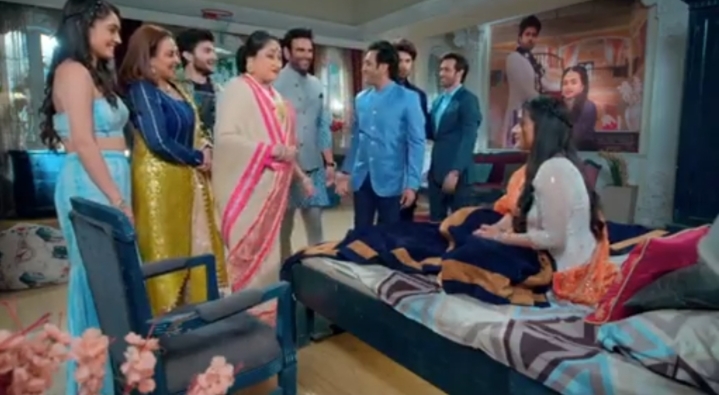 Simar and Aarav too are over-whelmed by the news and are seen sharing warm cozy moments together.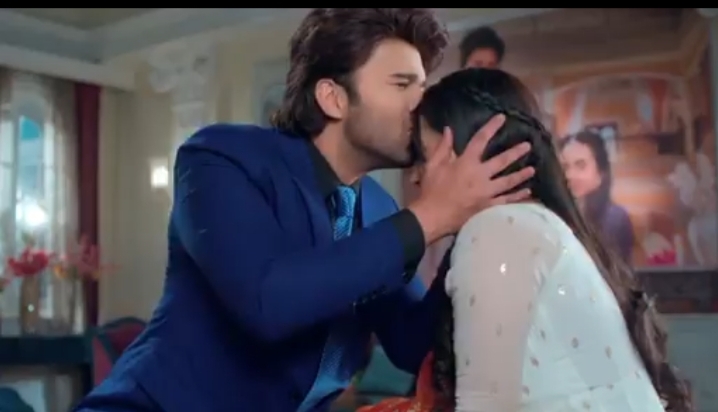 After that, the show gradually proceeds where with each passing semester's of Simar's pregnancy, the family are seen taking care of her.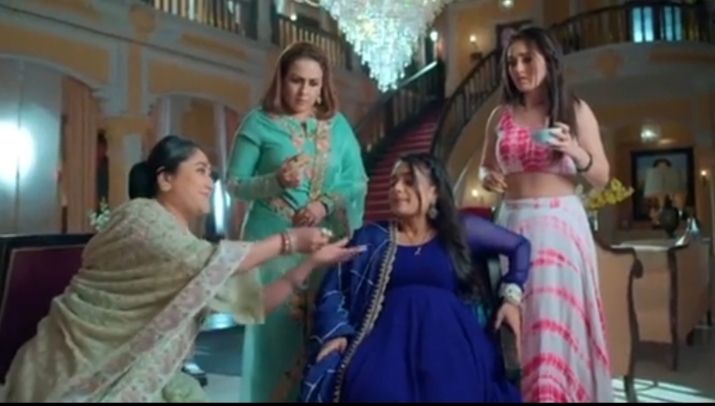 In the upcoming episode, you'll get to see that the Oswal Mansion is decked up for the baby Shower ceremony of Simar.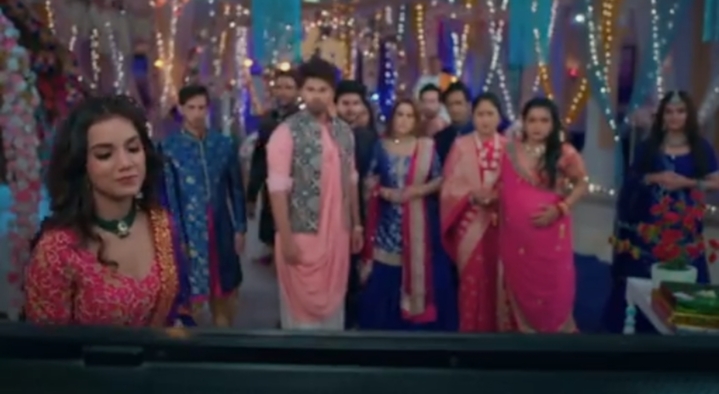 Reema helps Simar in getting ready and takes her to the hall. While the two sister's were stepping down the stairs, Simar's feet slipped and she's about to fall.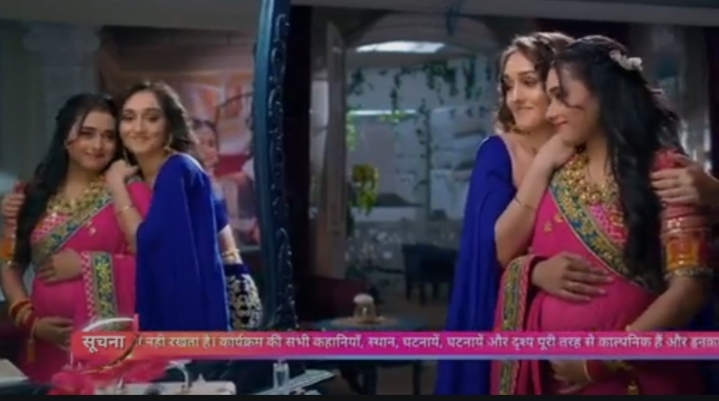 Aarav saves Simar from falling. The whole of house was filled with fear and apprehension over forthcoming predictions.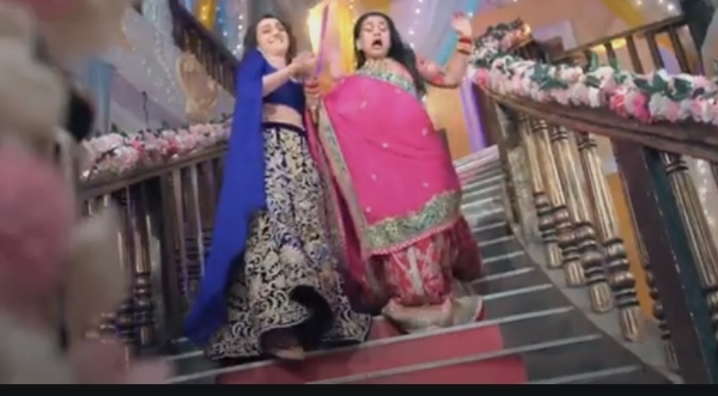 Further, Everyone congratulates Simar and started with the baby shower function where everyone gave gifts to Simar.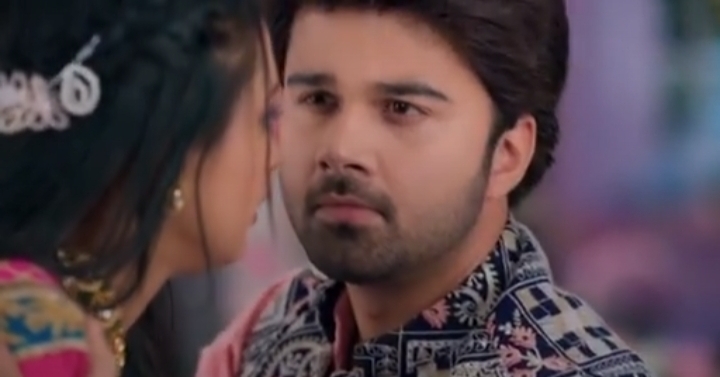 Then, Aarav comes with a cradle for the baby as his gift which suddenly got into fire, shocking everyone.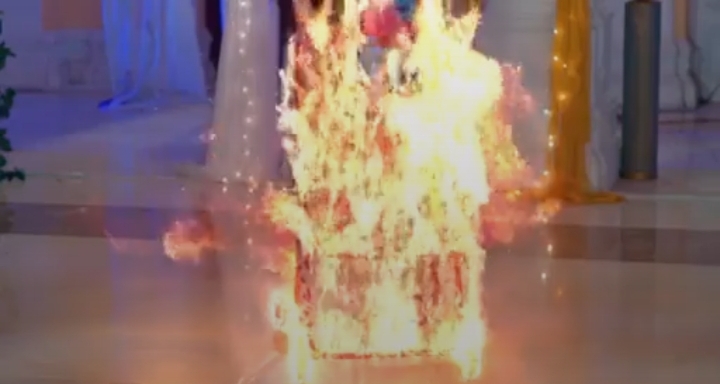 Nazar, the venom appeared infront of everyone and shocked everyone with her presence.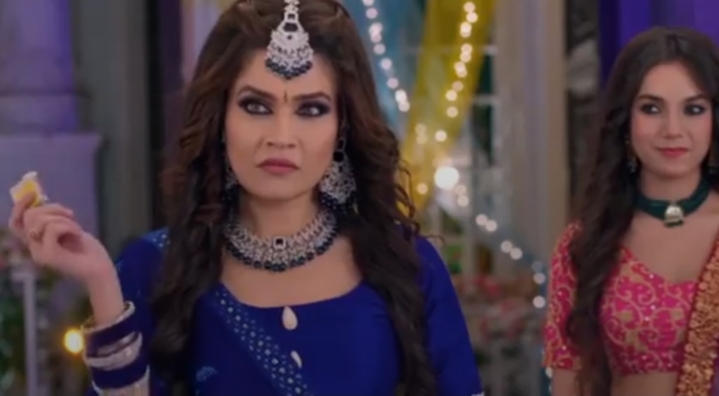 Later, she revealed everyone that she had took Simar's form in disguise and had deceived Aarav and spent quality time with him.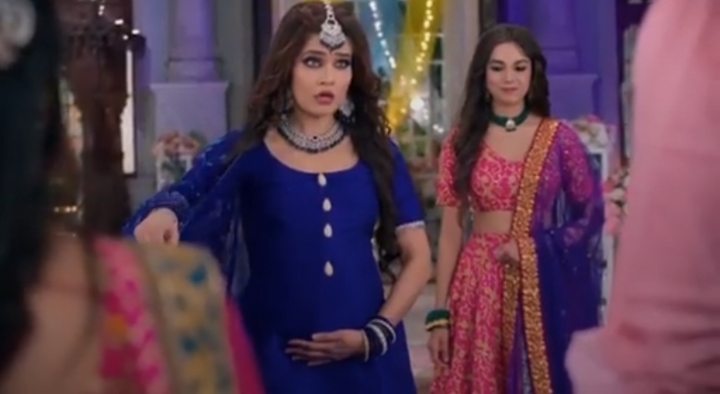 She even disclosed everyone that she's expecting with Aarav's baby in her womb.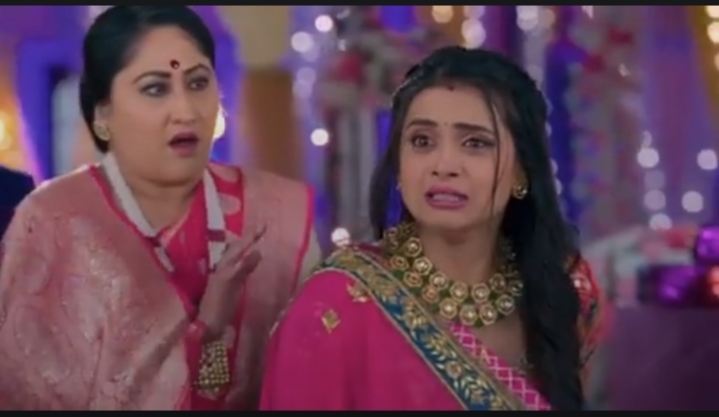 Hearing this, Simar was shattered and shouts in front of everyone.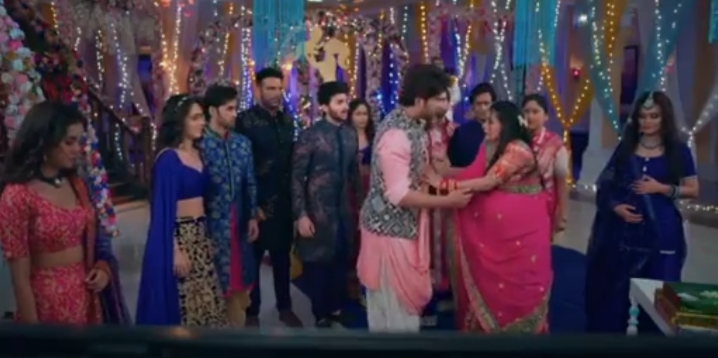 Aarav comes to console her and hugs her when she pushes him away.