The controversy-plagued Shah Rukh Khan film Pathaan, which has been in the news since its song "Besharam Rang" was released, is making headlines once more, but this time from Ahmedabad.
On December 4, as the movie was being promoted, Bajrang Dal members caused a commotion at Alpha One Mall in Ahmedabad's Vastrapur. During their demonstration, the members of Bajrang Dal – a component of the Vishwa Hindu Parishad (VHP) – tore down posters of Shah Rukh Khan and his co-stars.
The demonstrators have also warned the mall management that, if the movie is released, they will launch an even more vehement demonstration. In a video, the demonstrators can be seen destroying mall property. Protesters could be seen yelling slogans, torn posters, and giant cutouts of Pathaan actors in a video that the VHP released.
When a video of the demonstration was shared by ANI, it received backlash from Twitter users. Some people wondered if Bajrang Dal would break people's TVs over OTT viewing. Some demanded that the workers who had been involved in the vandalism should be arrested and penalised.
Just have a look on the replies received from fans on this video. Many peoples replied the way of boycotting the movie was completely wrong, it can also be down in some other way.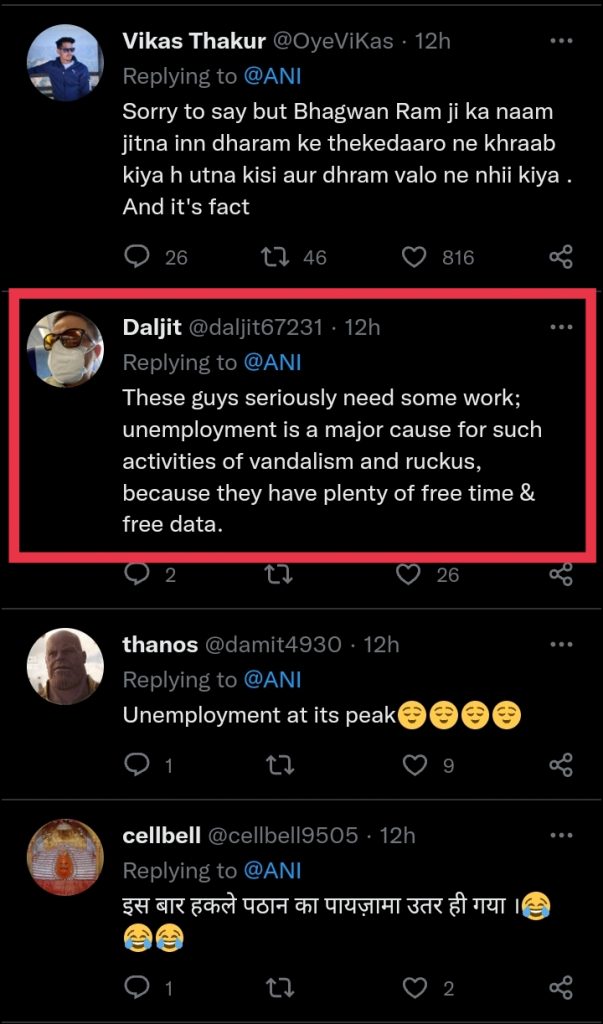 Recently, film critic Kamaal Rashid Khan, also known as KRK, had taken to Twitter and said that Pathaan was no longer the title of the Shah Rukh-starrer. He also claimed that the orange swimsuit worn by Deepika in the Besharam Rang music video would be changed or cut.