The Central Board of Film Certification (CBFC) has recommended three changes in the song Besharam Rang from Shah Rukh Khan's Pathaan. However, none of those changes include anything related to the saffron biini.
Instead, citing "partial nudity", the censor board has asked Pathaan makers that the close-up buttocks shot, the side position and the sensual dance movements during the lyrics of "Bahut hi tang kiya" be replaced with suitable scenes. It's unknown if the visuals of the saffron bikini that caused a stir have been kept or removed.
There are various other recommendations made by the censor board. The dialogue 'Isse sasti scotch nahi mili' has to be replaced with 'Isse sasti drink nahi mili'. The text 'Black Prison, Russia' needs to be replaced with 'Black Prison'. 'Ashok Chakra' has been asked to be removed and replaced with 'Veer Puraskar', 'ex-KGB' with 'ex-SBU' and 'Mrs Bharatmata' with 'Hamari Bharatmata'.
More than 10 cuts have been recommended by the censor board, which include contextually replacing the word RAW with 'Hamare' 'Langde Lulle' needs to be replaced with 'Toote Foote' whereas the word 'PMO' must be removed from 13 places. The abbreviation 'PM' needs to be replaced either by minister or president.
On January 2 after these modifications, the CBFC issued the censor certificate to the Pathaan makers, reported Bollywood Hungama. The movie received a U/A certificate, and according to the publication, Pathaan runs for 2 hours and 26 minutes.
In fact, the committee has asked the makers to present the revised version to them before the film hit theatres. The film is making headlines for its song Besharam Rang where the leading lady Deepika Padukone can be seen donning a saffron bikni in one of the scenes. Her outfit was called objectionable by Madhya Home Minister Narottam Mishra.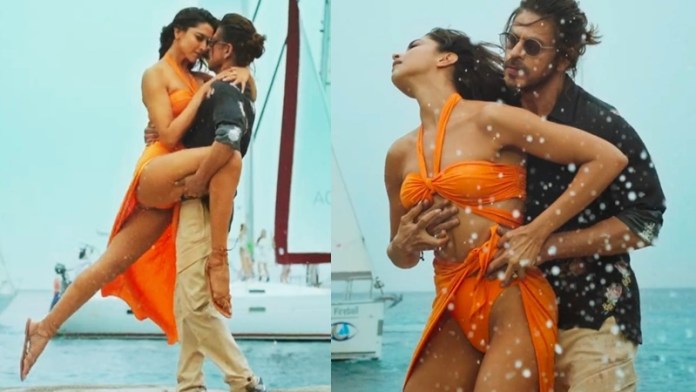 A photo of the CBFC certificate showing the cuts has been doing the rounds on social media. Livemint, however, was unable to confirm the legitimacy of it.
Bajrang Dal activists caused a disturbance at Alpha One Mall in Ahmedabad's Vastrapur on December 4. Members of the Bajrang Dal, a division of the Vishwa Hindu Parishad (VHP), tore down posters of Shah Rukh Khan and his co-stars during their protest.