On Wednesday, many Bollywood celebrities had a half-an-hour meet with the UP CM Yogi Adityanath. Yogi Adityanath is in Mumbai regarding the New Film City Project in UP.
The CM is on two days Mumbai visit. On Wednesday, Actor Akshay Kumar met Yogi Adityanath and discussed the upcoming project of New Film City in UP.
Yesterday, the UP CM met other film stars like Suniel Shetty, Shubhash Ghai, Jackie Shroff, Rajkumar Santoshi, Manmohan Shetty and Boney Kapoor.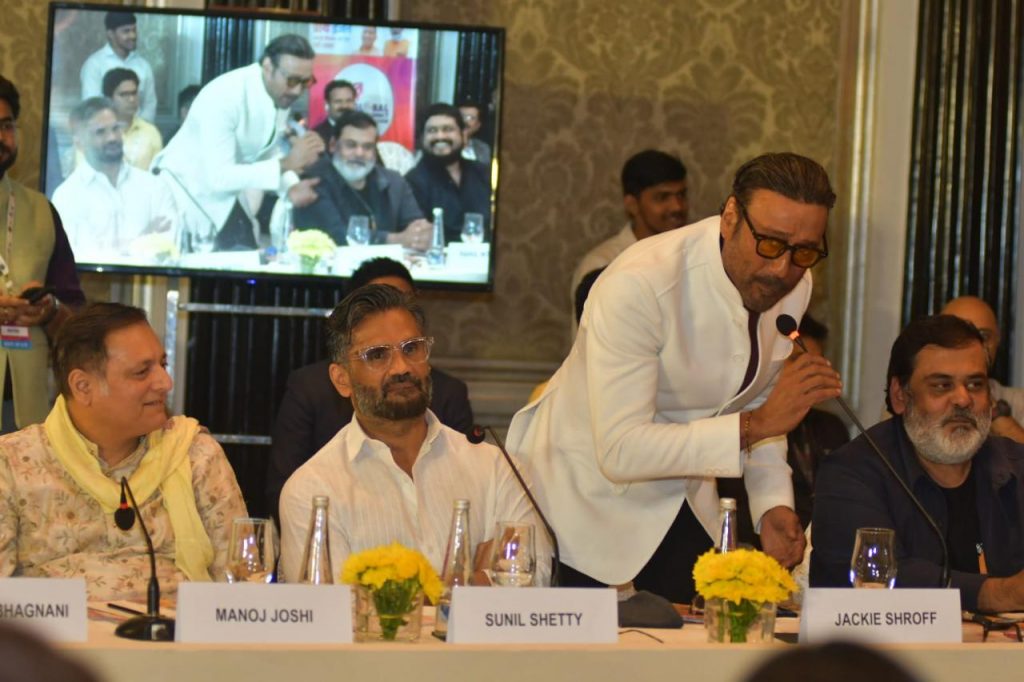 Suniel Shetty took stand for the prevalent Boycott trend that's become a mass movement nowadays.
He insisted the CM to stop the boycott trend that comes as a wave with Evey film. He urged the CM to spread the positive deeds done by Bollywood.
Suniel Shetty seeks UP CM Yogi Adityanath's help to end 'Boycott Bollywood' trend.
Suniel Shetty emphasized that it is important to spread the word about Bollywood doing good work, and also urged CM Yogi Adityanath to help figure out a way to stop the boycott trends.
He was quoted saying by Indian Express, " The hashtag that's going on, Boycott Bollywood, yeh ruk bhi sakta hai aapke kehne se (it can stop if you say). It is important to spread the word that we are doing good work. One rotten apple is everywhere, but just because of that you can't call the whole industry rotten. Today people think that Bollywood is not a good place, but we have made such good films here. I was a part of one such film too, when I did Border. I have been a part of many good films. We have to come together and work towards how we can get rid of the Boycott Bollywood hashtag. We have to figure how we can stop this trend."
Suniel asserted that Indian Cinema has connected several boundaries and infact interconnected the world diversely.
He requested Yogi Adityanath to take the issue to PM Narendra Modi.
One of his statement is getting limelight where he said," Hum Din bhar Drugs nhi lete".