Since the day, Pathan has released its first song "Besharam Rang", there have been brewing up of controversies one after the other.
At first, the controversies sprang up on Deepika Padukone wearing revealing outfits. This led the netizens to demeaning Indian Cinema over the kind of body show projected in the song.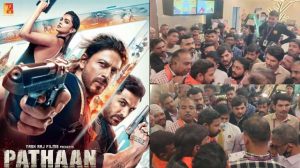 After this, now sensor board has put hurdle in the way of release of the movie "Pathan".
Sensors board has asked for 10 cuts in the movie prior to its release. It had asked for several alterations to be made on the grounds of respecting public sentiments.
The makers of the movie have fulfilled the demand by the censor board. And the news is that Pathan has finally passed with UA certificate.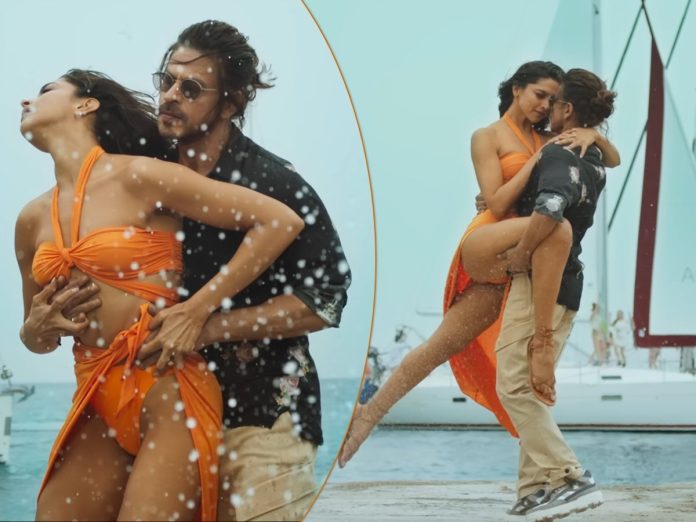 Though the movie is all set for its release but still there are people protesting against it on religious grounds.
The members of Popular right-wing outfits- Vishwa Hindu Parishad and Bajrang Dal are enraged over the use of Saffron colour in Besharam Rang song.
On Wednesday, activists from VHP and Bajrang Dal showed their protest at Vastrapur Mall in Ahemdabad.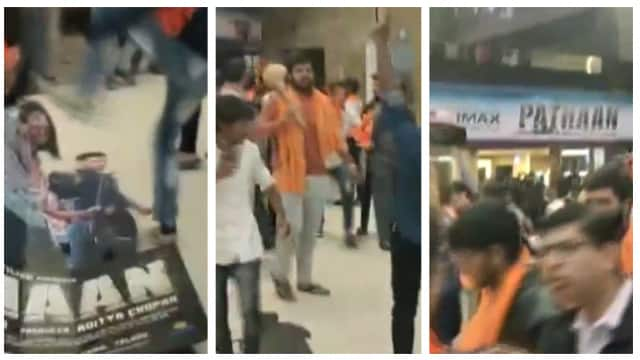 The posters and other promotional materials were destroyed raising a protest against the movie.
The film is set to release on 25th January.