Amisha Patel and Sunny Deol are back with their comeback with "Gadar 2" and are actively promoting it everywhere.
Recently, they had come over to Zee Cine Awards night 2023 to promote their movie.
Sunny Deol was there in Jeans, white t-shirt and brown jacket with a Punjabi turban over his head demonstrating the Gadar 2 look.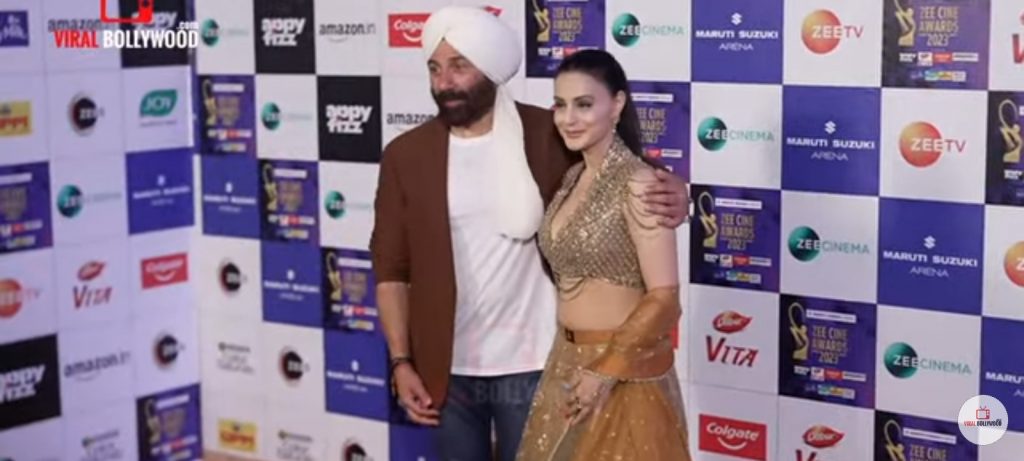 Amisha Patel too graced elegantly in a Golden ethnic attire with lehnga, blouse and dupatta.
Speaking about Gadar 2 Sunny said," I just want to say that when Gadar 1 was made we didn't know it would create Gadar (craze)."
He added," People loved so much that it had shut everyone's mouth's and it became a very dear film to everyone."
He continued," So it was very difficult to make it's part 2. Sharma ji came up to me with many scripts but it didn't work out."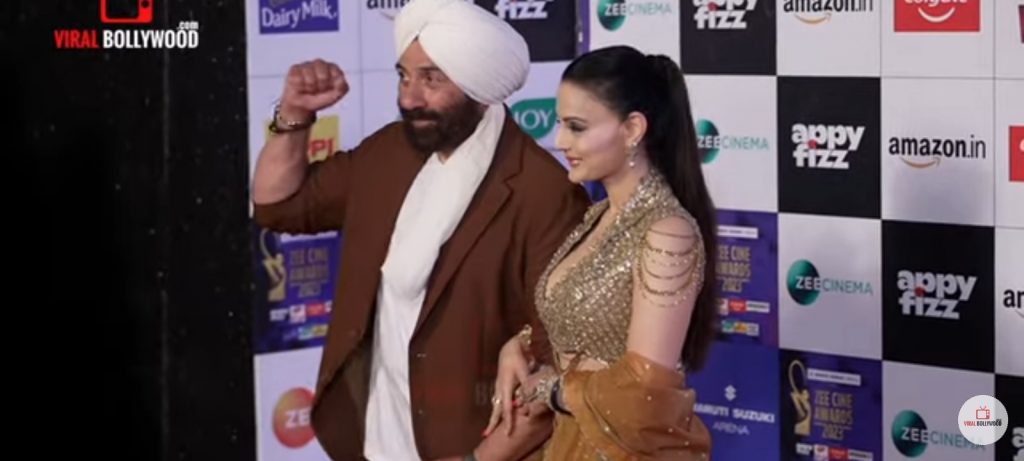 He stated," The world is changing and many new things are evolving so we need to adapt them. I used to adapt the same way as I do now."
Amisha Patel spoke on her comeback movie saying," I would say no better platform than my favourite superstar and co-star Sunny and my favourite character Sakina with Tara."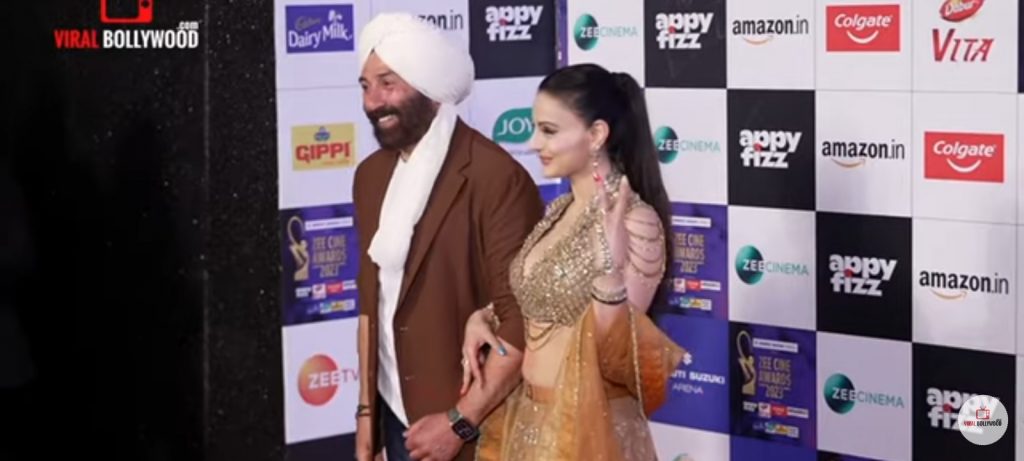 She added," They couldn't have been a better better viewing for the audience than this I think."
Talking about the response Sunny said," It feels great from the responses that we've got. Today the Box-office has transformed."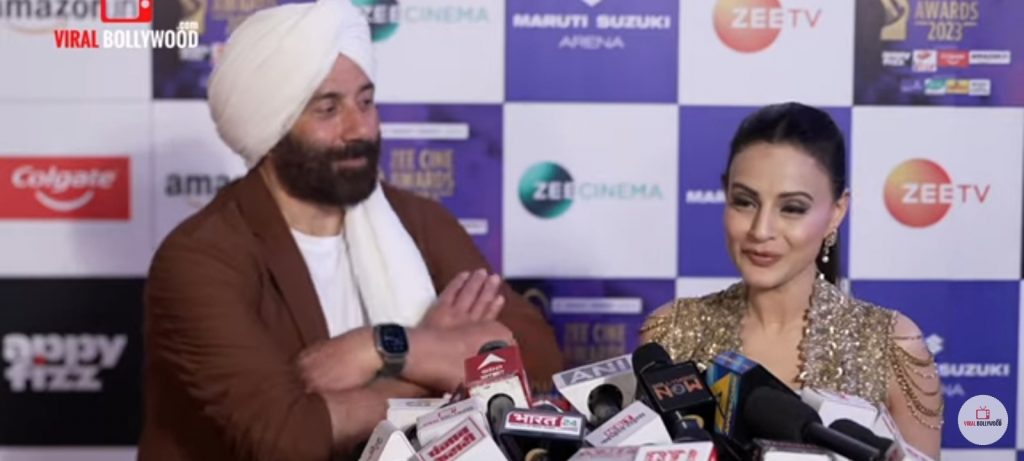 He elaborated saying," So with that change if we're getting such response then it feels good."
"We hope that when the movie gets released, the response will increase as well", says Sunny.