Sushmita Sen took to her Instagram handle to share a sad news to her fans.
Giving updates on her health, Sushmita revealed that she's suffered from Cardiac arrest recently.
She wrote," Keep your heart happy & courageous, and it'll stand by you when you need it the most Shona" (Wise words by my father @sensubir )"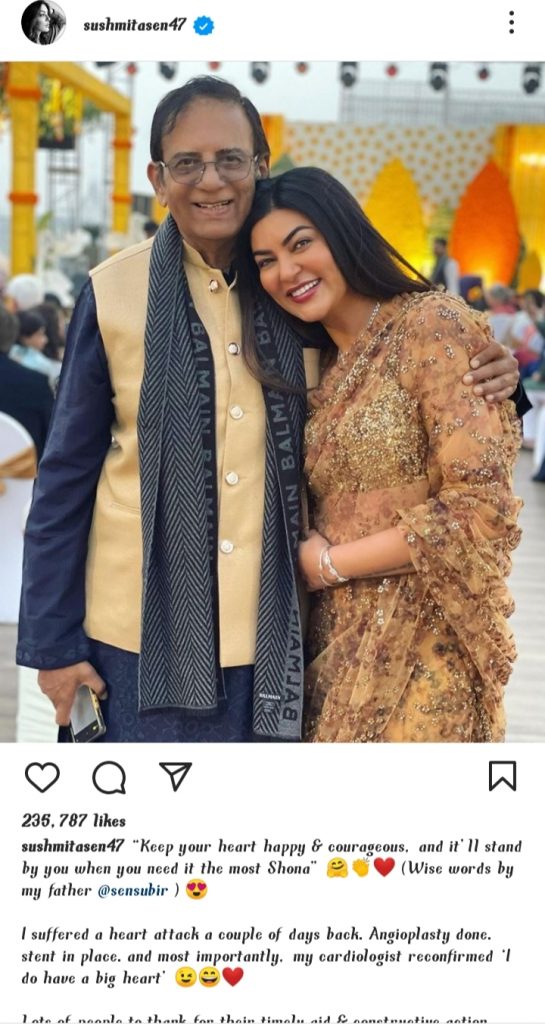 She added," I suffered a heart attack a couple of days back…Angioplasty done…stent in place…and most importantly, my cardiologist reconfirmed 'I do have a big heart'."
She continued saying," Lots of people to thank for their timely aid & constructive action…will do so in another post!"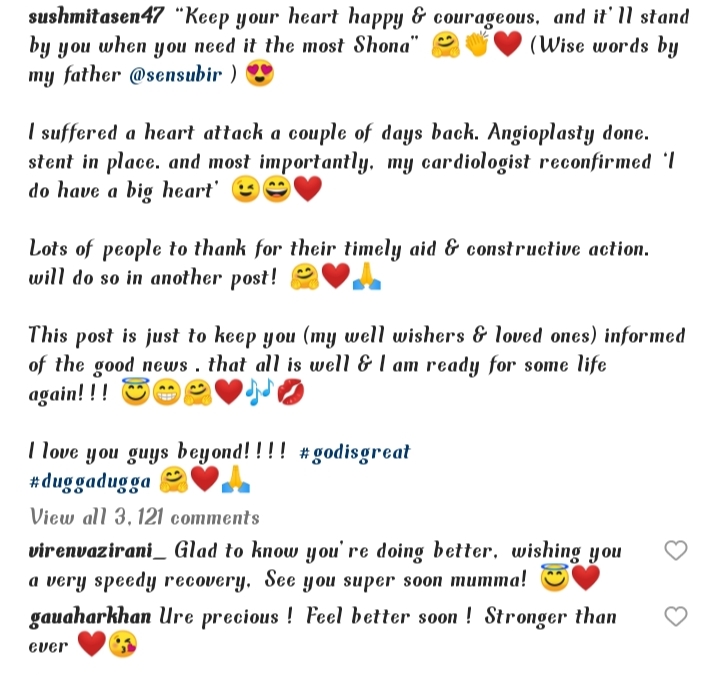 She said,"This post is just to keep you (my well wishers & loved ones) informed of the good news …that all is well & I am ready for some life again!!! I love you guys beyond!!!! #godisgreat #duggadugga," she wrote in her post.
In 2019, she had shared about her health and said," "I was very very sick and I have hair that's falling. I have become moon-faced and I have steroid deposits."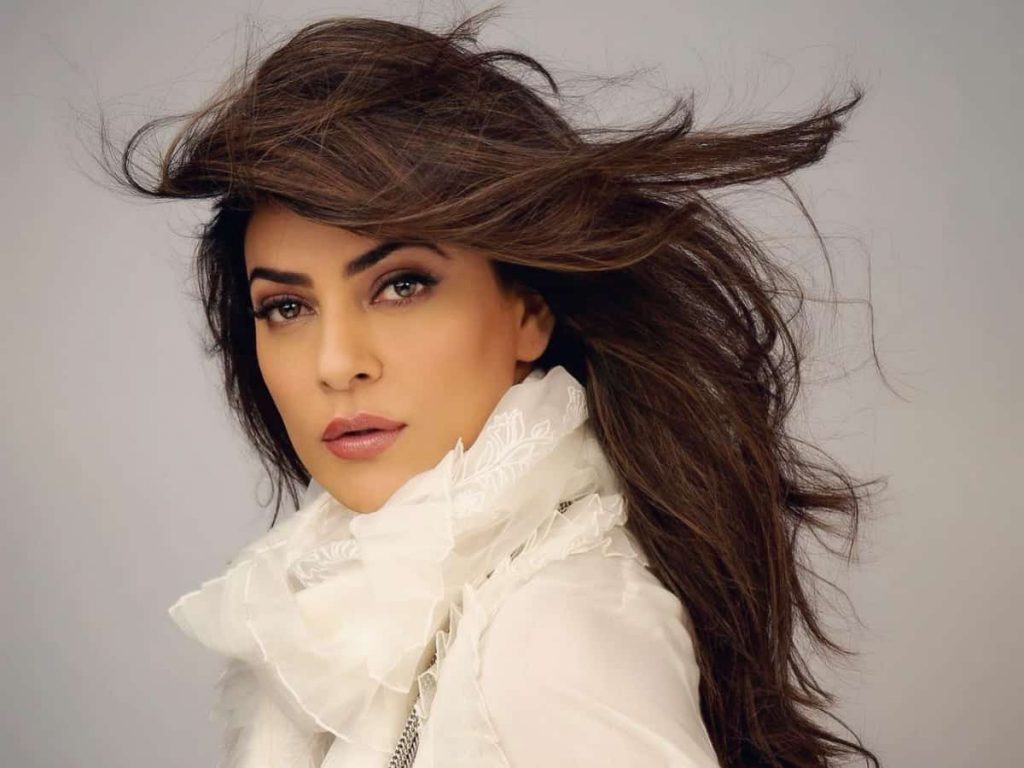 She said,"During this time, a thought crossed my mind, if this does kill me, people would never know who I was. So one night, I just got on to Instagram and opened that page"
She will be seen in Aarya Season 3 soon.