Swara Bhaskar and Fahad Ahmad are set to tie the knot within this month.
The couple's wedding invite designer has shared details about their peculiar Wedding Invitation.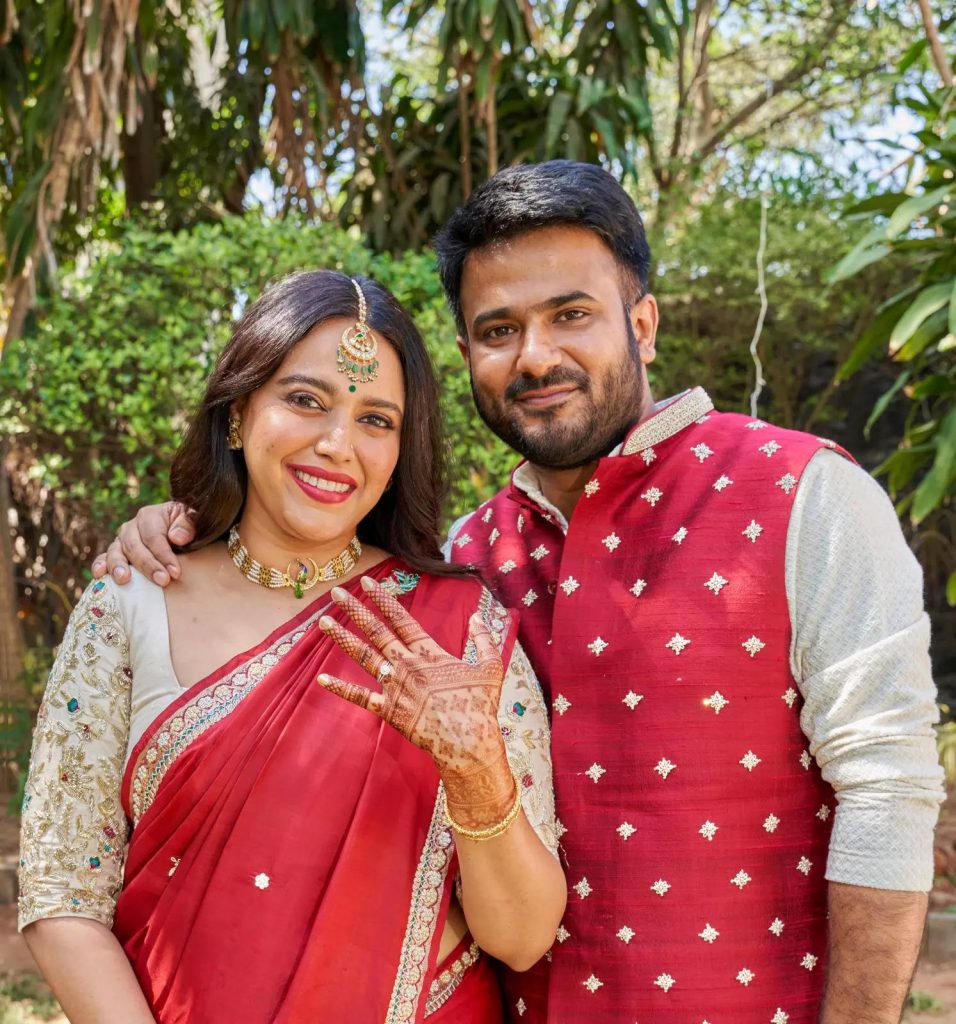 Sharing a post on Instagram and captioned it," We had the opportunity to work on the wedding invite for the fearless and fabulous @reallyswara and @fahadzirarahmad."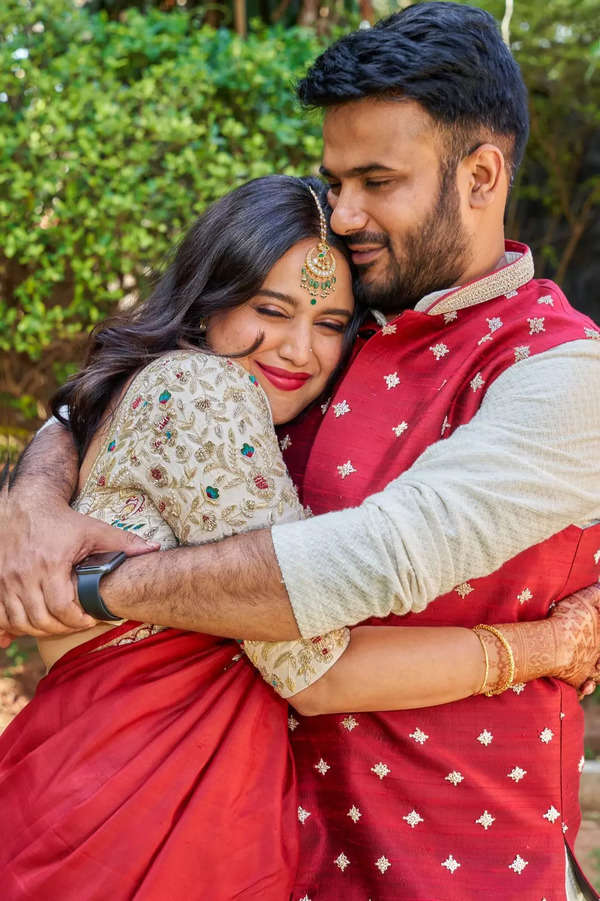 The post further said," Swara and Fahad wanted the invite to capture how they met and fell for each other during a citizen protest, their memories of Mumbai and Marine Drive, their abiding love for the movies, and of course, for their beautiful cat, Ghalib."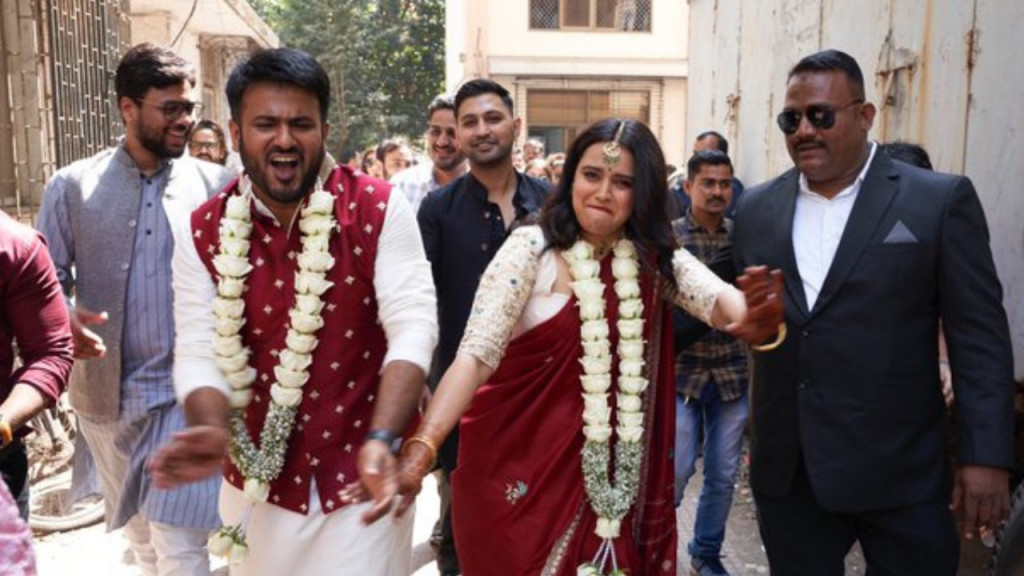 The wedding card had a bride in red lehenga and a groom in beige Sherwani looking from window at a protest.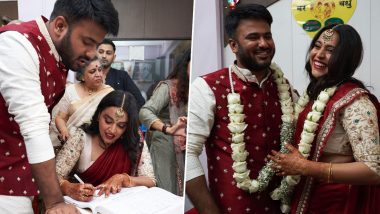 The banners says 'We are One', 'we won't show our papers' which was used during the CAA protests and 'love is the greatest revolution'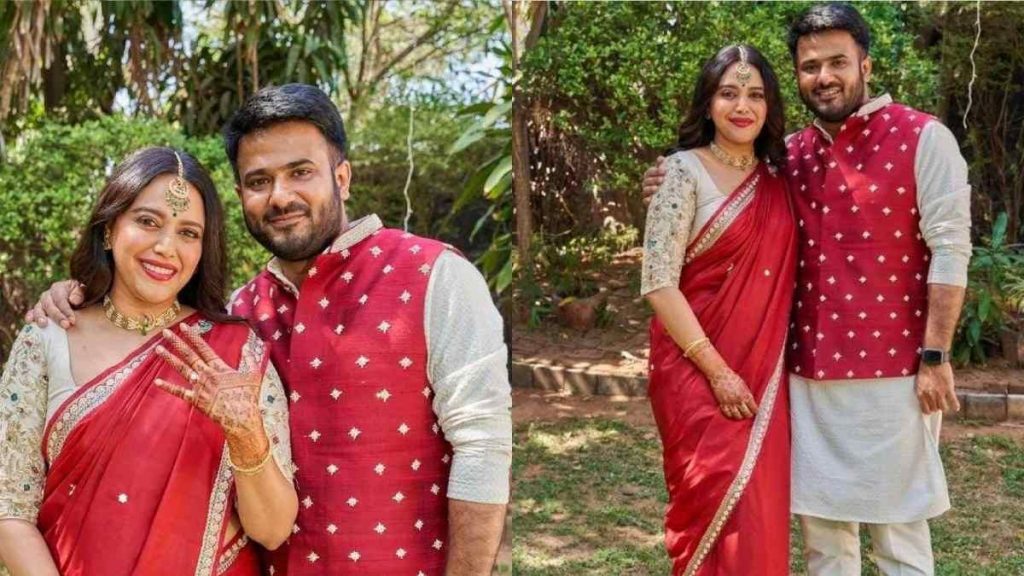 Swara Bhaskar had registered their marriage last month and said that they would have a traditional wedding in March.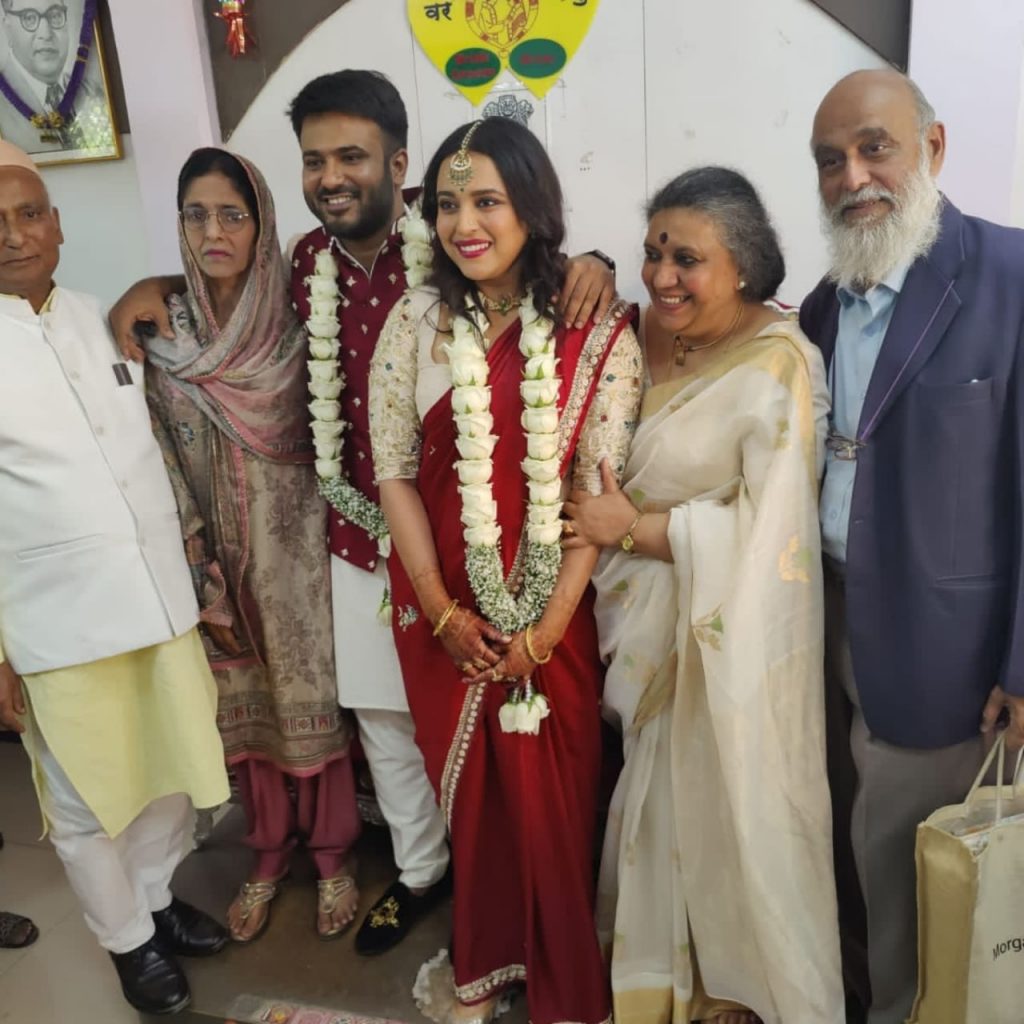 Fahmad is the state president of Samajwadi Party's youth wing — Samajwadi Yuvjan Sabha.