Priyanka Chahar Chaudhary and Rajiv Adatia were spotted at the Holi party today.
They were seen playing holi and applying colours on each other.
Priyanka Chahar Chaudhary spoke," I'm excited a lot for the Holi because it's the first festival post coming out that I'm celebrating with everyone."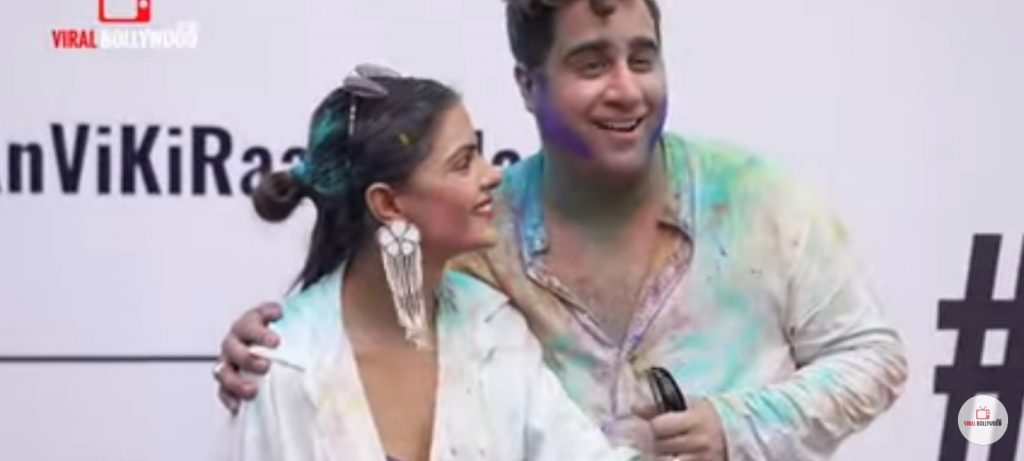 She said to media people," Even with you guys also. You should also play Holi."
She stated," I really don't want to miss this festival and luckily when I'm out so definitely I'm going to fulfill all my wish in terms of colours, and fun."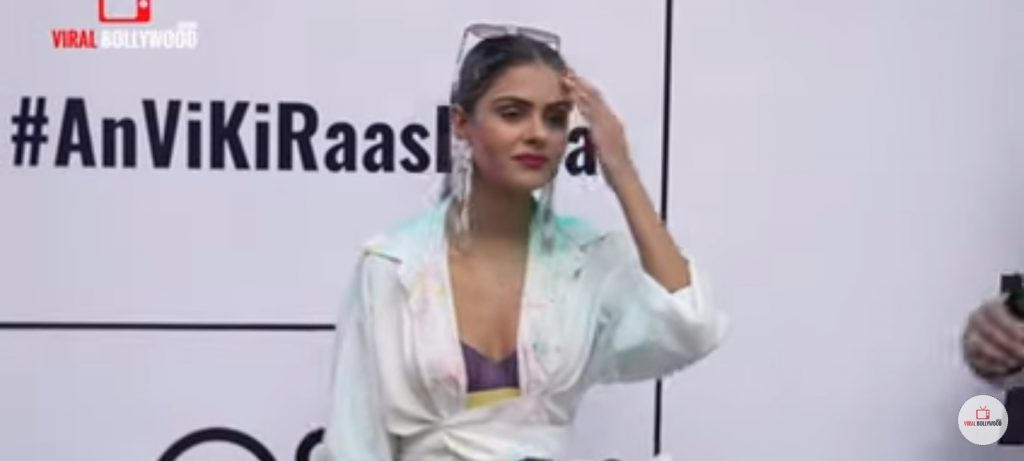 Rajiv said," This is my first Holi in India with colours. It doesn't happen like that in London."
He added," In London it's like eat sweets, go back and sleep. Here it's a great feeling."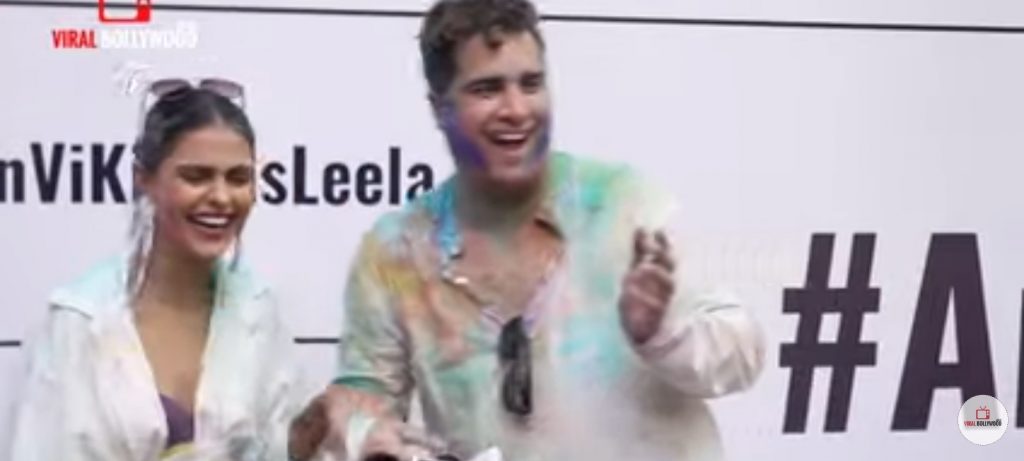 Priyanka reminisced and said," We were six siblings and we would form a team and would start filling the balloons since last night and these are all the memories that are forever fresh."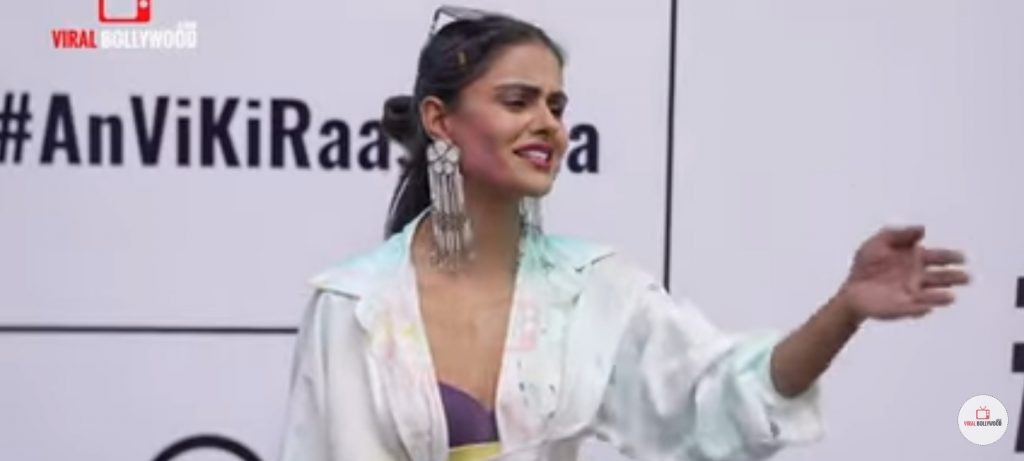 Priyanka avoided speaking on Bigg Boss 16 questions.
Priyanka and Ankit most awaited music video teaser will be out soon.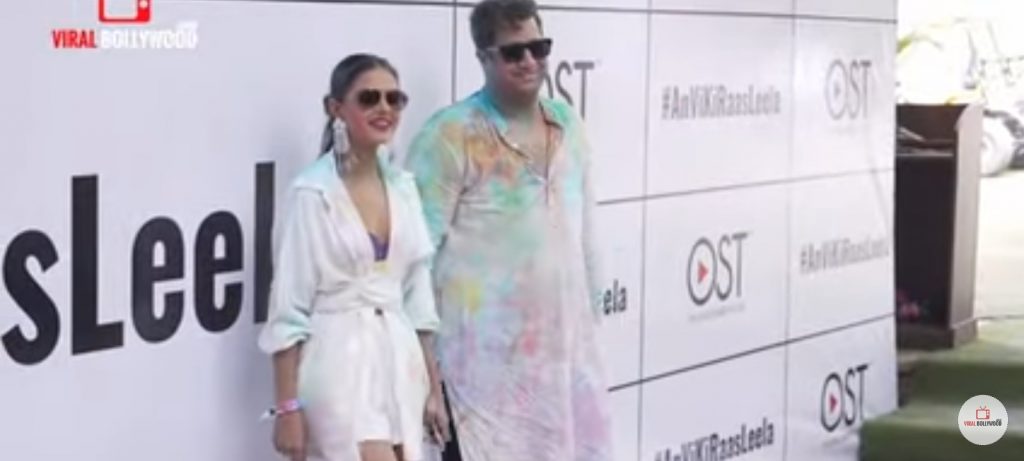 She spoke on it and said," Yes, the teaser will be out. And I would request all my fans to watch it as you guys will love it."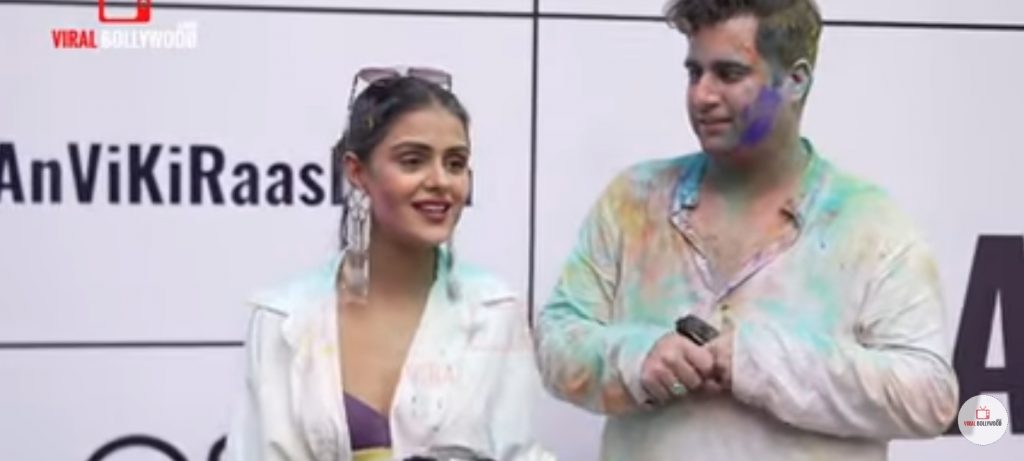 She continued," There's also glimpse of something that's the fans wished. So do watch it."
Rajiv intervened and said," PriyanKit are so cute."