The storm of Pathaan's trailer is rising at high speed, engulfing everyone. This Pathaan's storm is so big that now records are also being made. It's only been 24 hours since the trailer was released and has shocked everyone by creating 4 new records. The trailer is getting huge likes and views and is trending now on Youtube.
In fact, when the most awaited trailer was released yesterday at 11 am on the YouTube channel of Yash Raj Films, there has been a buzz on social media since then. Pathaan's dialogues are being heard in everyone's phone.
Everyone is copying Pathaan's dialogues, that's why Pathaan has made 4 new records:
1)Pathaan trailer achieved millions of views in 24 hours. Pathaan Trailer Crossed 28 Million Views in just 24 Hours. The magic of Shah Rukh Khan's action has worked, the magic of Deepika's beauty is also speaking head high and the intoxication of John's action is also making everyone crazy.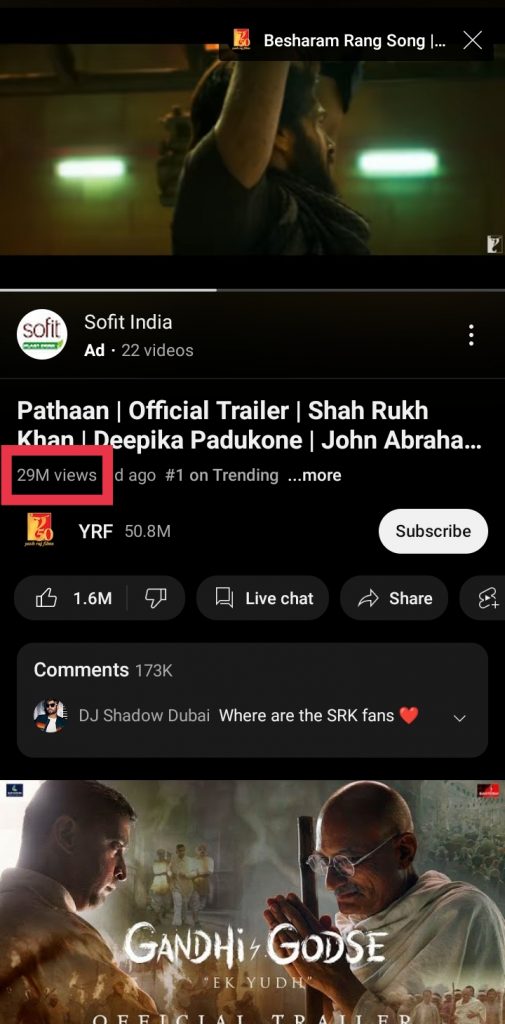 Seeing the style of Deepika and Shah Rukh, the fans are going to YouTube, watching the trailer on repeat mode. The film has created a record in terms of views.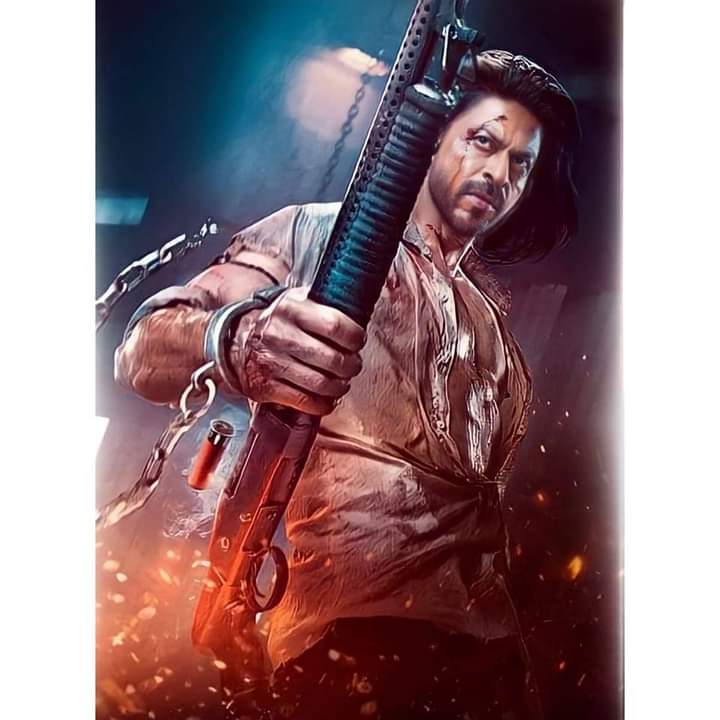 2) Likes are pouring in. Pathan's trailer is getting so much love that don't ask. Till now the trailer of Pathaan has been liked by more than 15 lakh people and that too in just 24 hours.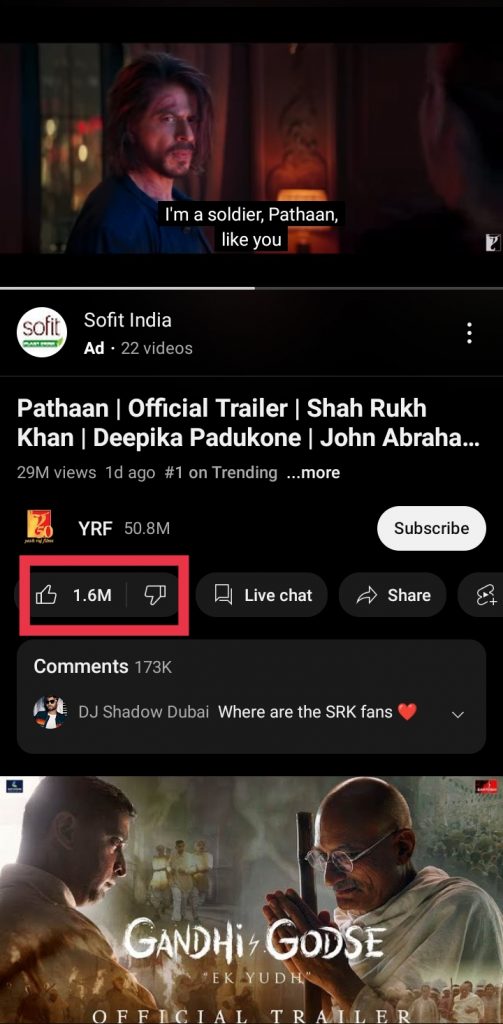 Seeing the love the trailer is getting, it can be guessed that the trailer will get even more love in the coming days.
3) Peoples are commenting openly on Trailer. Comments on the trailer within just 24 hrs has crossed 1.6 lakhs.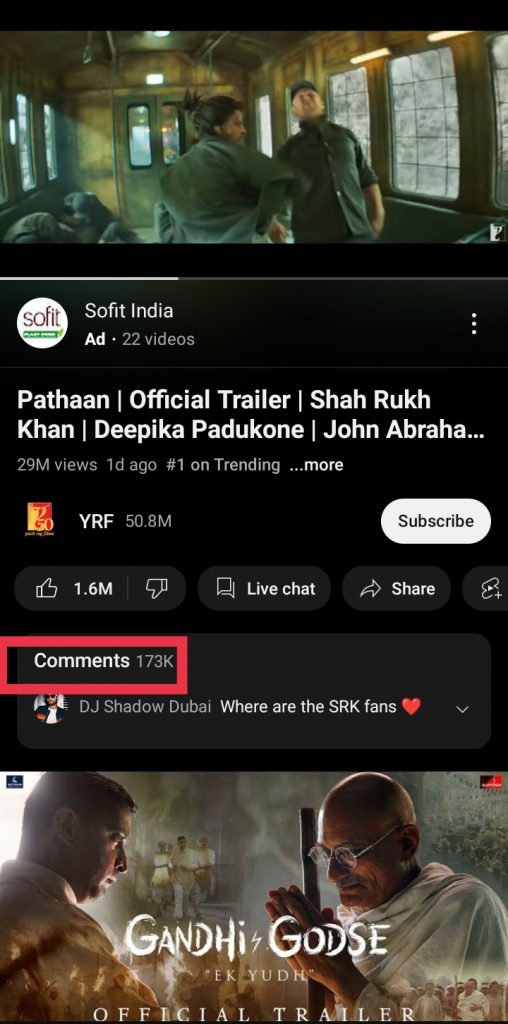 Pathaan's way of saying Jai Hindi, hosting and intimidating enemies is being loved by peoples so much.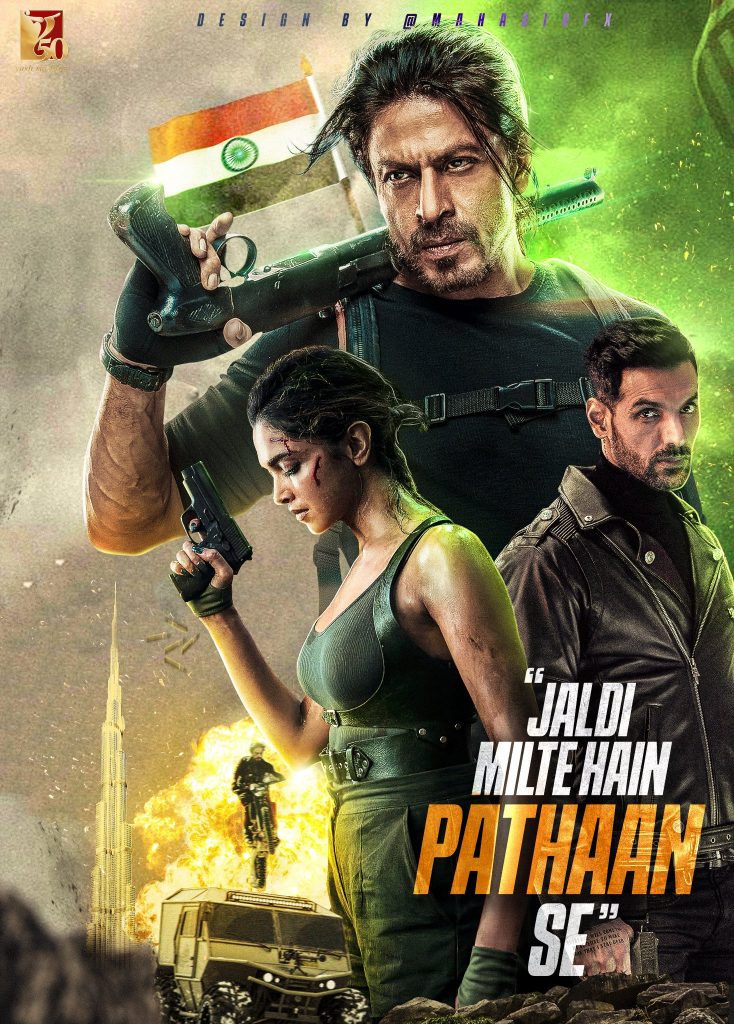 4) Trailer is trending on youtube. Trailer is breaking all records whether in may be terms of likes, comments, views or trend on youtube. This can be seen on the youtube channel of Yash Raj Films.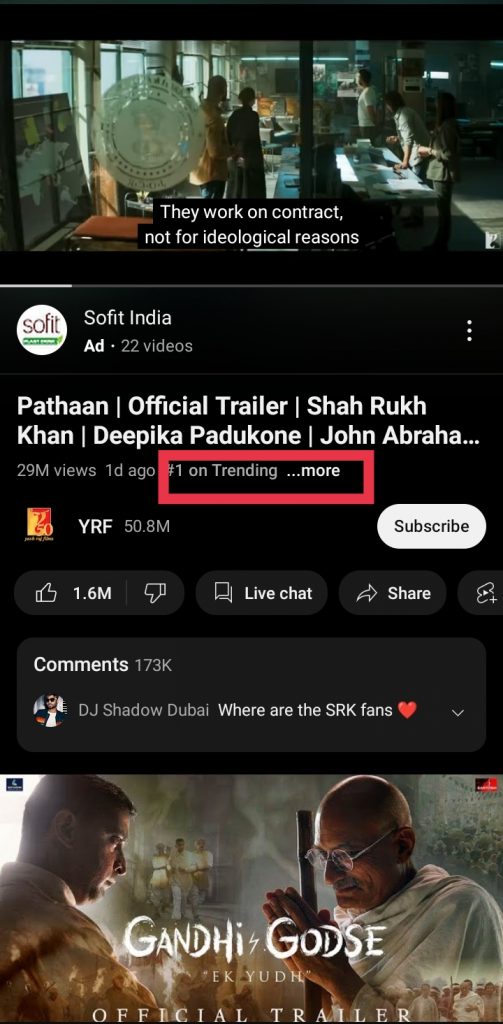 Such is the charm of Shah Rukh Khan that Shah Rukh is coming back on the silver screen after 4 years and his craze among the fans remains at a high level.