The Khiladi of Bollywood is back again with his first bang on this year. Recently, Akshay Kumar along with the crew members had come to launch the trailer of his upcoming film " Selfie".
The star cast including Akshay Kumar, Nusrat Bharucha, Emraan Hashmi and Diana Penty showed their presence at this launch.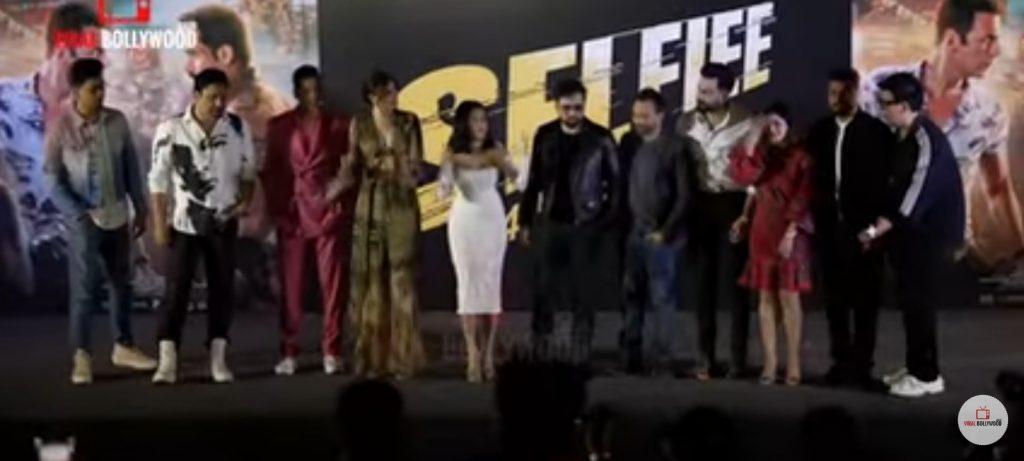 The star cast began the event by their grand entry on Dhol beats and then they took Selfie.
Karan Johar too was present at the trailer launch event.
What attracted everyone's attention was Akshay Kumar's down to earth nature. When staffs came to remove the chairs on media's request, while other actor's remained standing but Akshay Kumar helped in removing the chair. Even he bent down and saved Diana's dress from coming under his shoes.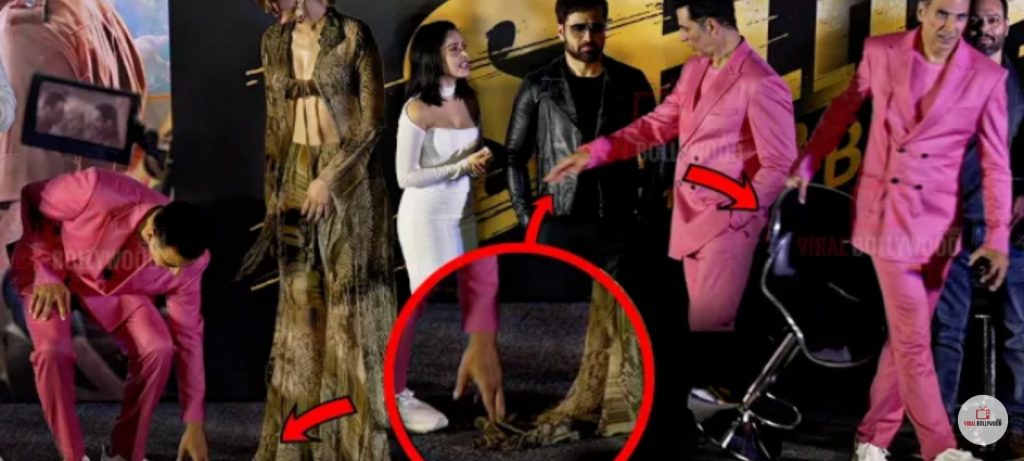 Akshay Kumar was asked about Pathan's controversy and PM Modi's statement on it. He said," Positivity is always welcomed. If our PM is saying something like this, I think he's the biggest influencer. If things change it'll be great to the industry. And why not things should change because we go through so much."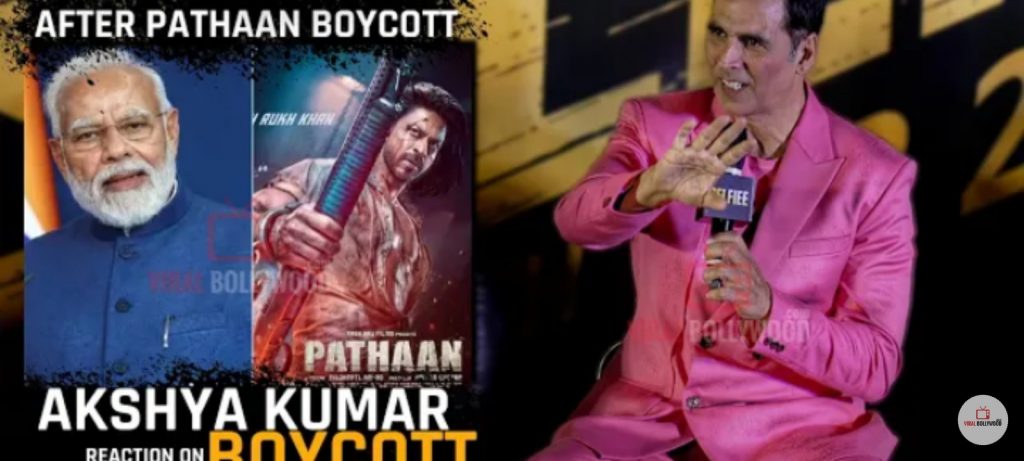 He added," We make films and take it to censor board. From there we get it passed and then if someone comments something it's all mess. But now I feel since he's said it, probably things will work out for the benefit of us."
Emran Hashmi reacted on what did he enjoy most with Akshay kumar. He said," I felt very bad mouthing those lines because I adore him. I have followed him as a fan through his career and I have got the privilege of getting to know him for past 3-4 years."
He revealed," Evryone knows that he's been with me when there's this issue with my son, the health issues. He's the first one to call me and stand by me and our family. And I didn't know him very well back then."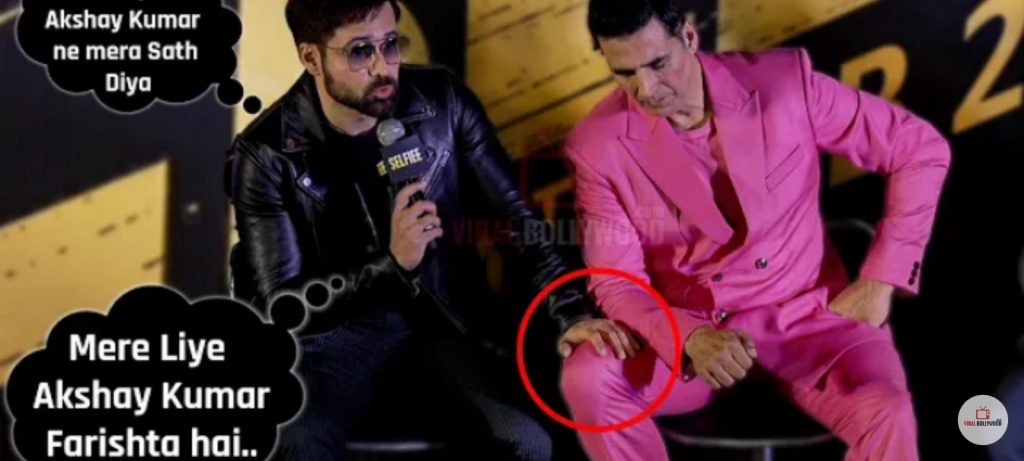 He added," There'll be many in your good times but very few angels appear in your bad times. I think that's Akshay and that's the icing on the cake for me."
Talking about how he got the film, Emran said," I remember Karan had narrated the script to me and gave a brief synopsis to a story of a Superfan and a Superstar and I was sold on that. And when Raj read me the story I felt the dynamic between these two characters are so unique and different and so refreshing. It's a film that's dramatic and it's entertaining."
On asked about how's been shooting with Akshay, he said," It's dam funny sometimes and you know shooting with him it's just like you're on a holiday. He's so funny in films but he's funnier in real life. He would joke a minute always so it's delight working with him."