Alia bhatt and Ranbir Kapoor were today called as a chief guest for the Inauguration of The Photo Exhibition.
The couple twinned in a creamy Jacket. While Alia wore grey-creamy crop top with cream lose pants, Ranbir Kapoor on the other hand styled black jeans with creamy-white shirt.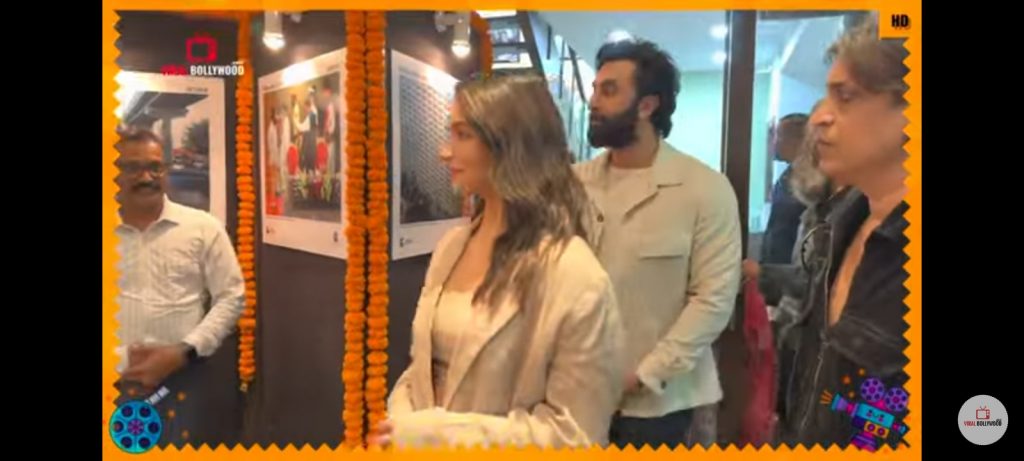 The couple started the event by lighting the lamp with a candle first, followed by going through all the frames.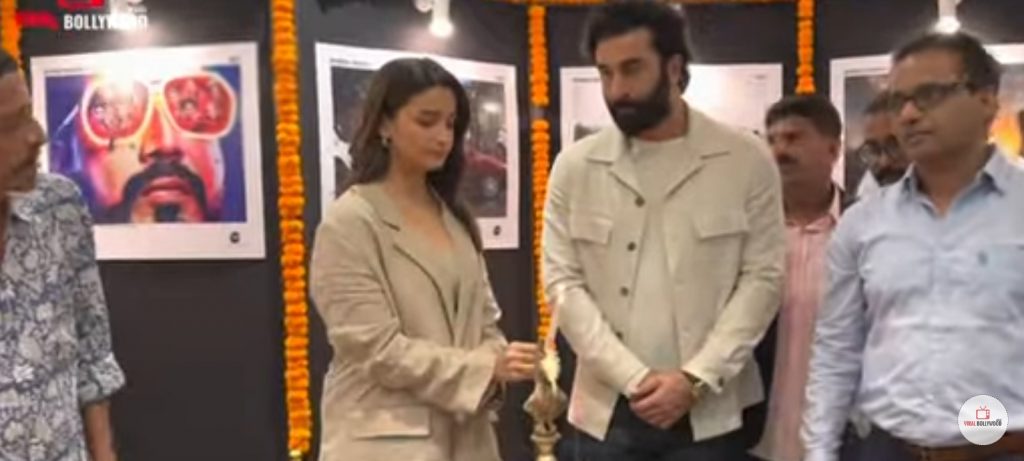 On the same event, Alia-Ranbir had a Calendar launch event too where they interacted with the media.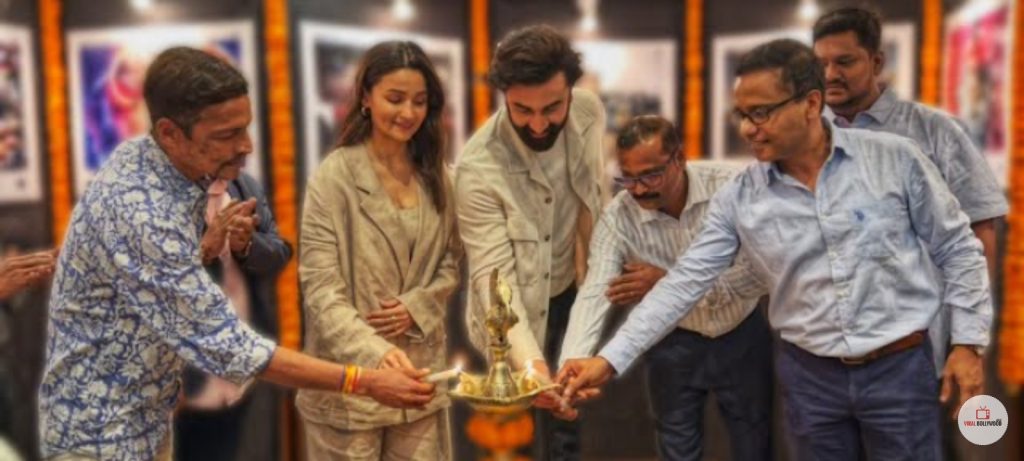 Starting the talk with a greet, Ranbir thanked the organisers for a moving speech. He even thanked Mumbai Press Club for inviting them there.
Ranbir opened up by staying," Honestly when I was young, I always had tiff with media and Paparazzi. At the time I had no knowledge or sense so I used to feel that they are my enemies and whatever I do they're here to expose me."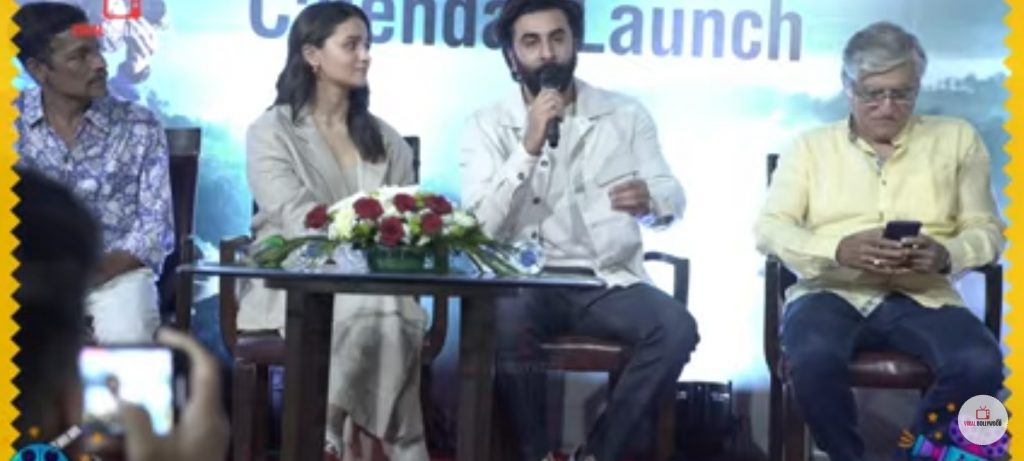 He clarified," As I have grown and aged, I have realised that as my work is acting similiar your work is to take photos. And as Sir was saying that Symbiotic relationship should always continue."
He even told about his 15 years long journey," I think over the years now it's been 15 years and we've made so many friends who work around the clock, for the entertainment Journalism Industry. We just want to thank you for the work you all have done. Thank you for all the support that you give to our films , its promotions and marketing. So we want to thank you from the bottom of our hearts. And we're just happy here to celebrate you and keep going and we love you."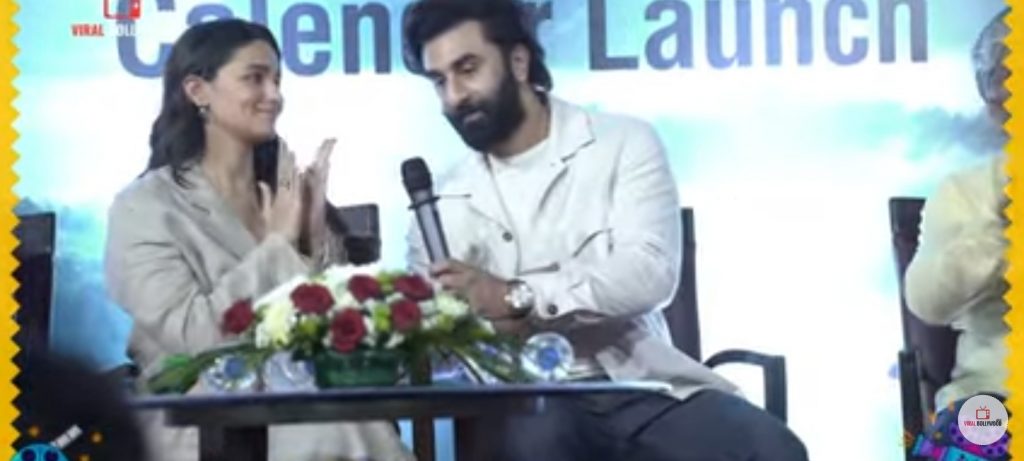 Alia too took the opportunity and said," Thank you for inviting me us here. When we're invited to launch this calendar, that was a moment when we were actually talking some personal stuffs and were confiding with you."
She continued," Both of us actually got emotional at that time because we were very well taken care of the way you have responded with our wishes. Your work feels very glamorous but it's lot of hard work. And I have also seen that. Many a times I have seen you guys moving in rain,also you guys don't sleep till late 4 or 5 or 6 am. And we too feel bad."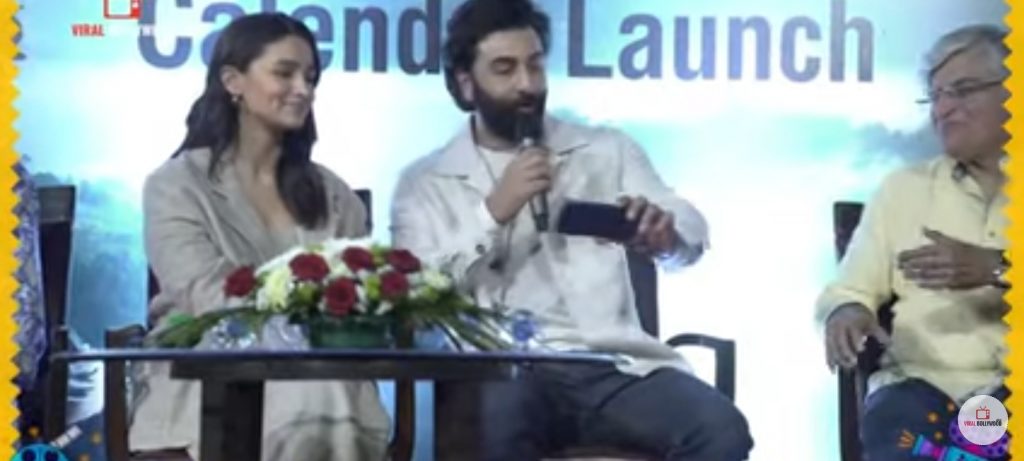 She elaborated on this saying," with times, as Ranbir said, we've realised that it's a give and take relationship, which happens on demand-supply. Sometimes we get irritated when something gets leak but people are consuming it so look will be leak."
She joked laughingly that though one shouldn't leak things out and laughed on it.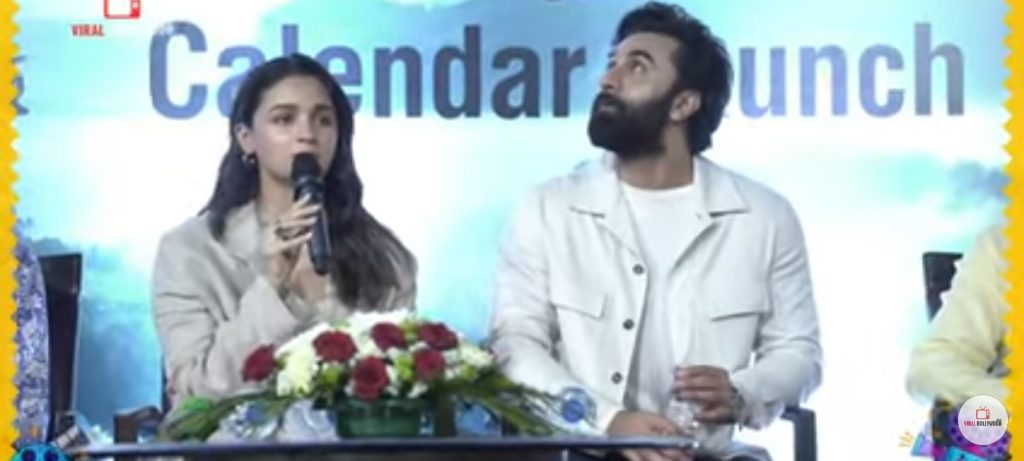 She further continued," But that day the way you guys responded, we really felt very very grateful. On this platform, I want to say thank you from the bottom of my heart as it genuinely felt that we're a family and so we're here to support our family."
Alia spoke on the exhibition as well," Congratulations at first to all the winners par Ranbir has actually taught me, at first I would say he's the "Chupa Rustam Photographer" . Though he's not on Instagram but the best pictures I have ever seen in my life anybody take is Ranbir. He always says that for you to take a good picture you need to love the object more than you love yourself. That's why he keeps telling me that I can't take good pictures."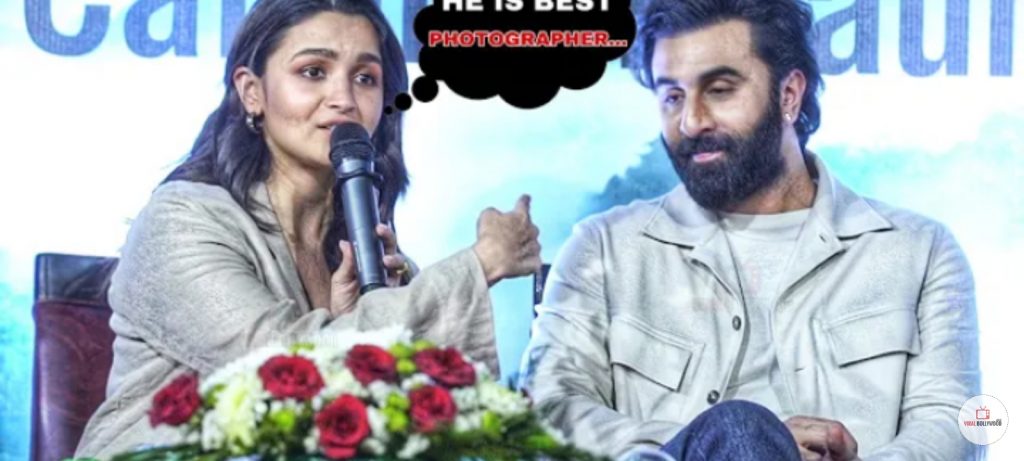 She added," I can see in the calendar it's more the moment that's being clicked is way higher than the person taking the moment. And that's what creates a beautiful picture, so Congratulations to all the people who've been chosen and even those photos which we passed across while coming up, there are many moments which we will not see but actually the photographer has seen. So thank you for capturing that moment with a lot of love for capturing our life over these years "