The Superhit Trio is back with super electrifying energy. It is none other than Deepika Padukone, Ranveer Singh and Rohit Shetty.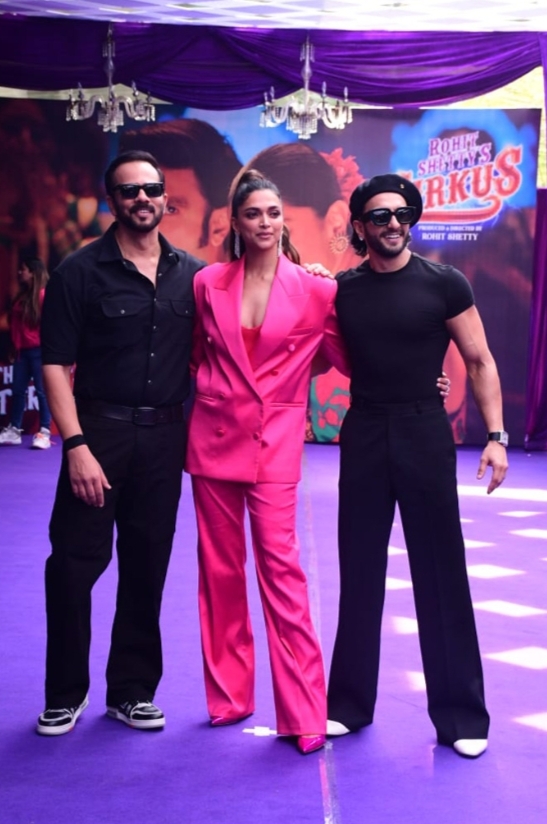 Ranveer Singh and Rohit Shetty will soon start their promotional events for their upcoming movie "Cirkus". But yesterday, the trio came up to launch one of the song from the movie. Deepika Padukone has joined and collaborated with the Cirkus team with a cameo that's a special appearance in a song. The Song's titled "Current Laga Re". This song is a power-packed high on energy song, with bang-on dance moves performed by both Deepika and Ranveer.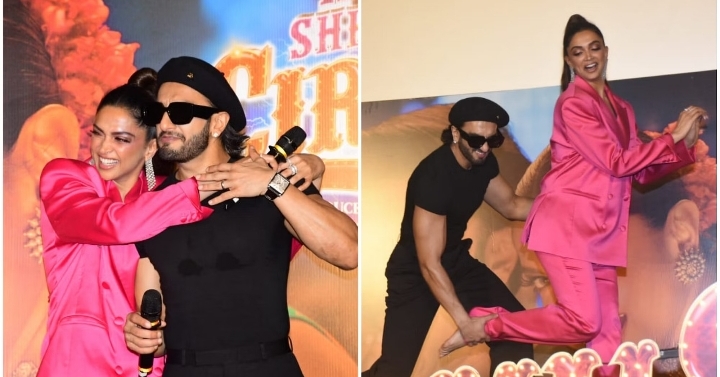 The Song Launch saw many highlights, major one of course was Deepika's presence. Three of them spilled many beans and hot news. Rohit Shetty disclosed the news of Deepika playing the lead Lady-Singham in his upcoming movie. Also, Ranveer reacted on Deepika getting all the attention on sets and at the launch. To which he positively reacted saying if it was for Deepika, he would be okay getting side-lined. Deepika too commented on Ranveer playing double role in the movie and that his energy is unmatchable and only he can beat himself.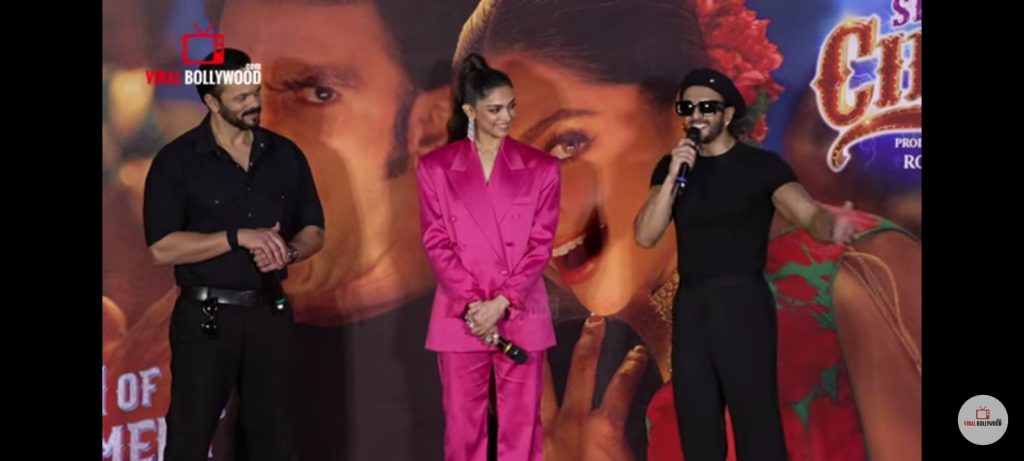 Ranveer and Deepika were seen giving PDA moments to the camera to be captured.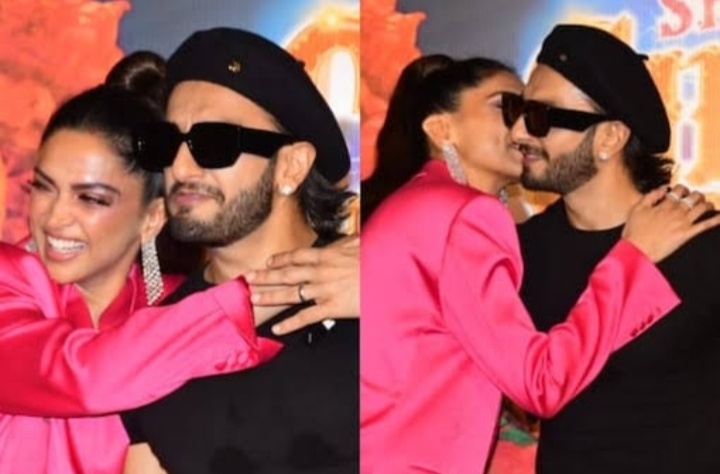 The movie "Cirkus" has been directed and produced by Rohit Shetty, set to release on 23rd December on the occasion of Christmas.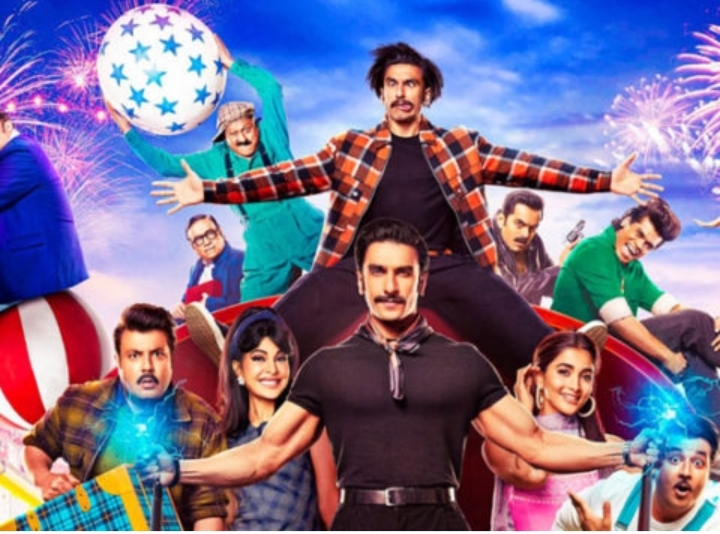 To get the full details of the Song Launch Event, check out the link.