Dipika kakkar Ibrahim and Shoaib Ibrahim are the most adored and ideal couple for their fans.
But now for a while the couple were away from limelight and were even inactive on their social media handles.
Yesterday Shoaib Ibrahim posted on his Instagram account that after 21 days finally he'll come up with his vlog.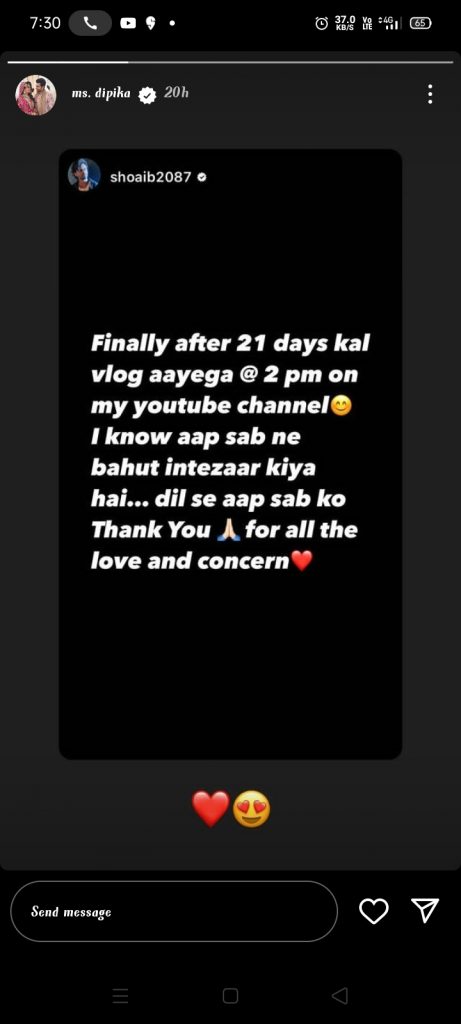 Fans became really excited over it and awaited for the vlog to come. Shoika share a great bond with their fans and regularly update them with their personal as well as professional life.
Announcing their special news to their fans, He said," There's reason that we're not updating you guys. The reason is we didn't want to lie to you all. So, the news is that yes, Dipika is expecting and is three months pregnant."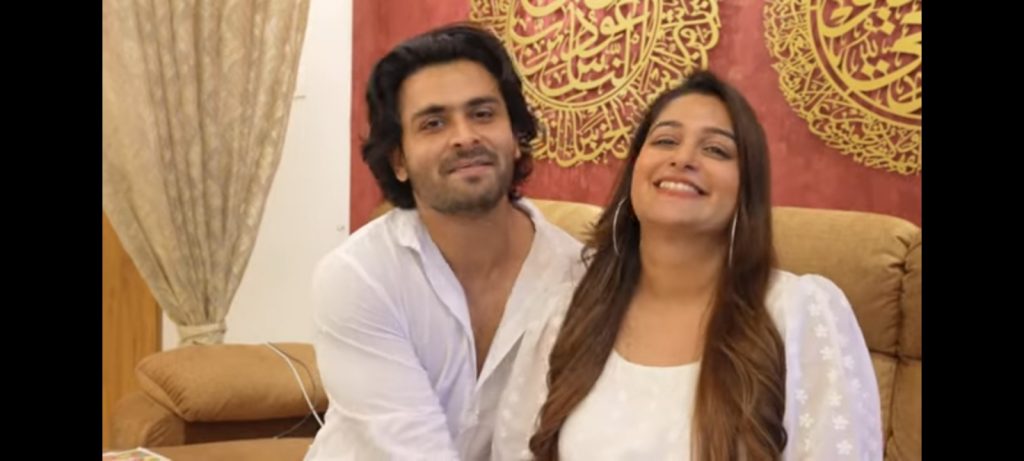 He added," We didn't disclose it earlier because people say that pregnancy should be announced after 3 months, even Ammi and doctors suggested the same."
He said," This is a new phase of life and a new beginning though there's nervousness Ofcourse."
Dipika too reacted by saying," Don't know what to say actually but obviously this is life's most special and beautiful phase. Initially there's lot of excitement along with a little fear."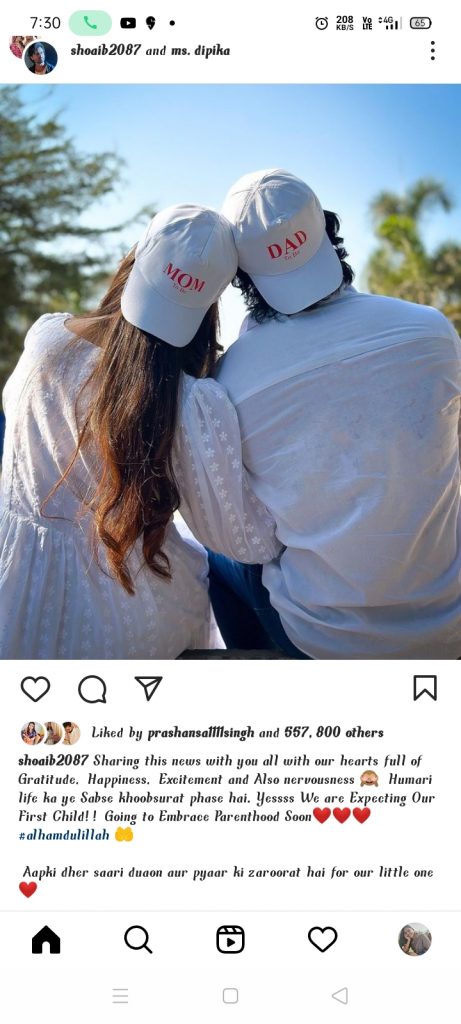 Shoaib disclosed a disheartening phase of his life when Dipika faced miscarriage. He said," Last year 2022 near about Feb end or March beginning, Dipika faced a miscarriage. At that time Dipika was 6-7 weeks pregnant and she faced a miscarriage."
Dipika added," Post miscarriage there's a sort of fear and I know you'll all understand because it happens with many."
Shoaib said," This is the reason why there's constant health detoriation and weight fluctuations of Dipika."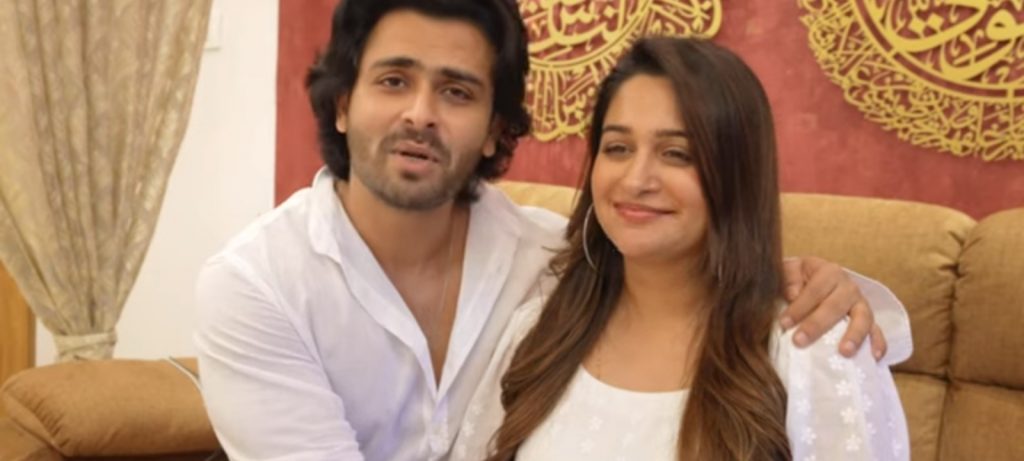 Shoaib revealed how he got to know about pregnancy. He said," I remember 25 November I was shooting in Chandivali and Dipika sent me a WhatsApp saying Shoaib look I'm sending a photo. I saw the photo."
He added," Though I was happy but I said don't take it on heart Dipika because already things had happened earlier."
Dipika too replied," Both of us on our respective ends were so much terrified over the previous incident that we're afraid to even celebrate as the last incident was not too long back. But I had a strong feeling that no this time it will be all good."
She said," So when I came back I tested and sent the photo to Shoaib. But we're very careful about everything."
Shaoib revealed hiding it from his mother. He said," I had told her the same day not to disclose it to Ammi as me and Dipika are practical about things but Ammi has been very emotional over the past miscarriage incident. Even Dipika was very emotional and it had hit her so much."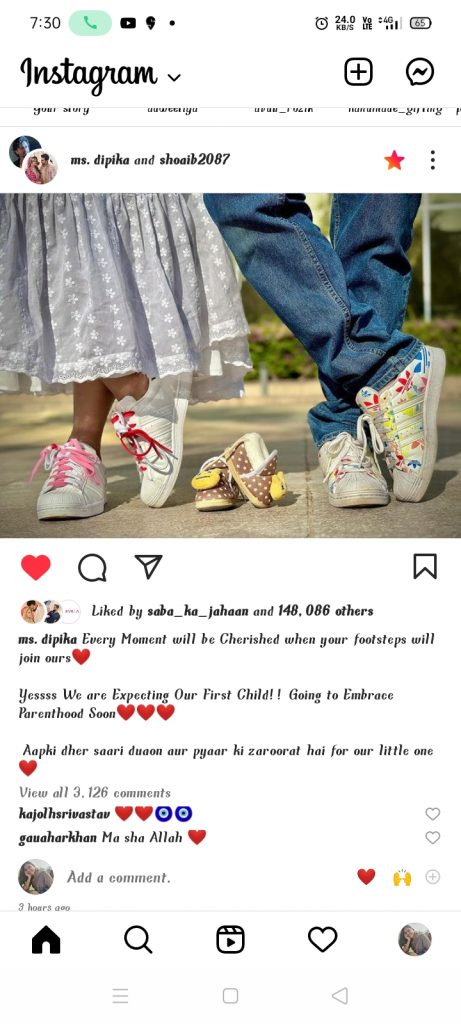 Dipika and Shoaib revealed that first three months are the most difficult phase and everyone's body reacts differently and Dipika has compilations as well.
They even disclosed that Pregnancy was the reason why we changed Dipika's car because of height issues and also because doctor had asked her to have complete bed rest.
They said," It's everyone's wishes and prayers that everything is fine. We've completed exact three months. Initial stage she had some clot but now everything's good. We had asked doctors if we can disclose it to our fans now as we can't wait to announce."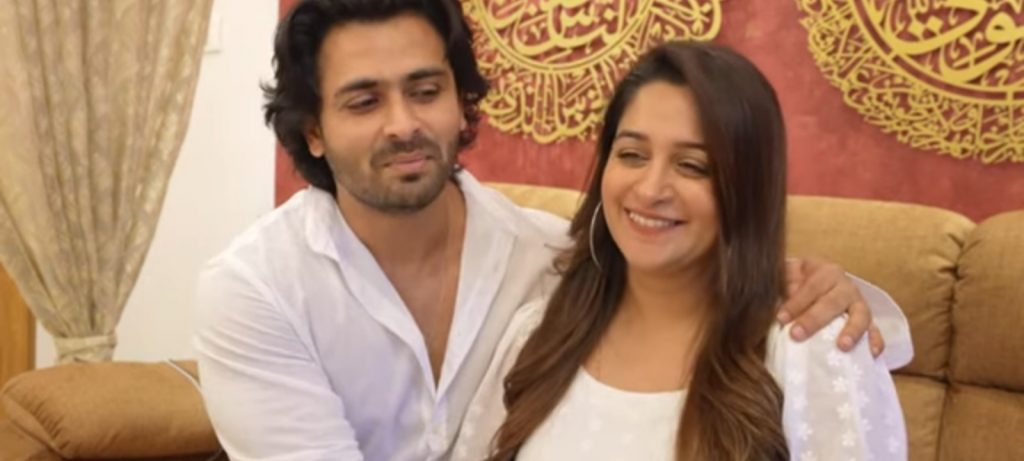 They even said that everyone's guess was right and this is why she didn't dance at Saba's Birthday and didn't even go for swimming.
Recently, Saba Ibrahim and Khalid Niaz too had gone to Ajmer Sharif Dargah for the prayers and blessings.