Ritesh and Genelia are the most adored couple in Bollywood. Maintaining their charm over the years, the couple have remained evergreen.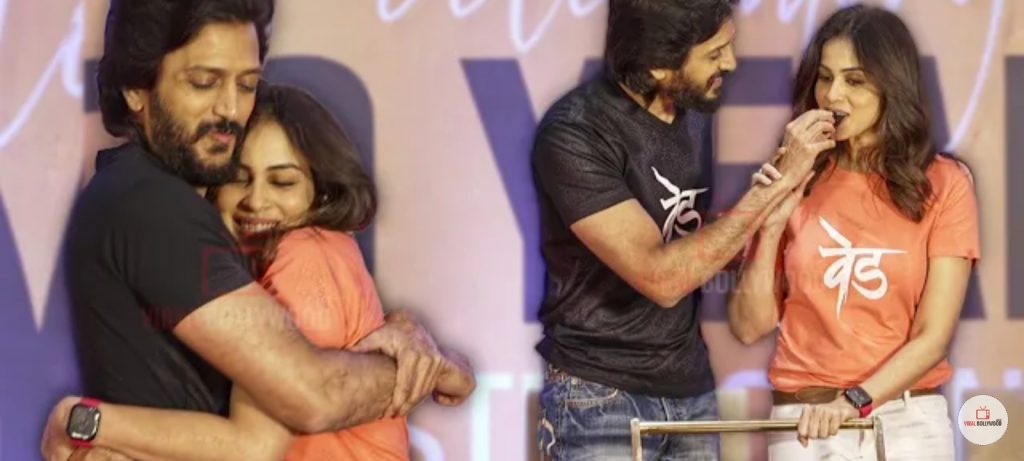 Recently, in the press conference, Ritesh and Genelia were seen promoting their upcoming Marathi Movie "Vedh".Both of them share great bond with Salman Khan.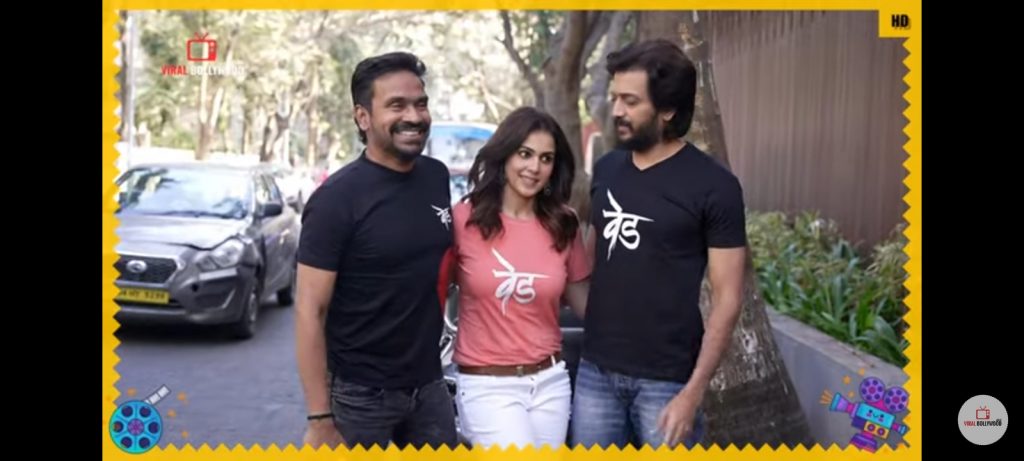 On being asked about how he convinced Salman Khan to do cameo in Vedh, he replied that it was not at all difficult to convince Salman.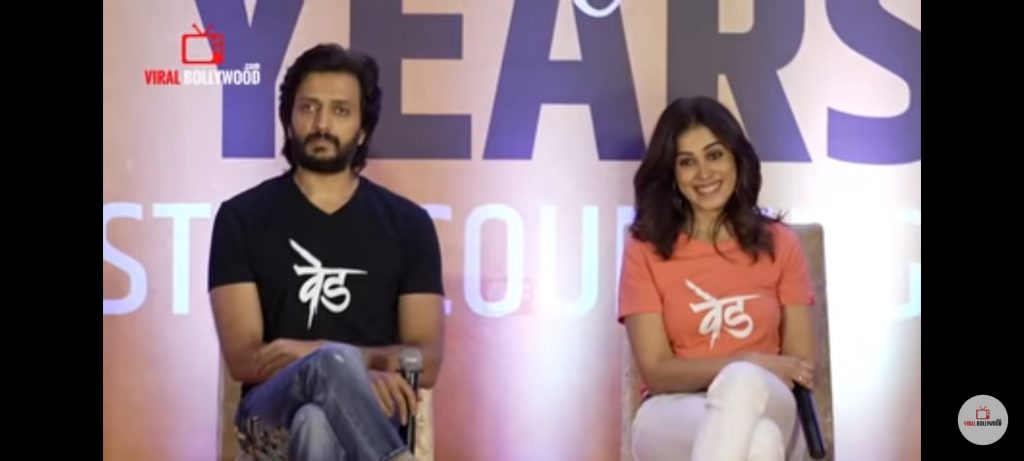 He told the media that he had called Salman Khan and asked him to have a meet. As soon as Ritesh said that, Salman immediately replied saying he'll do it.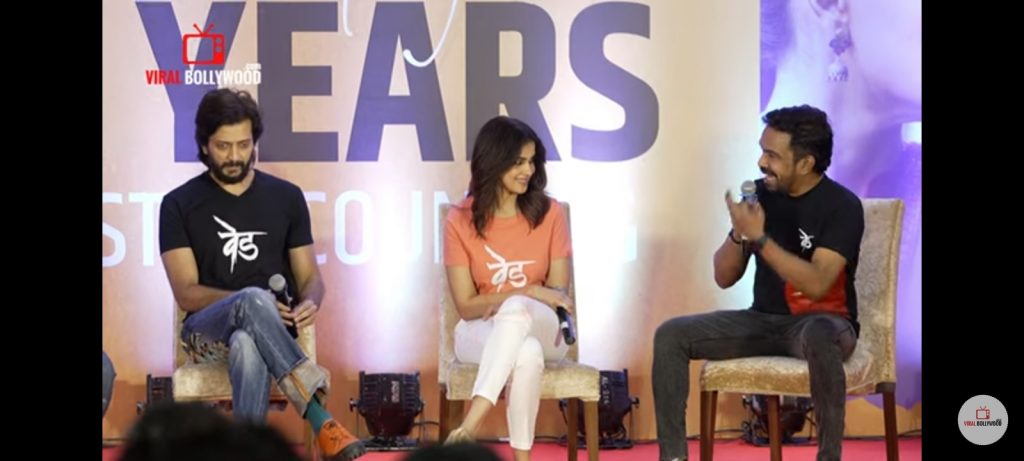 Ritesh was very thankful to Salman that without even knowing what it is he agreed on doing a song in Vedh.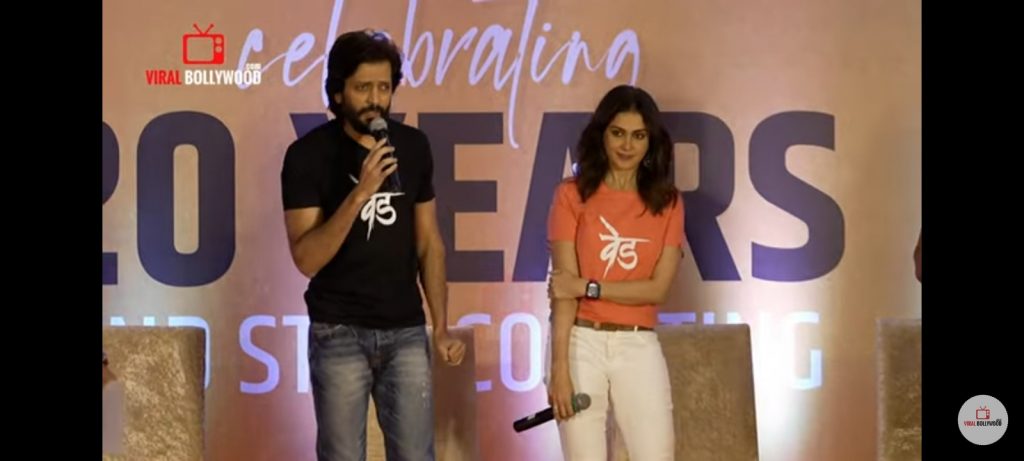 Ritesh even reminisces the time when he was shooting for his first Marathi Movie "Lai Bhaari". Salman Khan was shooting near by studio and he insisted ritesh that he wants to do a role this film.
Ritesh said that he and Genelia are grateful that they are close to Salman.