There's no doubt that with the winter's have arrived the season of wedding.
Recently, in the town, a wedding took place which became buzz of the nation. The reason for the buzz was because it was wedding between Hina khan's Manager Heena lad and Shehnaaz Gill's manager Kaushal Josh.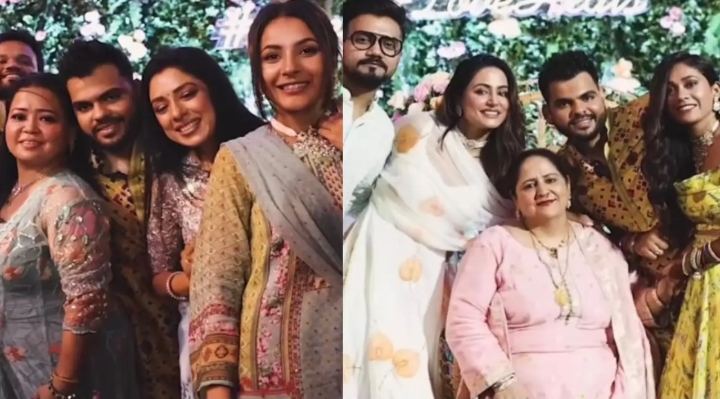 The #Heal Wedding was just a storm visit of celebrities including Hina Khan with her boyfriend Rocky Jaiswal, Shehnaaz Gill, Bharati too was part of it.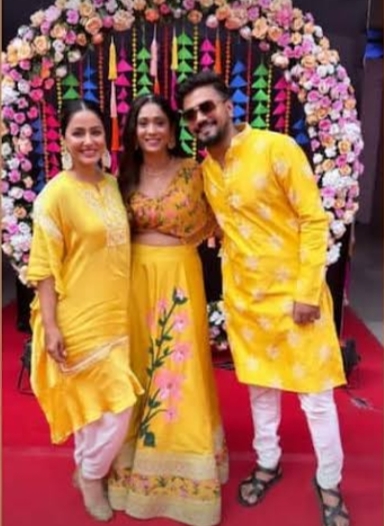 Many pictures were out from the wedding which became centre of attraction for the viewers. The first important aspect of the whole wedding was for the first time post Bigg Boss, we saw Shehnaaz Gill and Hina Khan coming together and chilling.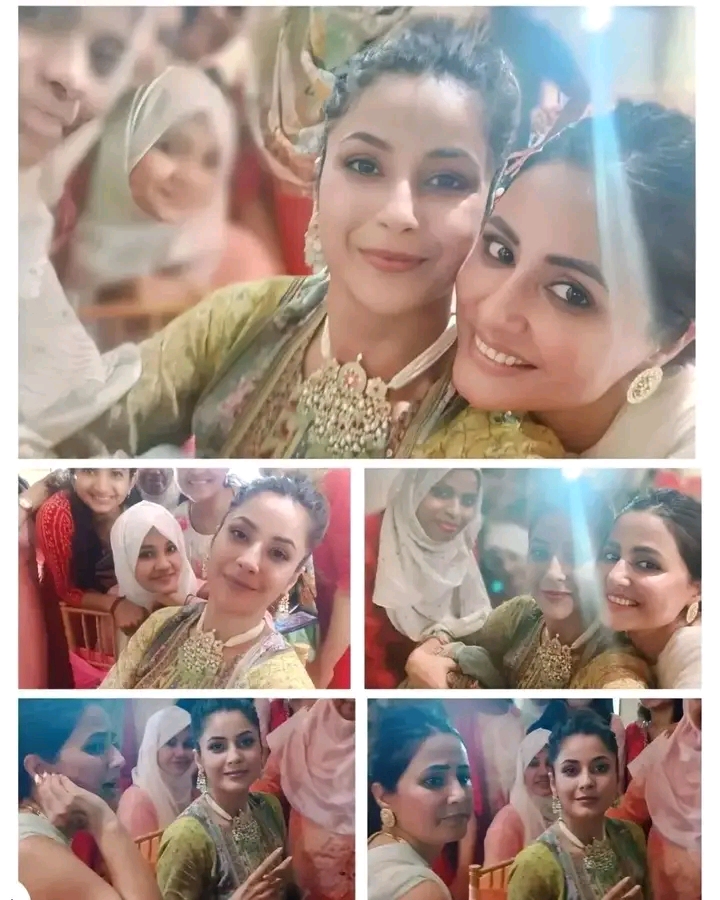 Hina Khan was part of all the ceremonies. She's seen enjoying haldi and colouring her manager's face completely with the haldi.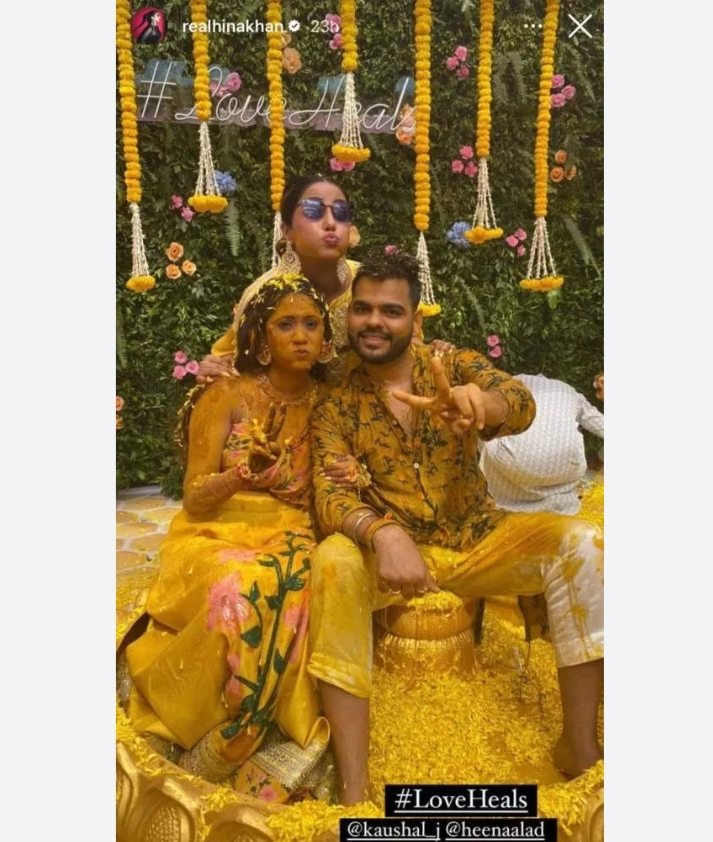 She even attended the D-day of the bride and was seen participating in the "Joota-Churai rasam". In return of the shoes, she was seen making deal over 25 lakhs which finally ended up with 1,11000 price money.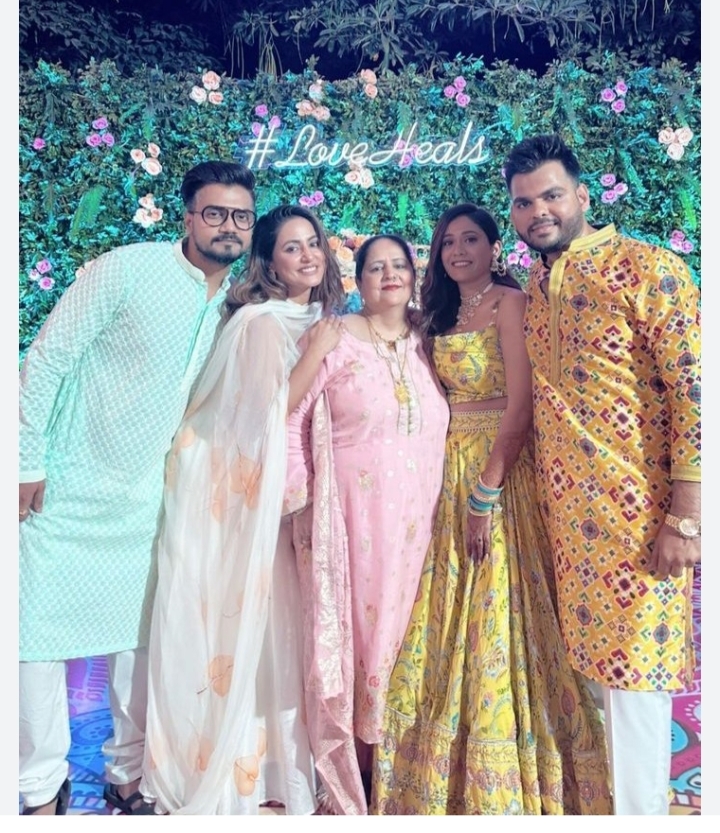 Hina Khan treats her manager like a younger sister and is very close to her and her late father as well.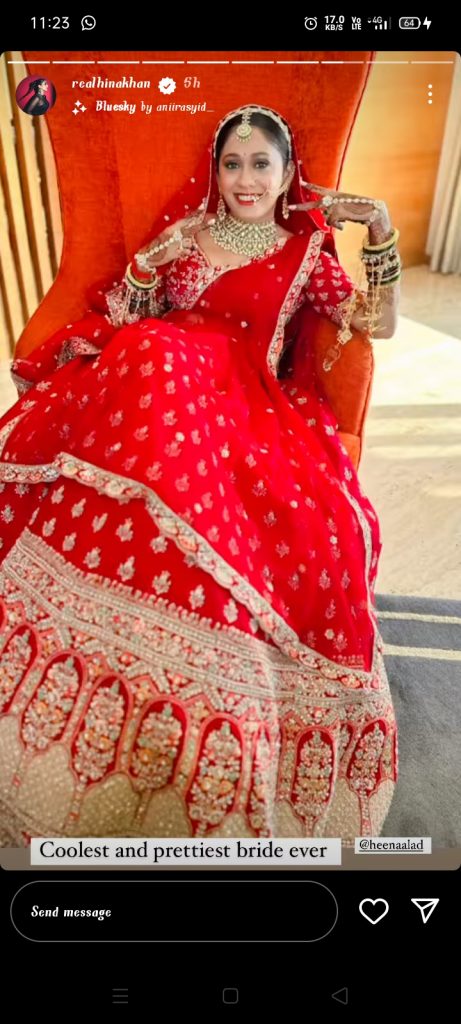 Shehnaaz Gill too is equally close to her manager and was seen enjoying the wedding.