During the trailor launch event of Shehzada, the whole star cast appeared.
The actors like Kriti Sanon, Kartik Aryan, Manisha Koirala, Paresh Rawal, Rohit Roy and is directed by Rohit Dhawan under the Production of T-Series.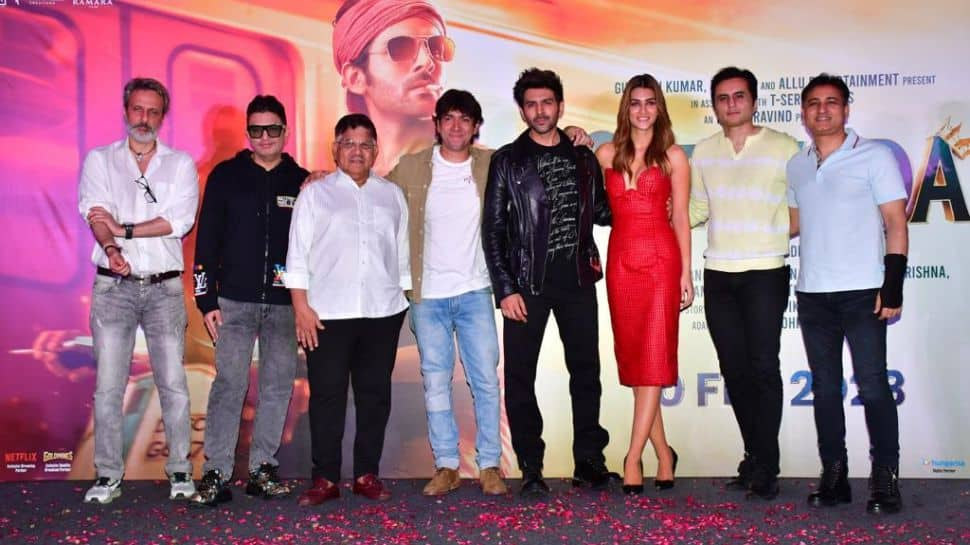 In the trailer, Kartik was seen slapping Paresh Rawal.The scene was a jerky shock to the audience.
While having the press conference, Kartik was asked to give his take on slapping a senior. Kartik said," It is a very nice question. This question had even hit me but this scene was only possible because of Paresh Ji. I was confused on how will I perform the scene but the scene elevated only because of Paresh Ji."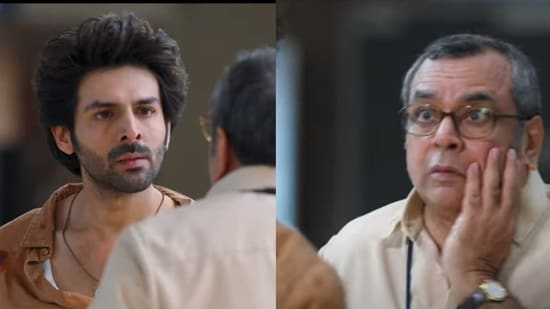 He added," The scene looks like that and mistakingly someone can even get hurt. So a mutual trust is required to perform a scene. The trick is to have right timing. He's the king of those right timings. So he himself told me that you don't worry and be comfortable with the scene."
Paresh Rawal in his comic way had told him "Khich ke Marna, Tention mt le" and asked him to go with the film's mood.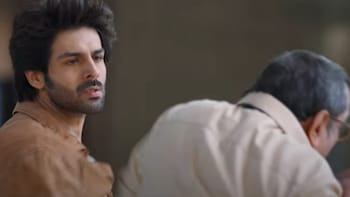 This movie is a long time after comeback of Paresh Rawal and Manisha Koirala.
The movie will feature Kriti Sanon opposite Kartik Aryan.
Kartik Aryan has hits lined up this year with super hits installments of Hera Pheri 3 and Bhool Bhulaiyaa 3.