Finally, the much awaited Trailer of Shehzada was lauched today and the star cast of the movie came up for the launch.
A media repoter asked the Kriti-Kartik duo about their Chemistry. Answering to this Kriti Sanon replied," I think we look really good together. I think the chemistry which people have liked during Luka-Chupi, I hope they like us here as well in Shehzada. It's very different how we are presented in this film. And it's the first time I am doing a glamarous role which has taken me long to do."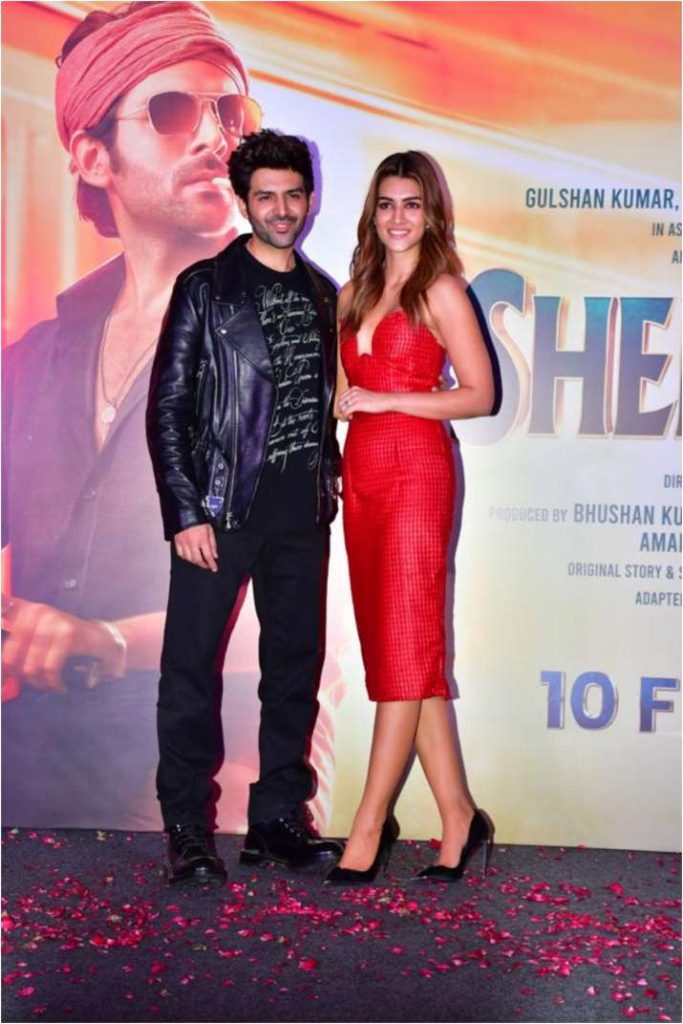 She even talked about the director," Thanks to Rohit, he presents his hero and heroine very well. He has that aesthetic sense of the glamour. So I hope people us."
She added on chemistry with Kartik Aryan," When you know someone really well and when your thinking matches then when you're on a set, the give and take becomes easier and comfortable. Many a times our suggestions and ideas are same and a times we coincide while speaking our thoughts. It was the same earlier."
She said that she hopes people love her and Kartik lot more than they have loved them previously.
Kartik Aryan and Kriti Sanon had previously starred opposite each other in Luka-Chupi.
In the trailer launch event, Kartik's entry took place with Bands and dhols.
Recently, Kartik had shared a photo in which he's seen getting injured during the shoot of Shehzada.
The trailer launch event took place at Gaiety Galaxy in Mumbai.
The movie Shehzada is set to release on 10 February.