Pathan is on everyone's tongue and SRK's grand comeback has been applauded a lot.
But Pathan has not only brought Indian Cinema to it's early days but has also broken not one or two but many records. Let's know about them.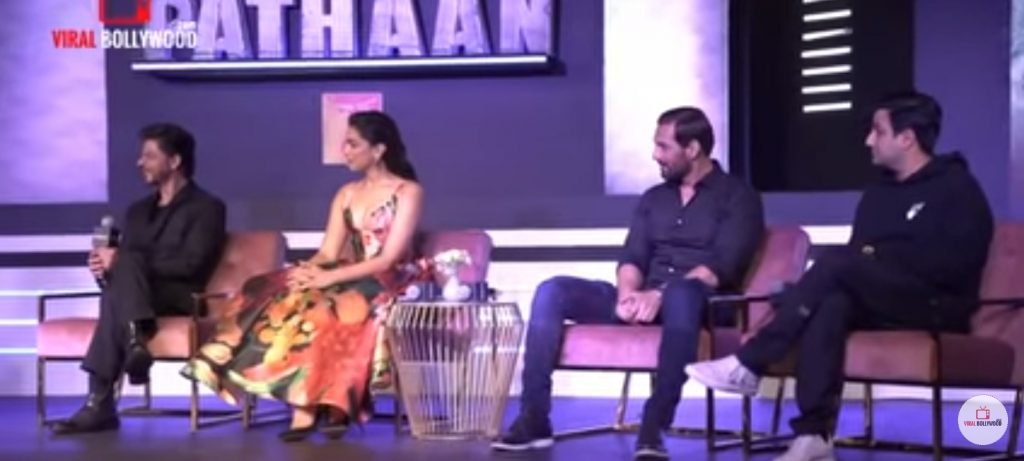 Pathan is the first Film in Hindi Cinema to make such a big opening to theatres. It has also been the which was released on a Non-holiday date and has hit the box office massively. It has broken the record of NBOC barrier of 50Cr,70Cr and 100Cr as well.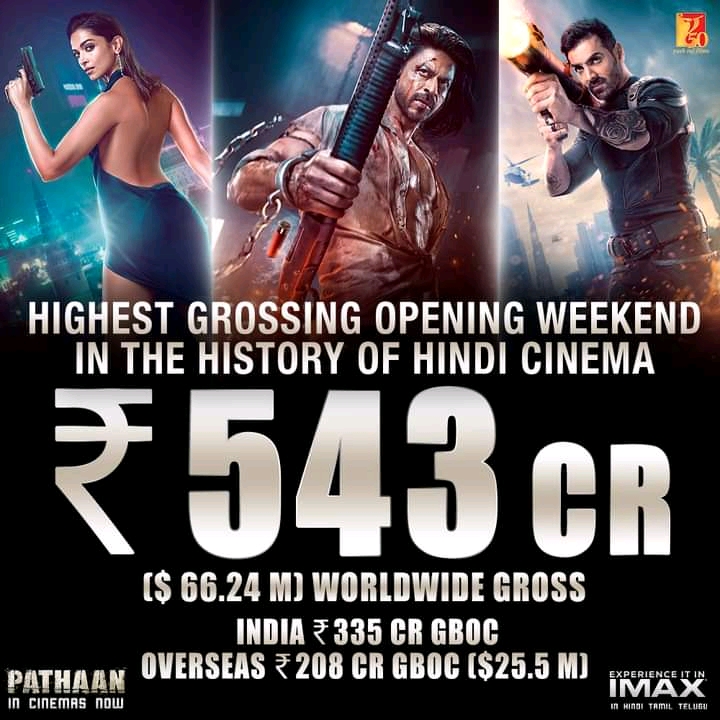 It is also the first movie in terms of it's speed for reaching the 100Cr club of NBOC BARRIER. Not only that after five days of its release, Pathan has crossed the record of 540Cr gross sale.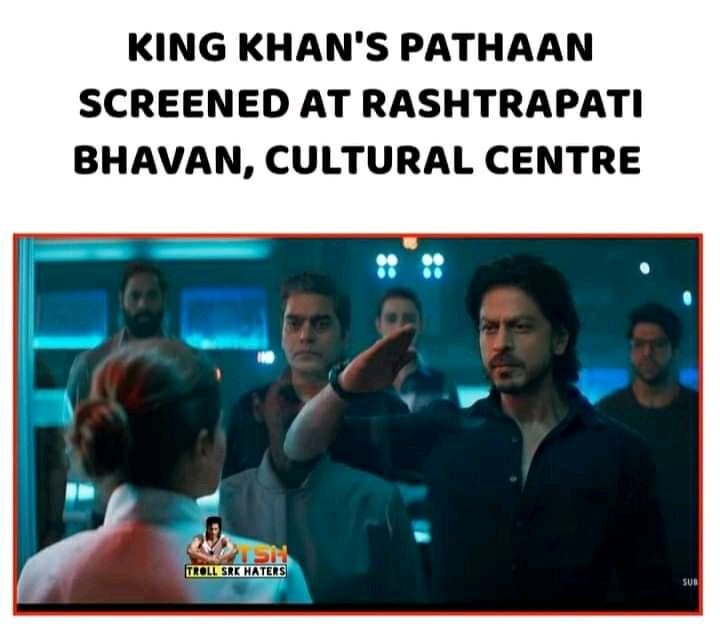 Pathan is the biggest Hindi Release Film in India. Also, YRF is the only hindi film studio which has broken the record of 50Cr and 100Cr for 8 times post 2018. Pathan is also the YRF's third film post Ek Tha Tiger and War that's created opening day records.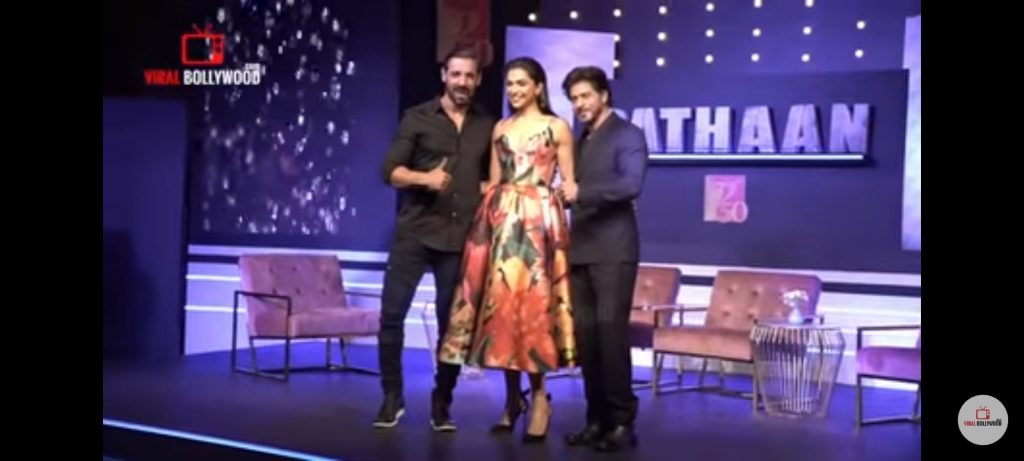 This is also the highest grossing weekend for SRK, Deepika Padukone, John Abraham,Sidharth Anand,Yash Raj films and also for YRF's Spy Universe. Shah Rukh Khan took his entry into YRF's Spy Universe through this film.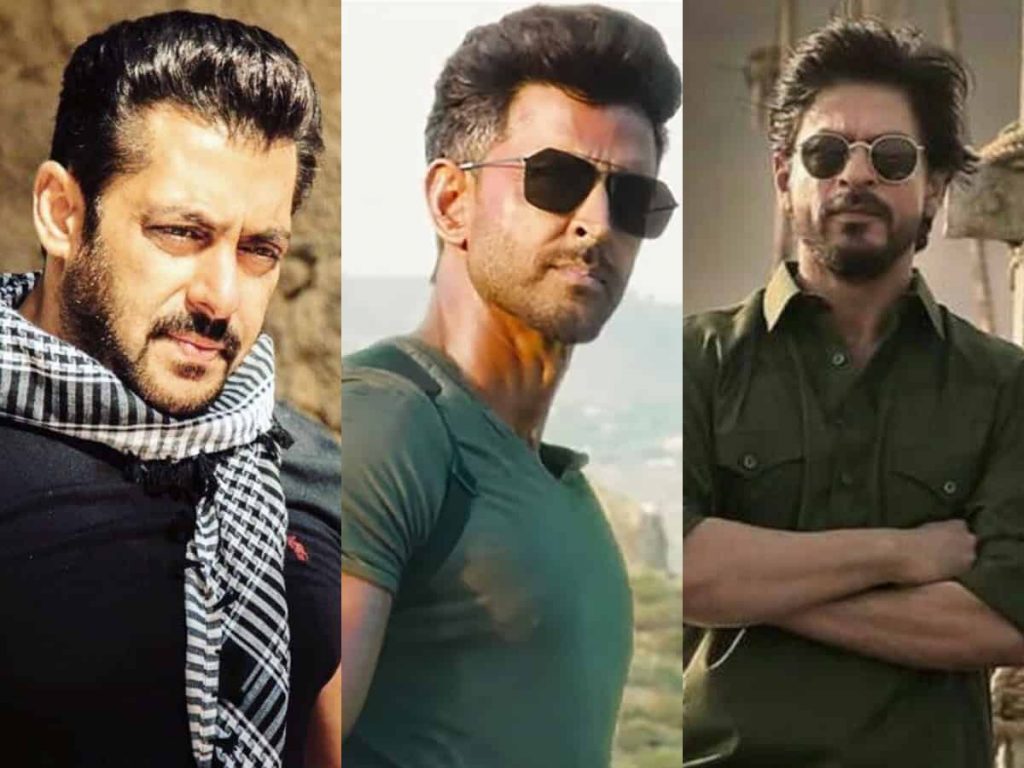 This is also the biggest Post-covid superhit release. This film has given life back to Film Industry after the debacles suffered during Covid.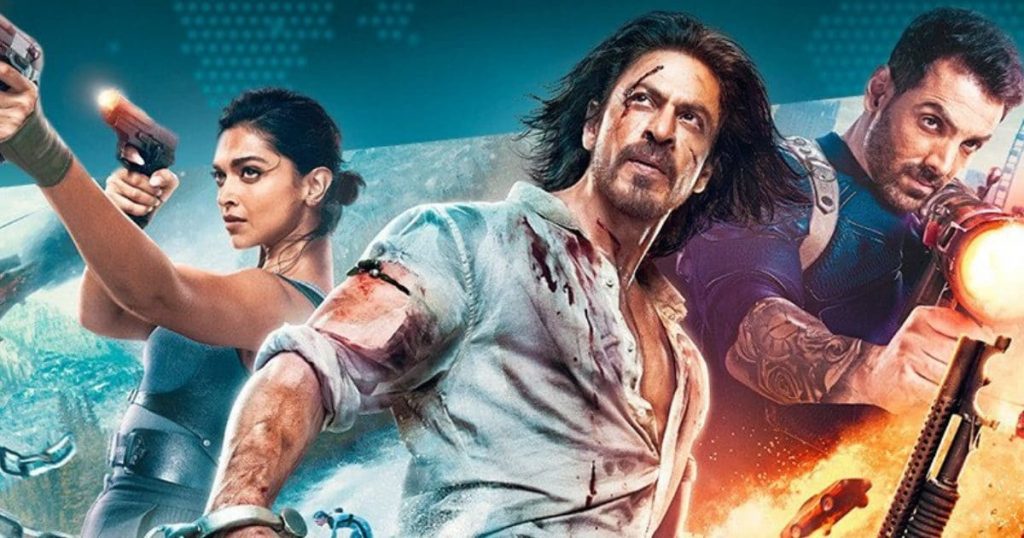 This is also Shah Rukh Khan's comeback movie and it is the biggest Comeback movie ever made on Hindi cinema, nobody has made such huge comeback.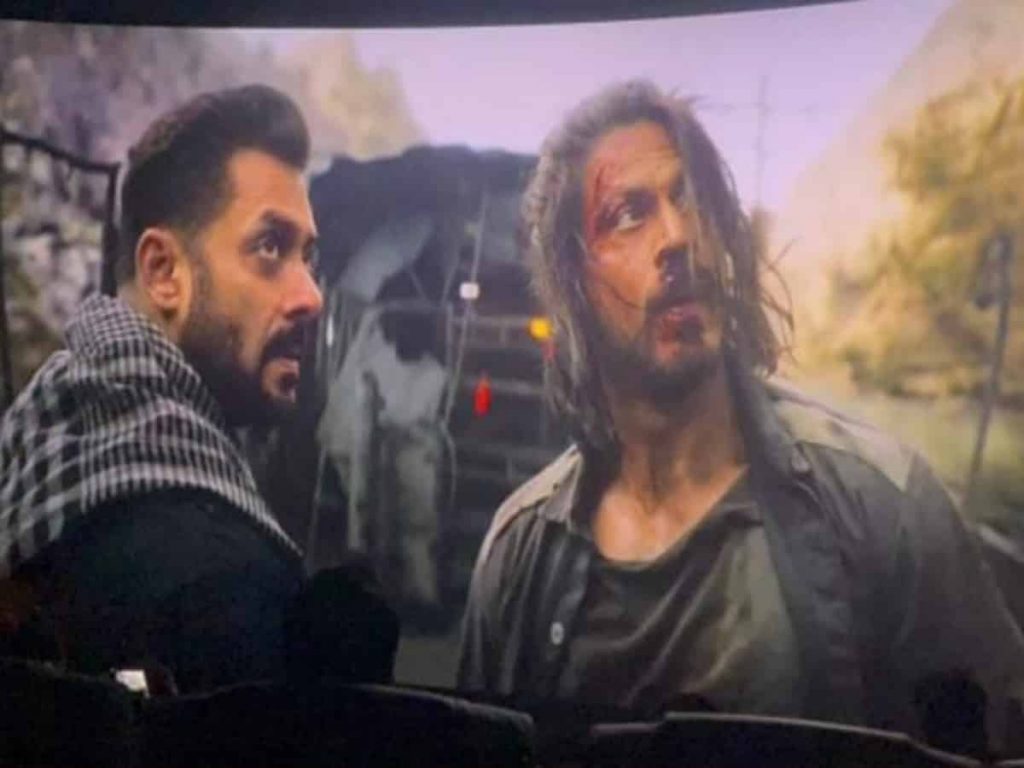 It is also the film which features Salman Khan reuniting with Shah Rukh Khan. The much awaited moment that the audiences have been waiting for years.