After the huge success of Pathan and it still is breaking all records, finally the Pathan team has come up for the press meet.
Shah Rukh Khan, Deepika Padukone, John Abraham and Sidharth Anand came up together to celebrate the success of their film with the media.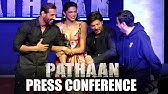 Before the release of Pathan, the entire team held no promotions or didn't opt for any press meet. But after the movie is hiting records every day, the team came up to interact with media.
Shah Rukh Khan, Deepika Padukone and John Abraham took grand entry at the event.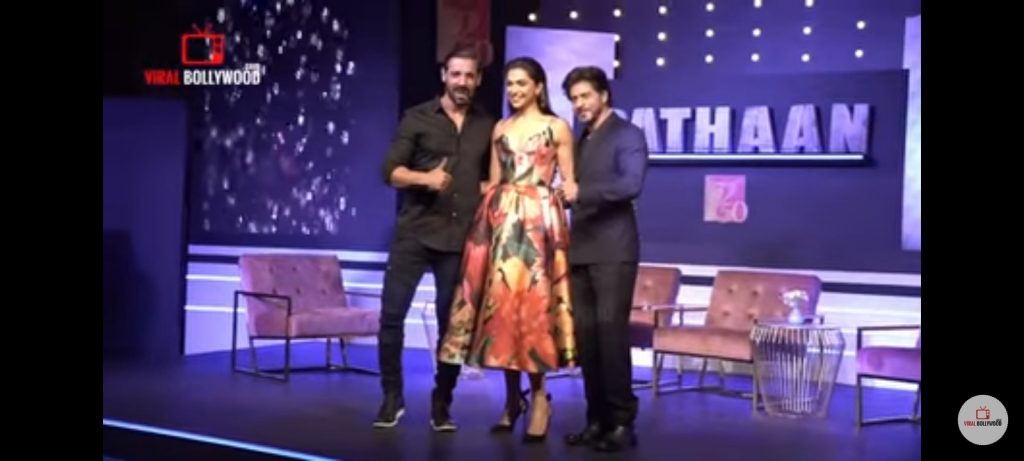 After the entry, the entire roof came down as the whole crowd started shouting and hooting.
Shah Rukh Khan spoke," Thank you so much Everyone", this was interrupted by the over-excited crowd.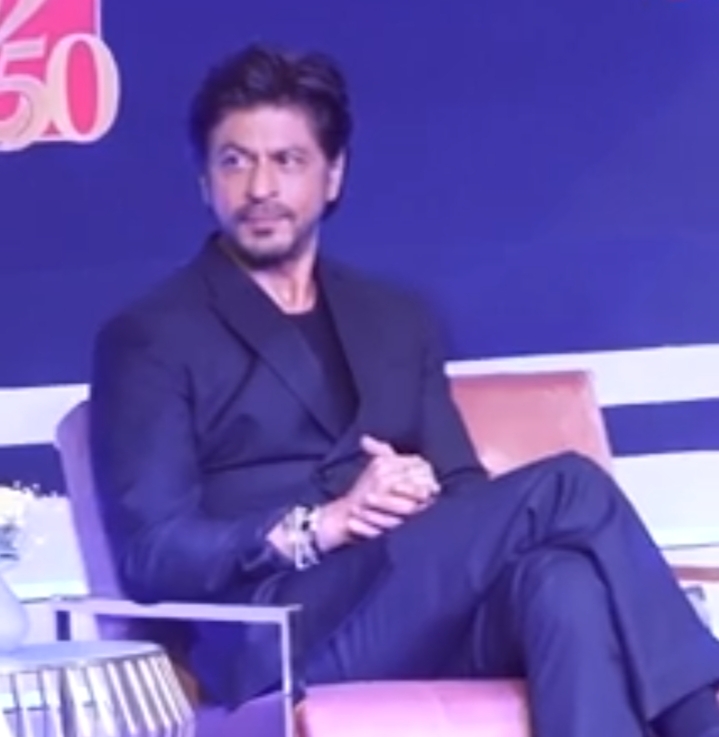 SRK continued," At first Thank you very much to each one of you for being here. I want to thank Anurag for making this happen and make sure that we have good interaction with you guys as there're many questions from your side and their side which we can answer."
He added," The most important thing is that those who are giving so much love to the film, I hope most of you are here but those who are not here, so today through this event, I, on behalf of Deepika, John, Sid,Adi, Dimple mam, Ashutosh and all of them, want to say a big thank you for all the love that you all have given to Film "Pathan".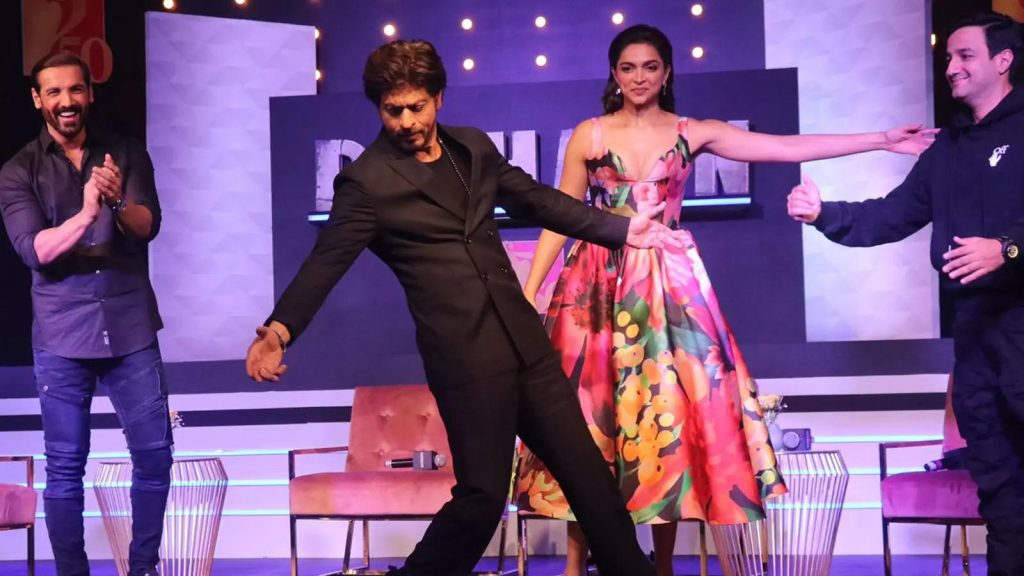 He said," I just want to say that three of us have not met up with the media for some choice or reason. It's not that."
He spoke about the struggle throughout the movie's release. He said," The film was shot during Covid. Most importantly, Sidharth and his technical team has been working very hard. But a film entails lot of work, so we also were busy with that, so we couldn't meet anyone. But somewhere down the line, we're all the same team be it cinema, media, radio, television, social media and everybody has shown so much kindness to the film."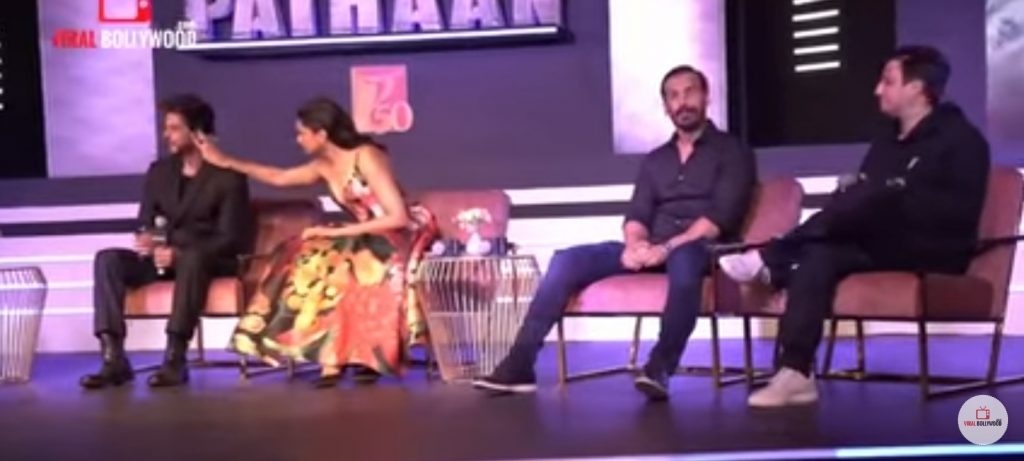 He added," And I know everyone is not here but all of us again are extremely grateful first to the audience, second to all the people in media for supporting the film so much inspite of the fact that there might have been things that could have curtailed the happiness and ease of this film."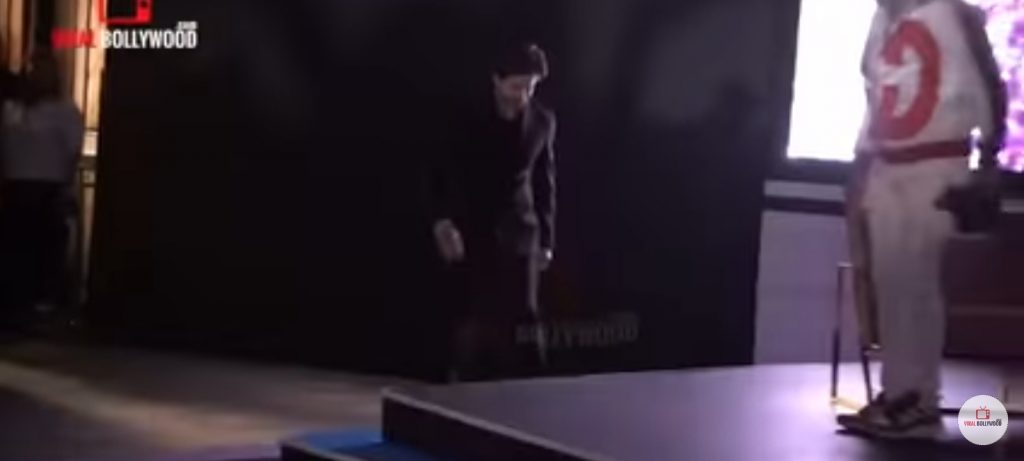 He concluded saying," I just want to say there's so much love from all the sides and we can never show enough gratefulness.Not only us but the entire film industry, what's rightly or wrongly called Bollywood and Indian Film Industry, we thank you on behalf of all our colleagues, friends and the film Industry for bringing life back to cinemas."