Rakhi Sawant is completely heart broken after her mother's demise.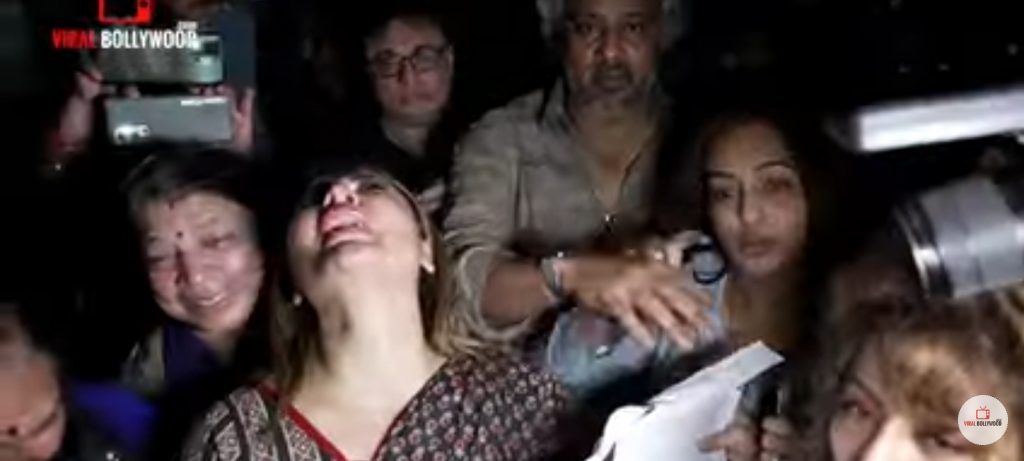 She was seen crying and infact houling over the great loss she's suffered.
Yesterday, for the first time post her mother's demise, Rakhi spoke to the media.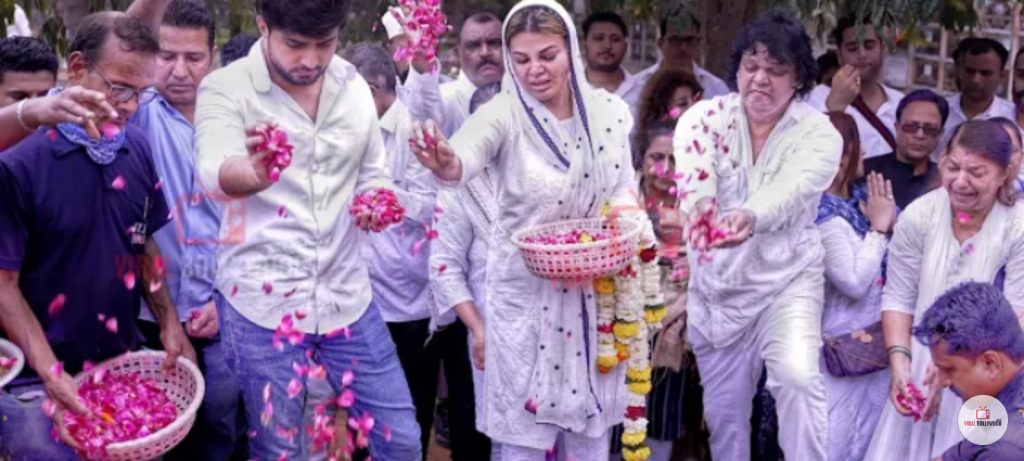 Rakhi said," It feels like I have gone orphan as I have neither mother not father."
Adil too responded saying," Whatever time I have spent with Maa were very good. I remember her last words on my birthday when I had gone to meet her. Maa said Rakhi is a little angry person, so handle her with love and take care."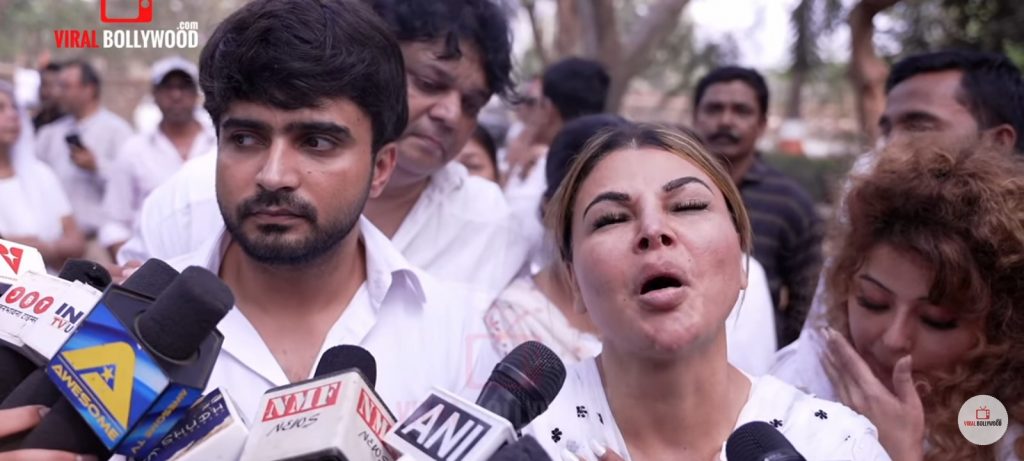 Rakhi interrupted saying," Mom knew me very well that I'm not an angry bird. Mom had only told him that take care of my daughter, always support her and never leave her on the influence of someone else. Maa had told him to live together happily."
Rakhi spoke on her mother," Maa was in a lot of pain. She was missing my dad. It's been 7-8 years that my dad passed away."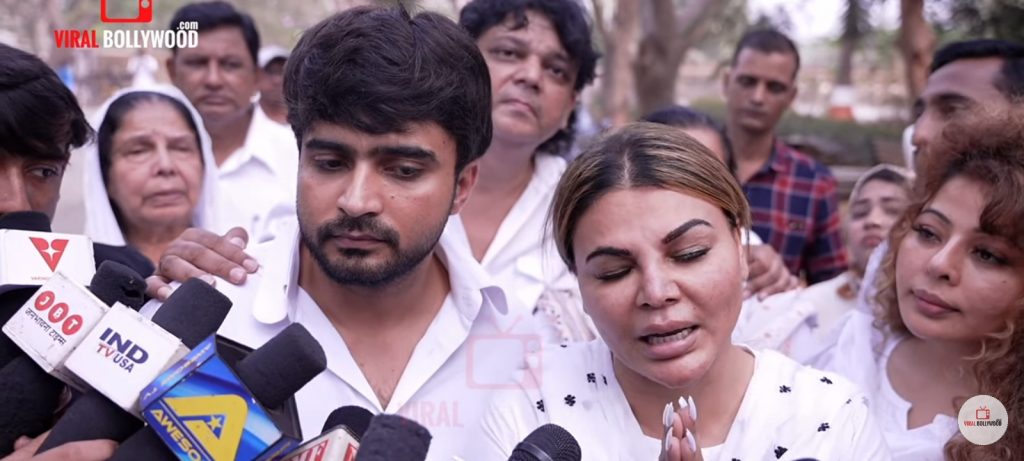 She added,"Her last wish was that she wanted me to go in Marathi Bigg Boss. I have always been part of Hindi Bigg Boss so Maa used to motivate me saying you should go in Marathi Bigg Boss as well."
She started crying saying," After I came back from Marathi Bigg Boss, I didn't get my mother back. Till then she had lost her memory. She couldn't recognise me. I don't know what to say."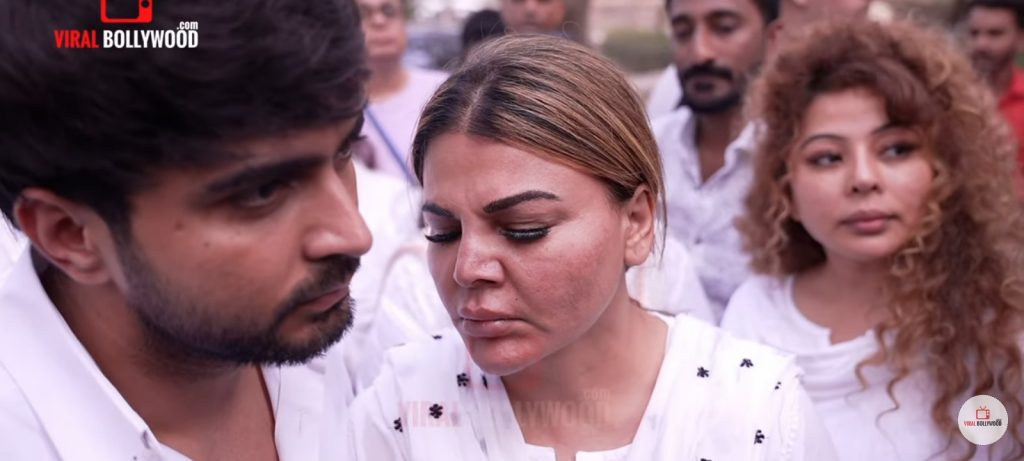 Rakhi was asked on support from the Film fraternity. She said," I really want to thank the entire Bollywood as every artist has called me up. Farah mam, Rajiv and others even showed up here. They came to meet my mother, me and my family."
She said," Everyone called and gave their love to my mother. Since the time my mother was unwell to till now everyone supported. Thank you Shilpa Mam, Farah mam, Salman Bhai and all the celebs."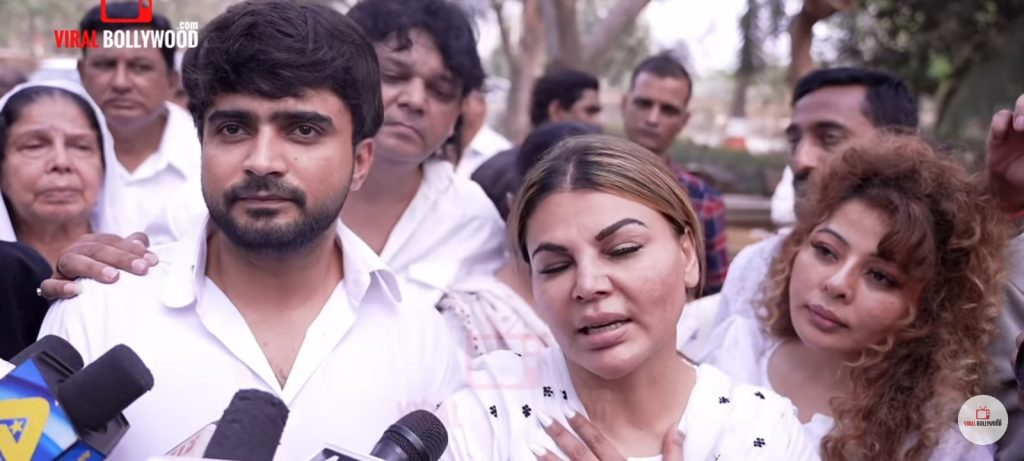 She apologized," I'm sorry if I miss out anyone's names but thank you everyone."
She added," Thank you Sohail Bhai. Even Shah Rukh Khan Sir , though you're busy with your movie going Superhit yet you took out time and called me. I'm really thankful for that Shah Rukh ji."
Rakhi said," I'm not in the true state of mind so I can't recall everyone's name but thank you everyone who called me."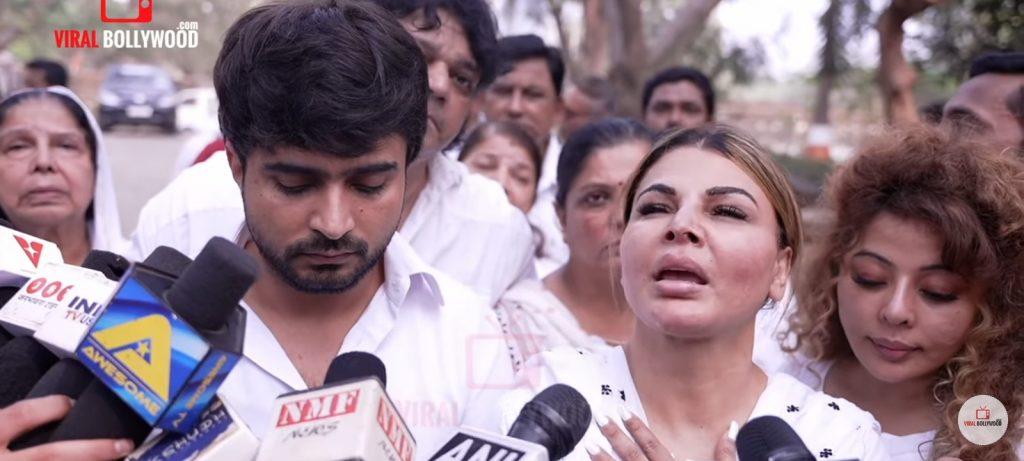 She even informed us that minister's like Athawale even called her.
Adil added saying," I'm the witness that how close Rakhi was with her mother. Her mother would speak and pray through Rakhi."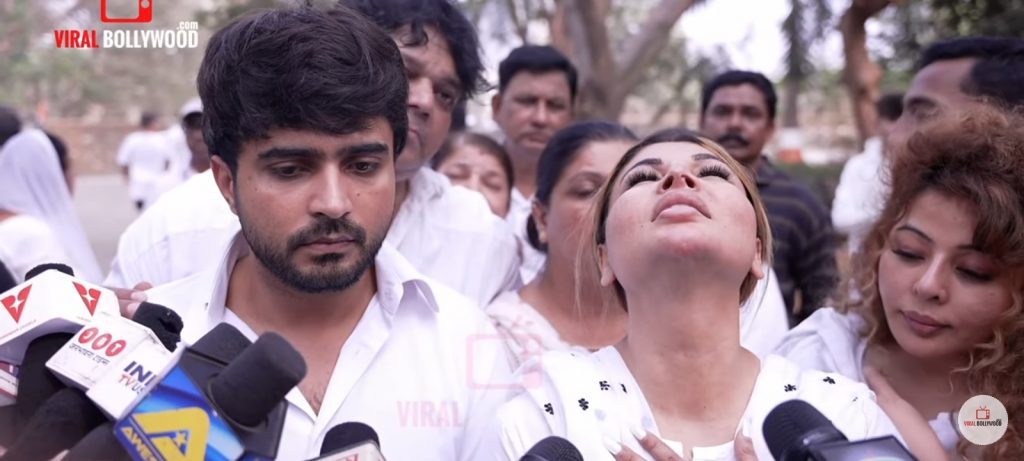 Rakhi later said," Honestly if I speak I'm really happy that my mother is gone away from this world in heaven and in a good place where there will be no injections, no medicines, no pricks and no pains. She's relieved from all physical pain. Today, my mom and dad are united above. I love you mom and dad."